Let's talk about donuts for a minute. I think we can all agree that donuts are not only delicious, but they are super trendy and all over the internet right now! National Doughnut Day is always the first week of June (best holiday ever??) and it is the perfect excuse to try out all of those donut recipes and craft ideas you've been seeing around the internet! I've rounded up doughnut recipes and crafts to help you celebrate National Doughnut Day!
13 Ideas to Celebrate National Doughnut Day
1. A DIY Donut Garland: This sprinkle donut garland from Icing Designs comes together fast and is super cute decor for a donut party!
2. Donut Hole Croquembouche DIY: You need about 250 donut holes to make this beautiful edible croquembouche from Oh Happy Day!
3. DIY Donut Piñata: I made this donut piñata recently for my donut birthday party and it was such a crowd pleaser! Get the tutorial over on Studio DIY!
4. Baked Funfetti Donuts: How yummy do these baked funfetti donuts look? I want to eat one right now- they bring out the kid in me! Find the recipe over on Sally's Baking Addiction.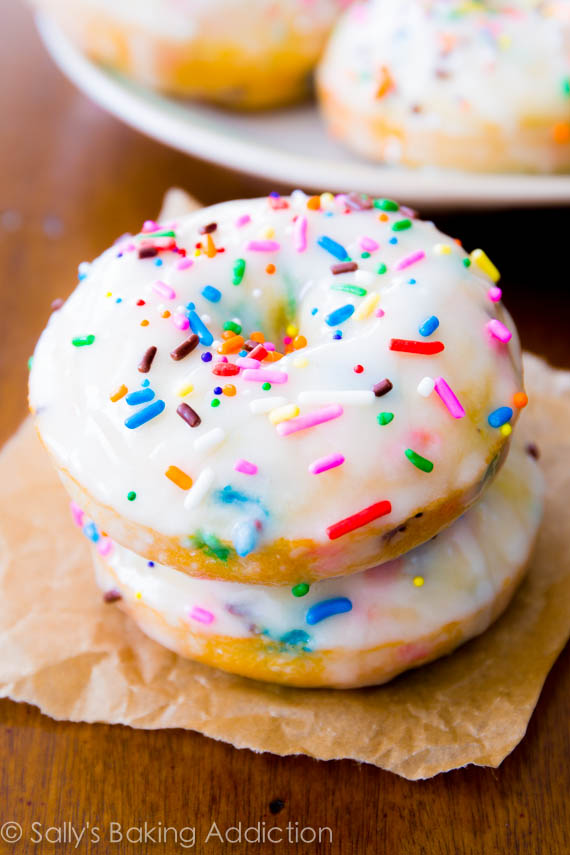 5. Eclairs: Celebrate Doughnut Day by making some of these pretty and delicious Eclairs from Love and Olive Oil!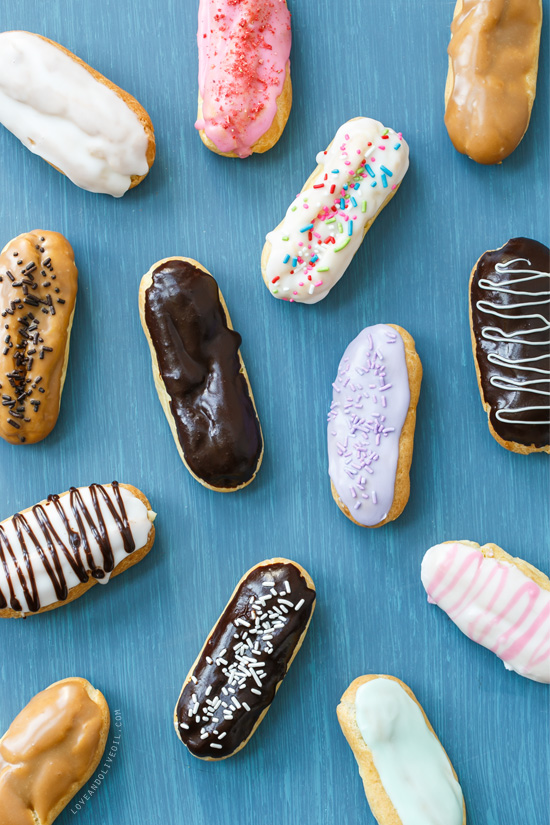 6. DIY Donut Rug: Decorate a room with this super adorable DIY donut rug from The House That Lars Built!
7. Semi-Homemade Donuts: Using biscuit dough, you can make your own little donuts in no time! Find the recipe over at Make and Takes.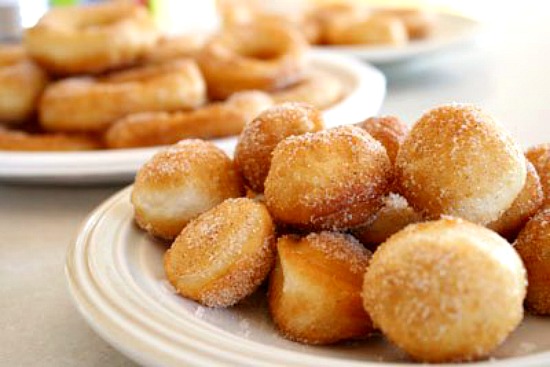 8. Donut Printables: Play a couple rounds of donut memory with your kiddos! Get the printable over on Oh Happy Day.
9. DIY Donut Costume: This donut costume is amazing. Wear it for Halloween or on National Doughnut Day! Get the tutorial on Studio DIY.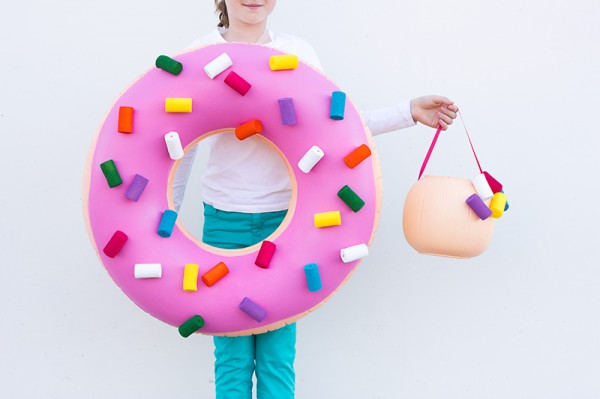 10. Ice Cream Sandwich Donuts: Ok, seriously you guys. Ice cream in the middle of two fresh and fluffy donuts? Amazing! Get this recipe from Buns In My Oven.
11. Pomegranate Glazed Donuts: These donuts are definitely not your momma's glazed donuts! Try these pomegranate glazed donuts from A Beautiful Mess!
12. Wooden Play Donuts: Craft these cute fake donuts for your kiddos to play with! They'll be a great addition to a play kitchen. Get the instructions on Apartment Therapy.
13 . Baked Vanilla Donuts with Vanilla and Chocolate Glaze: This is a classic donut flavor which makes it a must bake for National Doughnut Day! Check out the recipe by Celebrating Sweets!
Happy National Doughnut Day!