We've made Rice Krispies treats before on Make and Takes. You might remember our Ice Cream Rice Crispy Treat Sandwiches and our Sprinkled Rice Crispies recipes. Today we are going to share a decadent Chocolate Rice Krispies recipe with you.
How to make chocolate Rice Krispies
Begin by melting the butter in a medium-sized pan. Add the cocoa powder, and then stir in the marshmallows.
Tip: I have an electric stove and kept the heat at medium-low (level 3) for this entire process. This is so you don't burn the butter, or the other ingredients sticking to the bottom of the pan. Once all of the ingredients were completely melted and blended together I poured them into a large bowl. The only reason I did this is I had other things on the stove and it takes forever to cool down so I didn't want the mixture to continue cooking. If you have a gas stove, you can leave your melted ingredients on the stove in the pan.
Pour the Chocolate Rice Krispies into the melted marshmallow mixture and combine thoroughly.
Spray a 13×9 inch baking pan lightly with cooking spray and press the mix into the bottom of it.
Melt your chocolate chips over low heat and stirring continuously. Pour the chocolate over the top of the Rice Krispies mixture and pop the pan into the refrigerator for about 10-minutes until the chocolate is set.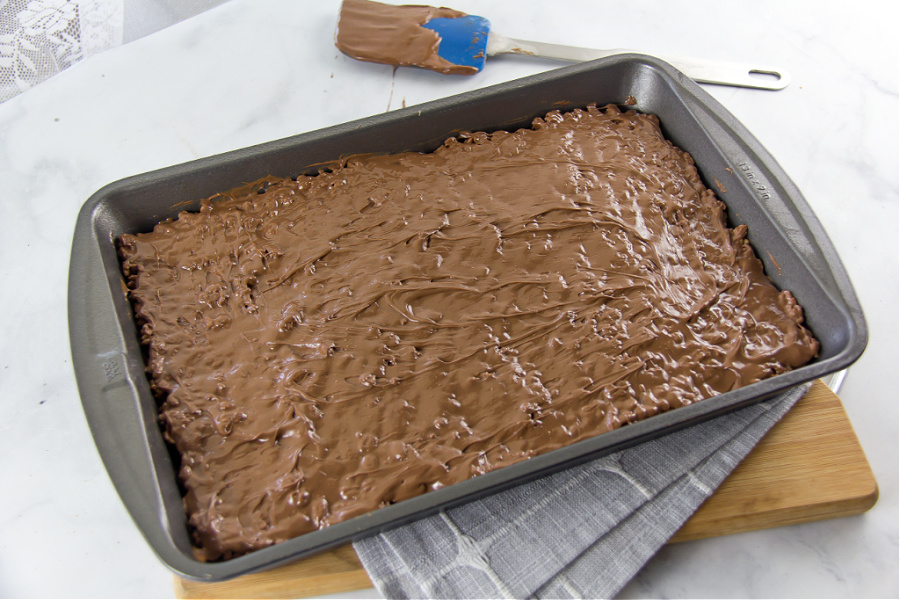 Take your pan out of the refrigerator, continue to cool on the counter, and then cut your Rice Krispies treats into squares. This recipe makes about 18 treats.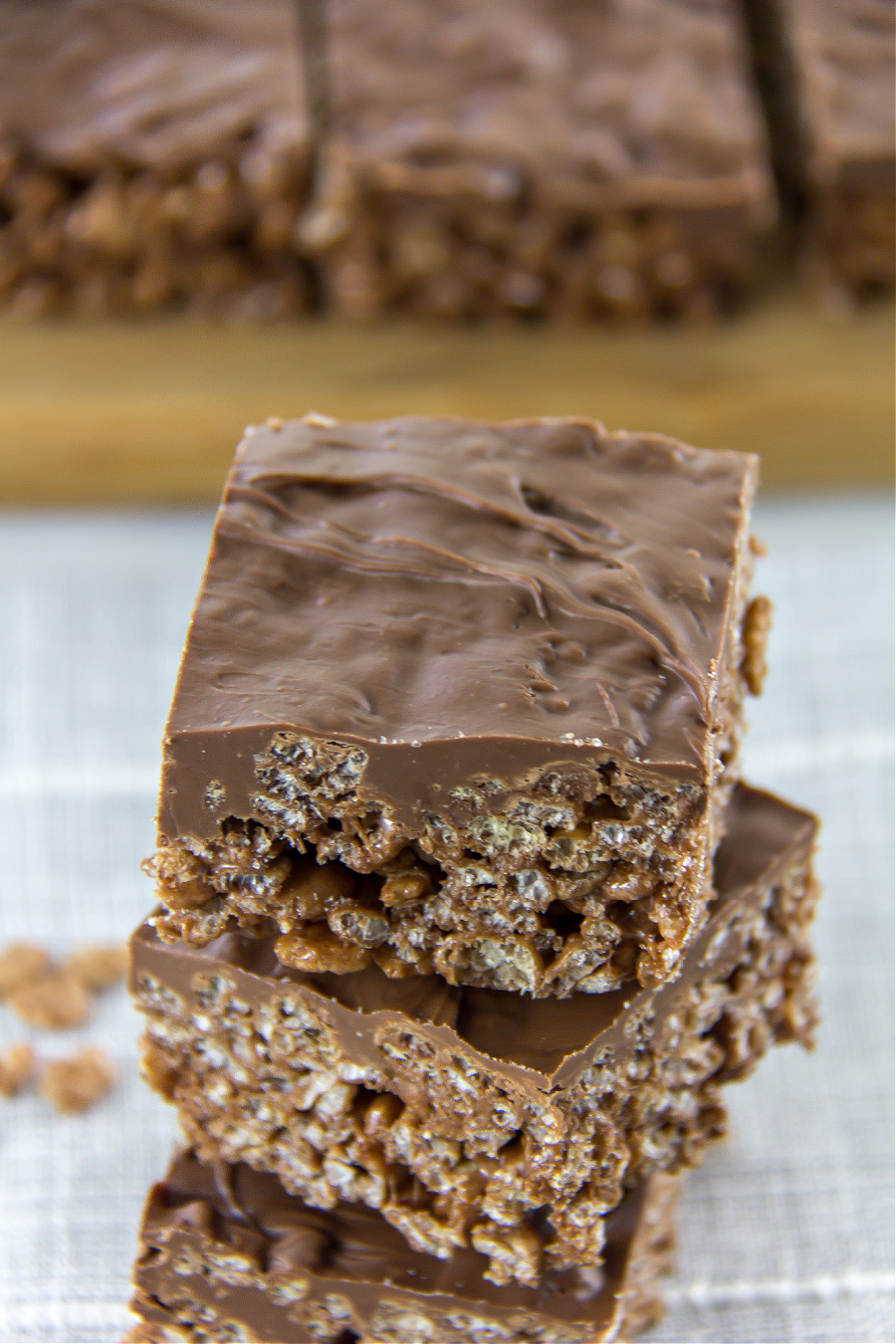 Please Pin Post For Later: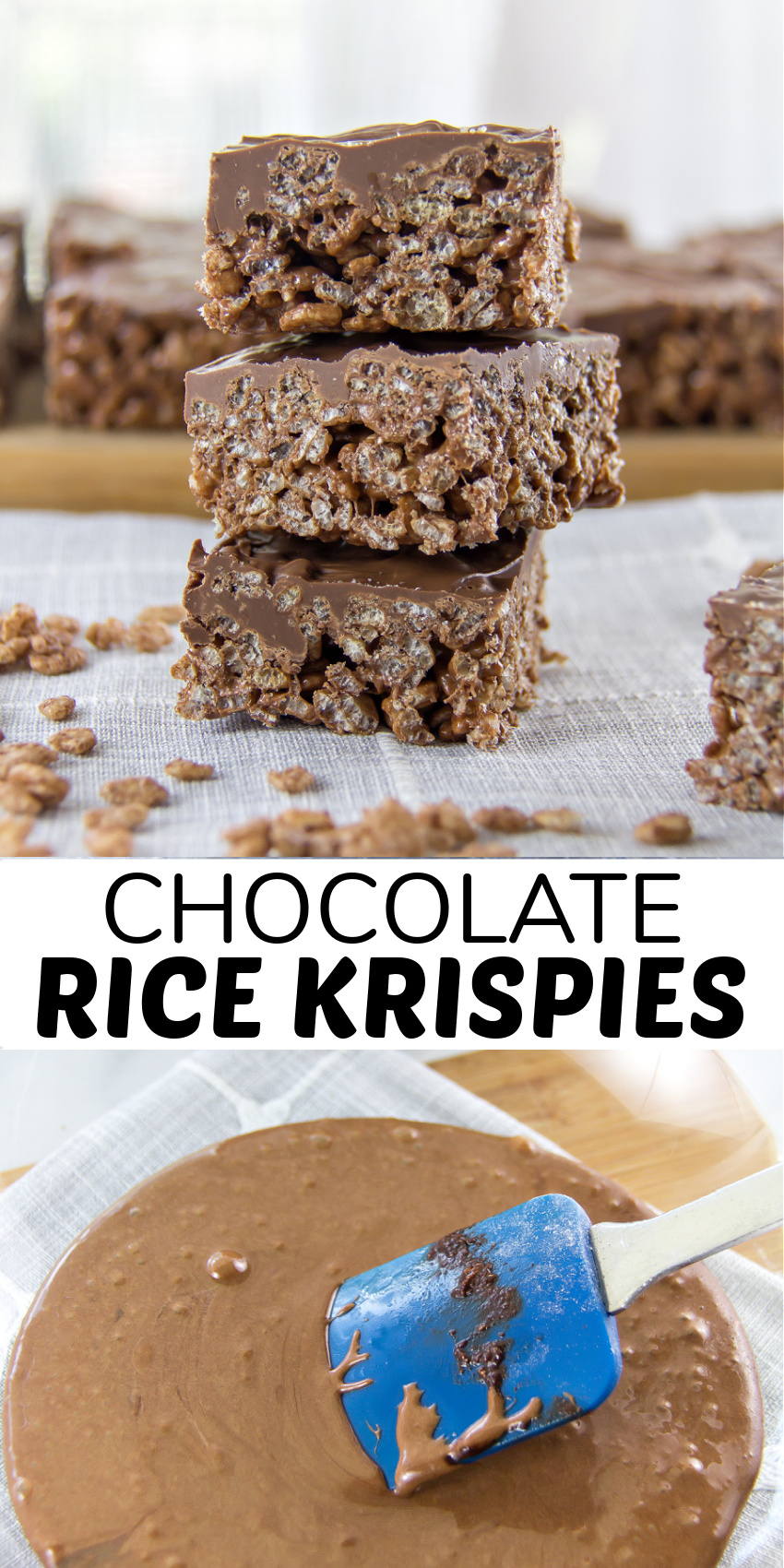 Chocolate Rice Krispies
Chocolate Rice Krispies covered in a layer of chocolate.
Ingredients
3

tbsp

Butter

1/4

cup

Cocoa powder

Ghirardelli 100% unsweetened cocoa powder

10

oz

Mini marshmallow package

6

cups

Cocoa Krispies

Cooking spray

11.5

oz

Milk chocolate chips package

Ghirardelli
Instructions
Melt butter in a medium-sized saucepan over medium-low heat.

Add cocoa powder and then mini marshmallows. Stir until completely melted.

Remove from heat and stir in the Cocoa Krispies.

Press into a 13x9 inch baking pan coated in cooking spray.

Melt the chocolate chips over low heat in a saucepan on the stove and then pour the melted chocolate over the Rice Krispies mixture.

Refrigerate for about 10-minutes until the chocolate is set, then continue to cool on the counter.

Cut your Rice Krispies into squares before serving.