Chocolate strawberries – the fine art of dessert making, a delicacy, or what I like to call, "Fancy Smancy". They look like a dessert that should only be fit for a King. They are always the sweet treat that is ordered at an expensive hotel. But I will let you in on a little secret: you can make them yourself, and people will think that they have hit the jack pot when you bring over a plate of these!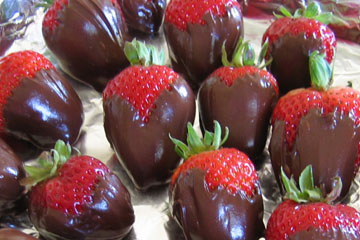 Chocolate Strawberries
1. wash fruit and let dry
2. melt chocolate – in the microwave, 30 seconds at a time and stir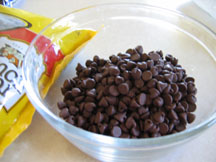 3. Dip
Deeeeelish!! I promise they are a crowd pleaser, and when strawberries are in season, it is a great treat for a small price. For the chocolate, you can use anything that you have. I tend to use semi-sweet chocolate chips because that is what I have. But for a really good chocolate: Trader Joe's milk chocolate bars!! You can even get creative: dip with a second coat of a different colored chocolate, or drizzle white chocolate over them to give an even fancier look. Or sprinkle large sugar crystals over them, or lay them on a bed of sugar.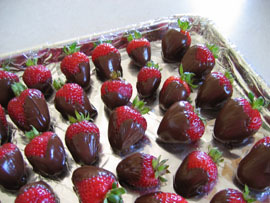 Have fun dipping, and make sure you dip a few for yourself too!!