Do you have your Christmas tree up and decorated yet? We decorated ours last weekend and it is making me SO happy every time I see it in our family room. I love the joy this holiday season brings to every ordinary day! Decorating the Christmas tree is one of the best parts about this beautiful season. I love getting my kids involved with putting on our ornaments that we collect every year. Then the final part… the Christmas tree topper! There are many different ornaments to put on top of the tree. Some families top their tree with a star. Other families put an angel on top.
I decided to search around and find 9 NOW ideas for tree toppers. Read them and decide on which you will choose this Christmas! Find the rest of our 9 NOW Idea series here!
9 Ideas for Your Christmas Tree Topper
1. DIY Felt Star Tree Topper: This simple tree topper is easy to make and would look gorgeous on top of your Christmas tree. You only need a few supplies to make this pretty felt star! (via Jennifer Andrew)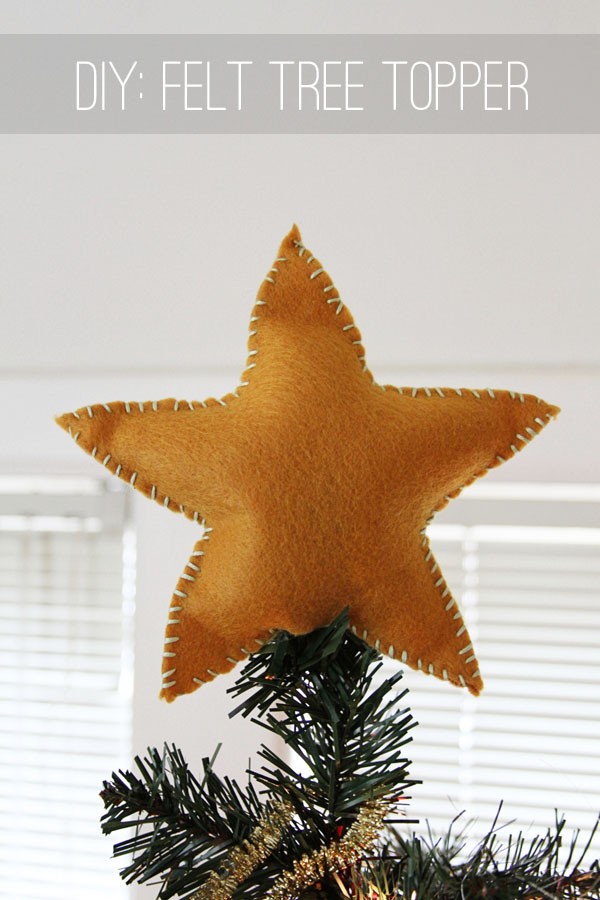 2. Geometric Himmeli-Style Tree Topper: I love the gorgeous simplicity of this geometric tree topper. The gold color is so pretty and would go with many different decor styles. (via Make Zine)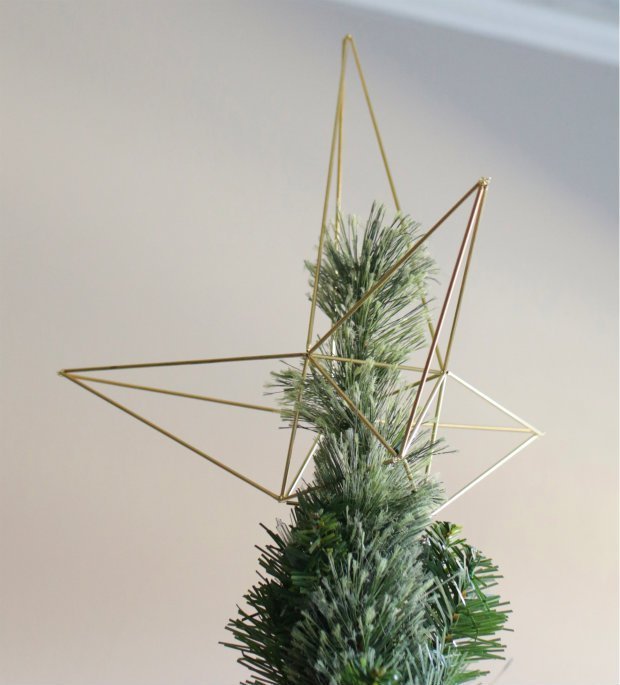 3. Beaded Star Tree Topper: Another star topper for the win! I love the wooden beads in this project. You could leave them white or paint them a different color. (via Fall For DIY)
4. DIY Pom Pom Tree Topper: Now this is a Christmas topper for your tree!! I love the bright colors these pom poms bring to the Christmas tree. How fun is this project? I might have to make one of these this year. (via Sugar & Cloth)
5. Easy DIY Christmas Tree Toppers: Looking for a SUPER easy project that won't break the bank? This JOY tree topper is darling. (via A Beautiful Mess)
More Ideas for Your Christmas Tree Topper
6. Up House Tree Topper: If you're going for whimsical this Christmas season, this tree topper is for you! If you love Disney, this tree topper is for you! (via Disney Family)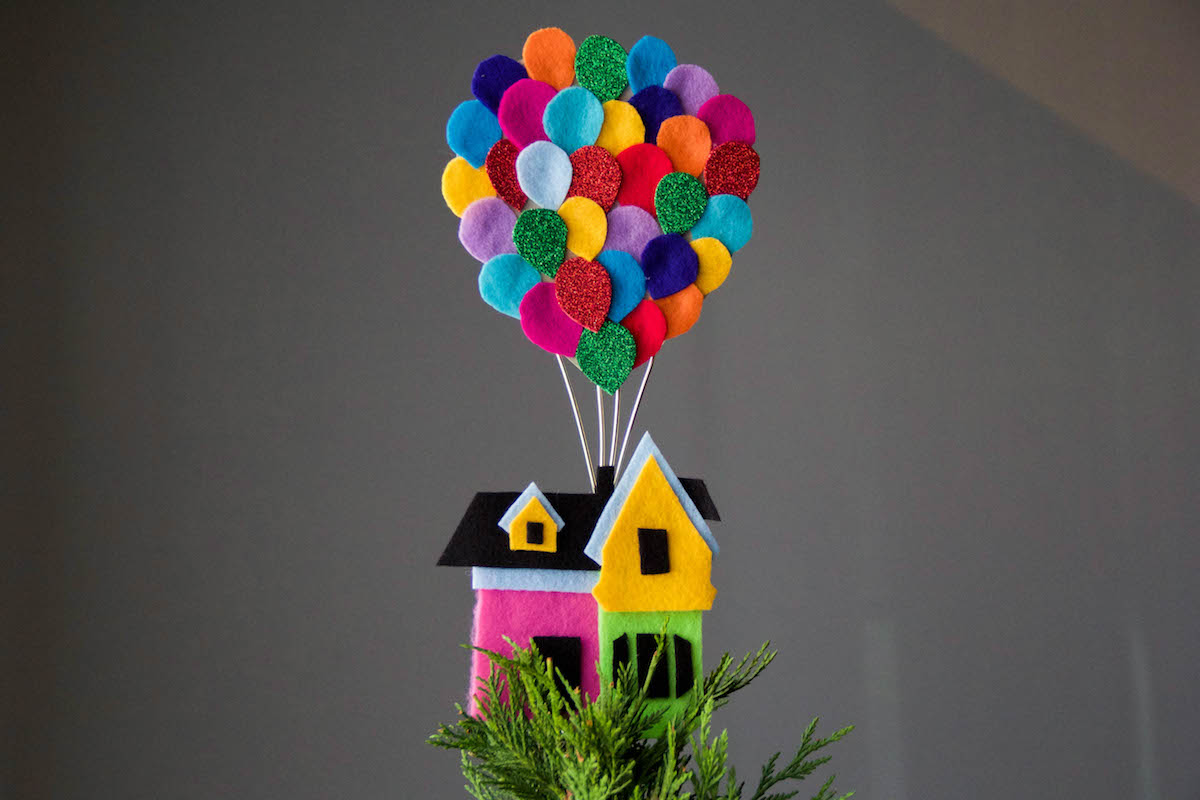 7. Paper Angel DIY Christmas Tree Toppers: How gorgeous is this DIY angel topper? I am loving the gold and white silhouette. And all the glitter! (via Hey, Let's Make Stuff)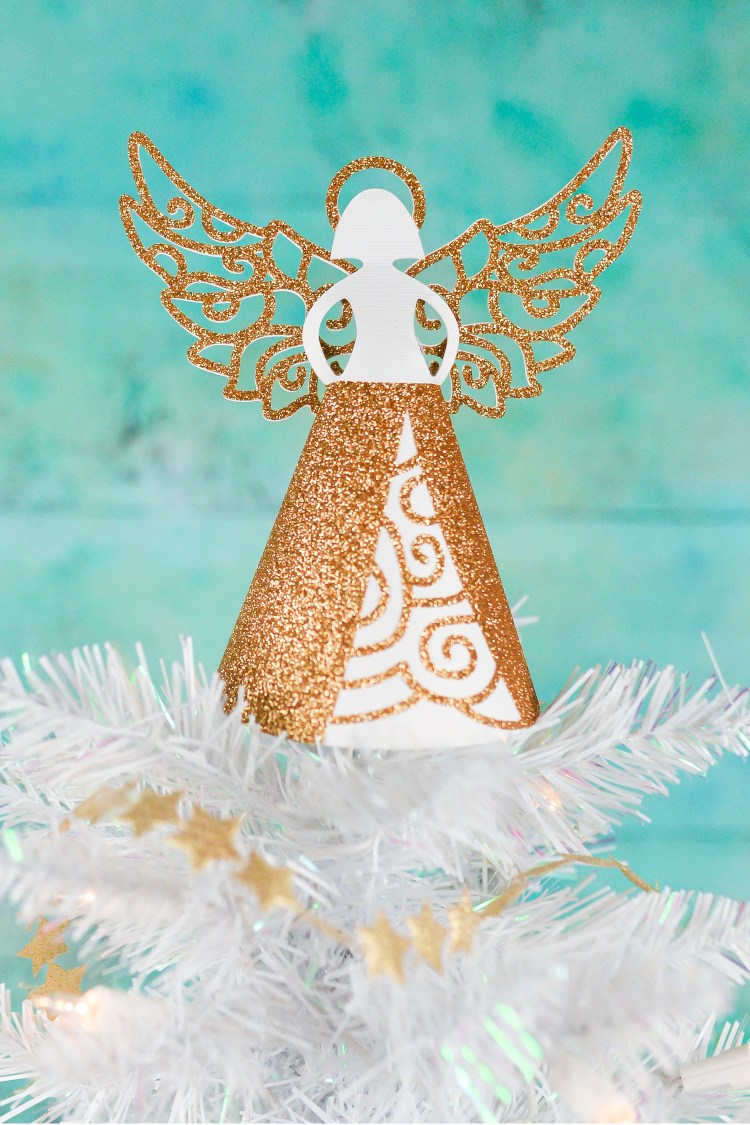 8. Twig Star Tree Topper: Add some rustic feel to your Christmas decor this year with this twig star tree topper. Easy and inexpensive! (via The Organized Dream)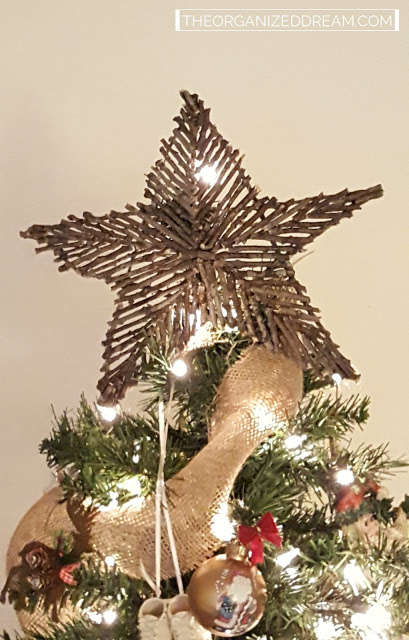 9. Glitter Paper Star Tree Topper: You can make this gorgeous tree topper in less than 10 minutes! The glitter will make your Christmas tree shine from within. (via Lia Griffith)
Pin these ideas for later!