We've shared some delicious cake recipes here at Make and Takes. From red velvet cake, to brown butter pound cake, and even a microwave cake. Have you made a classic white cake though? We've got everything you need to know about making one from scratch.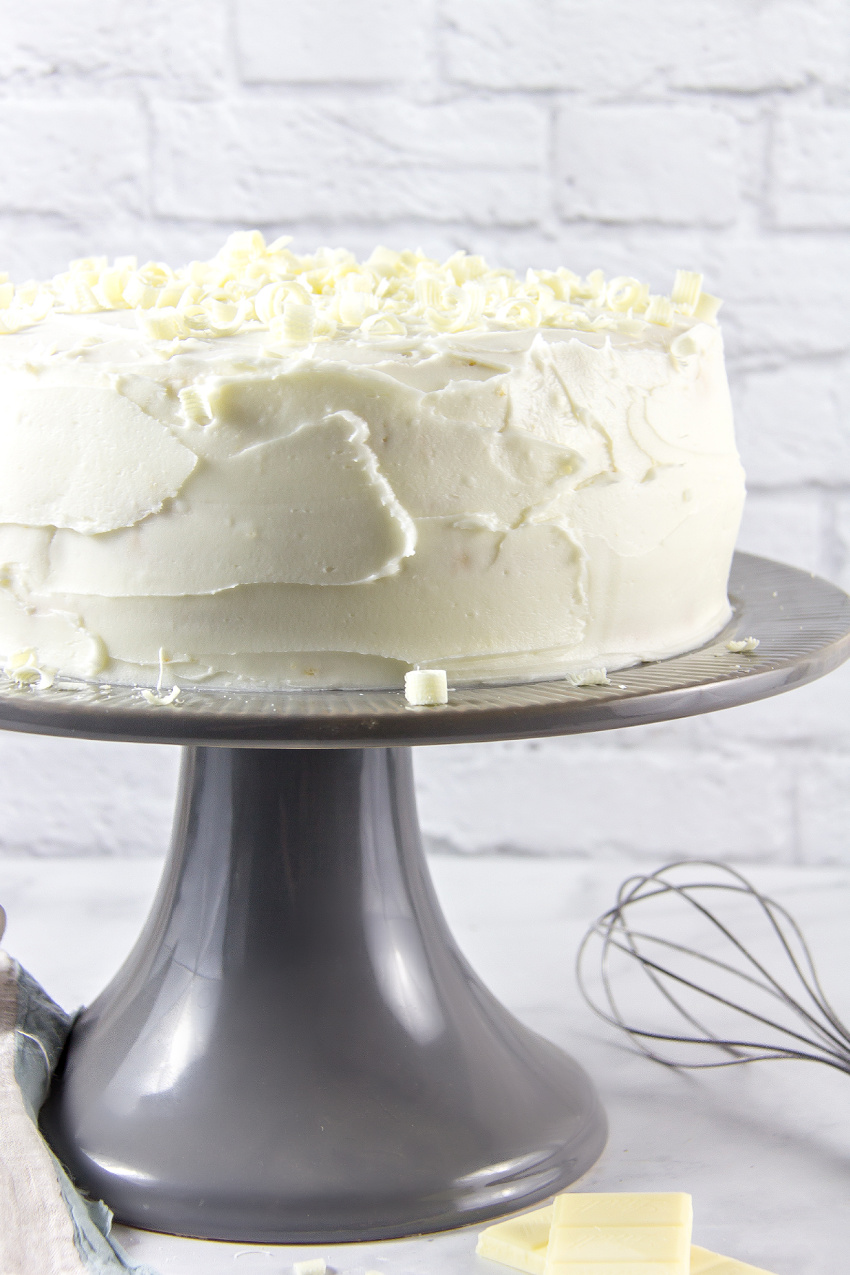 Make a Classic White Cake
We are sharing all of our tips for making a white cake including how to make a white cake (instead of vanilla), which extract is best to use, and easy tips and tricks you can use.
The difference between white and vanilla cake
When making a vanilla cake you are using vanilla extract (which is colored), the whole egg, and sometimes oil (depending on your recipe). With a white cake, you need to keep your ingredients as white as possible. This is difficult with butter, however, whipped egg whites, a clear extract, and using shortening instead of oil help you get a white cake.
Which extract is best to use?
A classic white cake is often made with almond extract. I've found that a lot of people don't like the almond taste though and opt for a vanilla extract instead. Vanilla extract is colored which will slightly alter the color of your cake. Sometimes you'll see it being substituted with clear imitation vanilla to retain the white look. I prefer to use coconut extract though, it's clear, and leaves a hint of coconut in the cake flavor.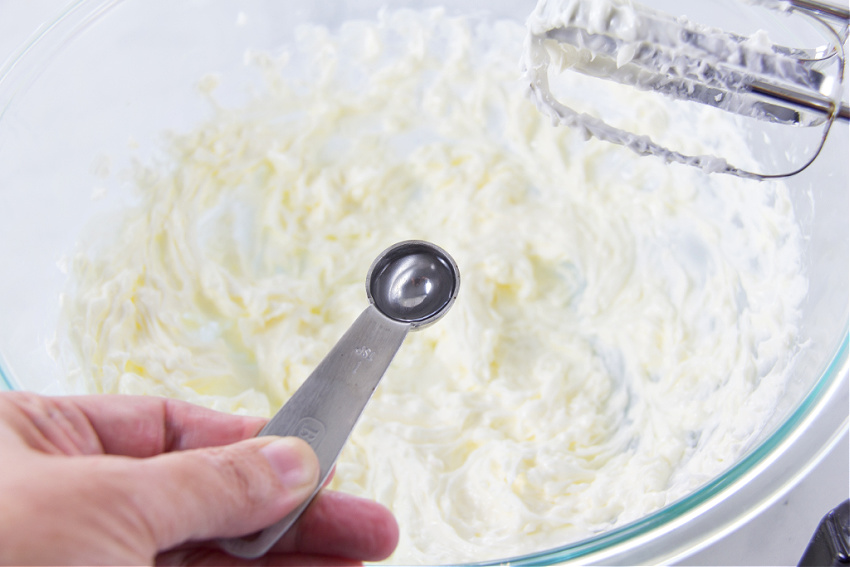 Classic White Cake Recipe
Scroll down to print recipe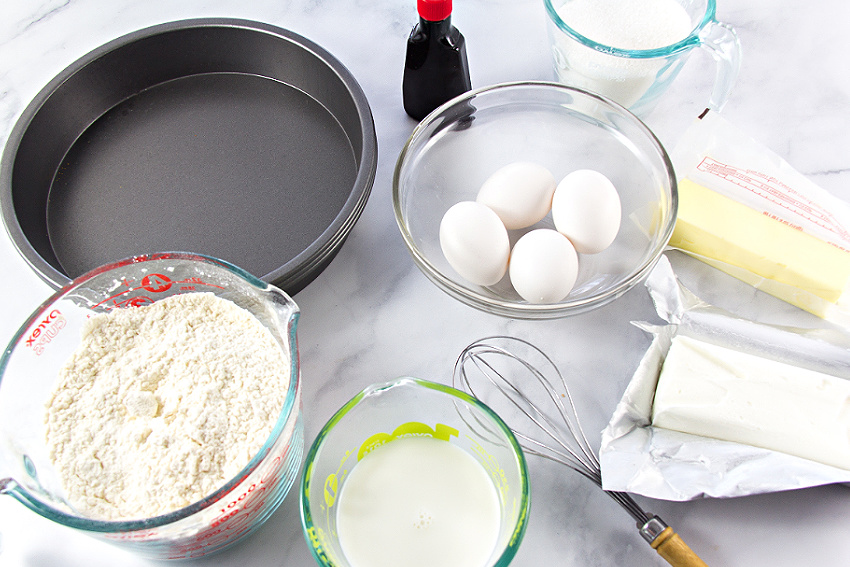 Instructions:
You are going to need three mixing bowls and three cake pans (if you want a layered cake). I used three 9″ round cake pans, but when I make this again I'll use 7″ or 8″ pans instead to make each layer a little higher. If you do this, you will probably need to adjust your baking time accordingly.
In a medium-sized bowl, whisk together your dry ingredients – flour, baking powder, and salt. Set it aside.
In a large bowl cream together the butter and shortening. Add the coconut extract and mix again. Gradually add in the sugar as you continue mixing.
In the third bowl, beat your egg whites until peaks form. This will take a few minutes so be patient. Don't over beat them, you want your egg whites to be fluffy and able to be folded into your cake batter. As you are beating them you'll notice a little froth and bubbles gathering around the side of the bowl, this will disappear as they thicken.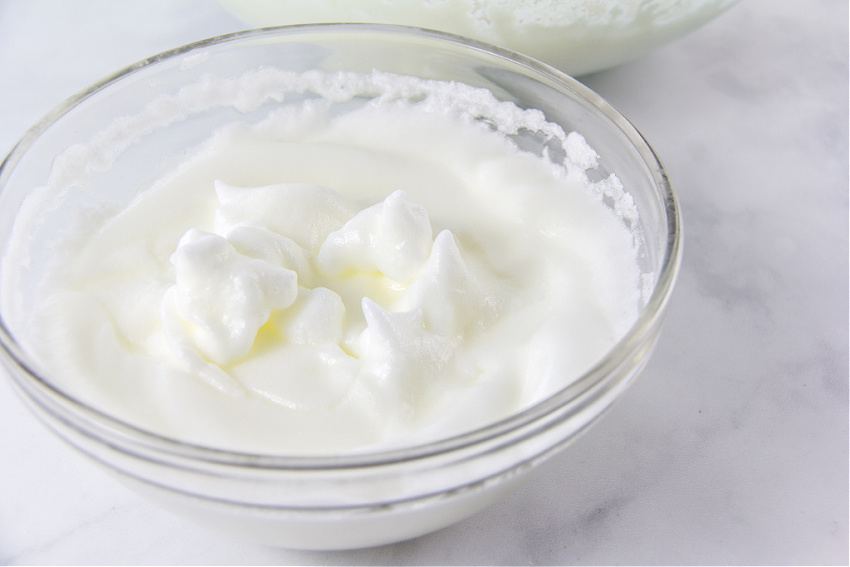 Add your dry ingredients to your creamed sugar and butter mixture alternating it with the milk, Then gently fold the beaten egg whites into your cake mix.
To ensure your cakes don't stick to your pan, brush butter around the base and edge, add a tablespoon of flour. Tap the side of the pan gently to spread the flour over the butter (including on the sides), and then shake out the excess.
Pour your cake batter evenly between the three pans and bake in a 350F oven for about 25 minutes.
Set your cakes aside to cool, wrap them in freezer wrap (or cling wrap), and put them into the freezer. This method ensures a lot of crumbs don't come off as you are icing the cake.
Icing your cakes
Before icing the cakes, trim away the cooked (brown) edges and top. If you don't do this, you will see those brown edges between the layers and around the edge when you cut your cake.
Spread a small amount of frosting (recipe below) onto a cake stand, this prevents the cake from sliding while you are icing it.
Spread icing between each cake layer and then around the sides.
We topped ours with white chocolate, but you could add colorful sprinkles, coconut, or even fresh fruit.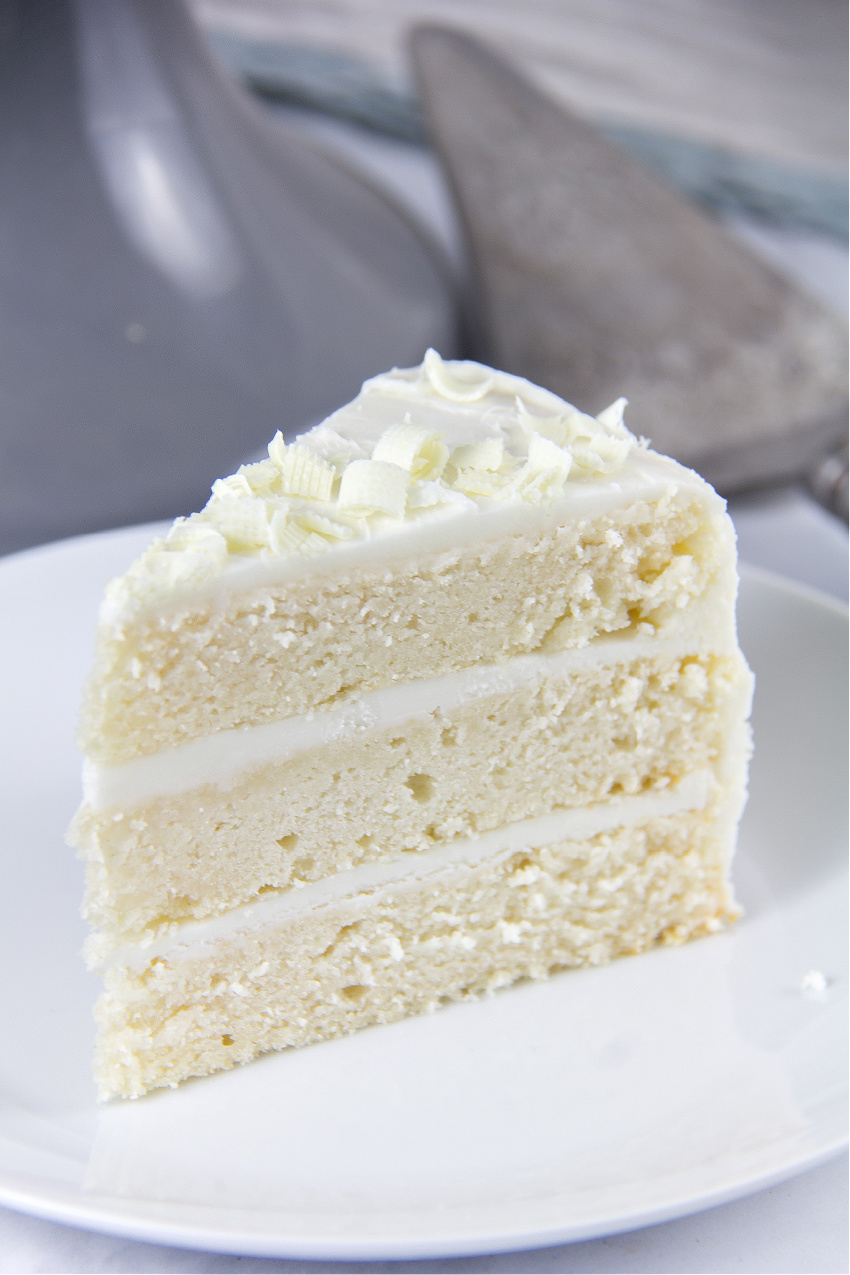 Please Pin Post For Later: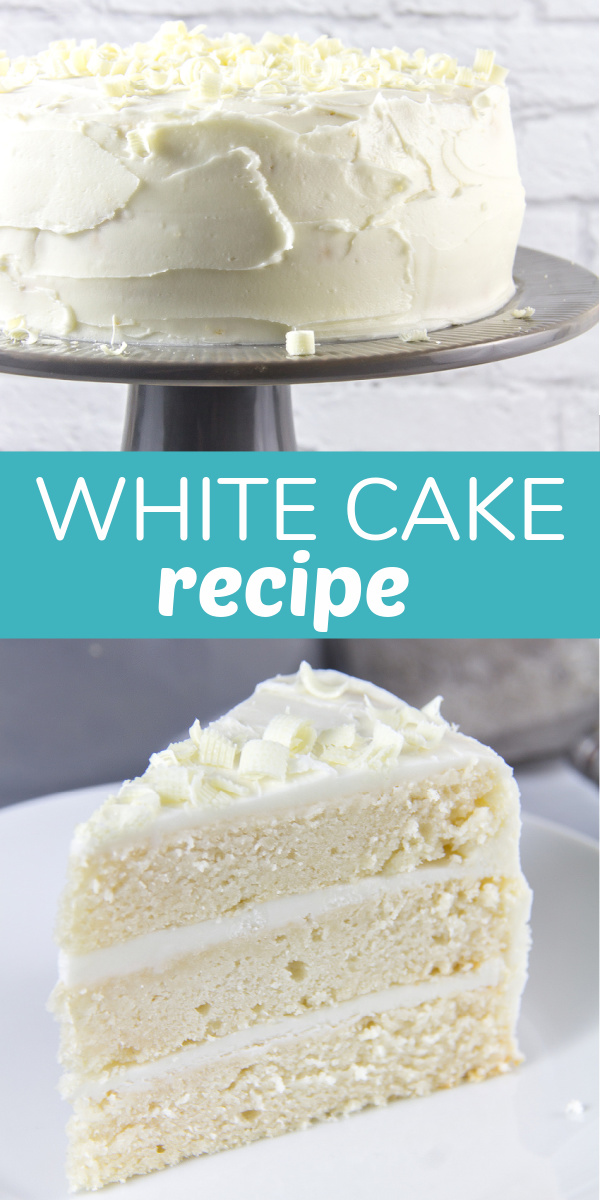 White Cake Recipe
Keyword:
cake, white cake
Ingredients
1/2

cup

unsalted butter

softened and extra for cake pans

1/2

cup

shortening

softened

2

tsp

coconut extract

1

cup

white sugar

4

eggs

whites only

2 1/2

cups

all-purpose flour

1

tbs

baking powder

extra for cake pan

1

pinch

salt

1

cup

milk
Icing
4

cups

confectioners sugar

1

cup

unsalted butter

softened

3

tsp

coconut extract

4

tbs

whole milk
Instructions
Grease 3 9" round cake pans with butter and flour.

In a large bowl, cream butter and shortening.

Add coconut extract and mix through.

Gradually add the sugar as you are still beating. Set your bowl aside.

In a separate bowl sift together the flour, baking powder, and salt.

Gradually add the dry ingredients to the creamed sugar bowl alternating with the milk (1/4 cup at a time). Beat thoroughly between each ingredient.

In a third bowl beat the egg whites until they form stiff peaks. Gently fold them into your cake batter.

Pour the cake mixture evenly between the pans and bake for approximately 25 minutes.
Icing
Sift the confectioners sugar into a bowl. Add the softened butter and coconut extract and mix. Add 1 tablespoon of milk at a time until your icing is thick but spreadable.