I'm so happy September is here. It's a great month with gorgeous weather beckoning me back outside after the heat of the summer. Unfortunately, when September arrives the evening light begins to shorten. To solve that problem I've made some simple candle lanterns. I plan on placing them on our picnic tables and even hanging a few in the trees. They create the most lovely light!
Create More Outdoor Lighting with a DIY Mason Jar Lantern
To get started you'll need to gather:
a pint size glass canning jar
a candle
a foam paint brush
frost etching effect (I used Martha Stewart brand)
24 gauge steel wire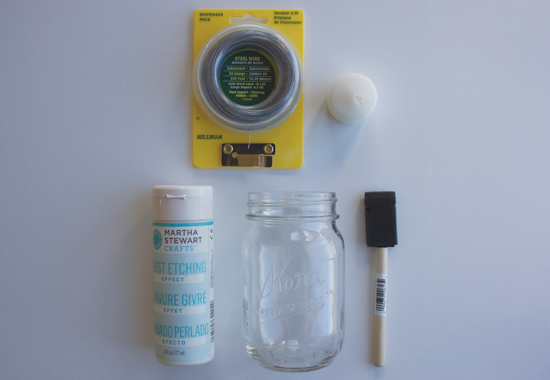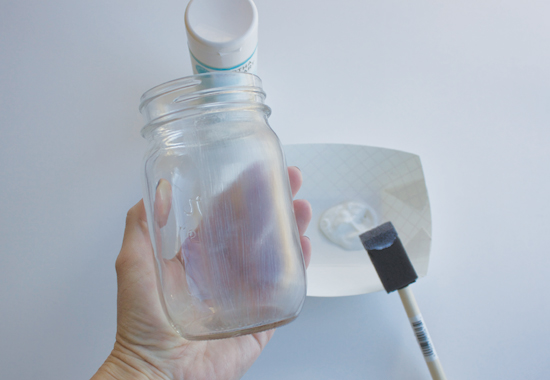 To begin, apply the frost etching using the foam brush. After the jar is covered let it dry completely. When the frost etching is dry, apply your second coat.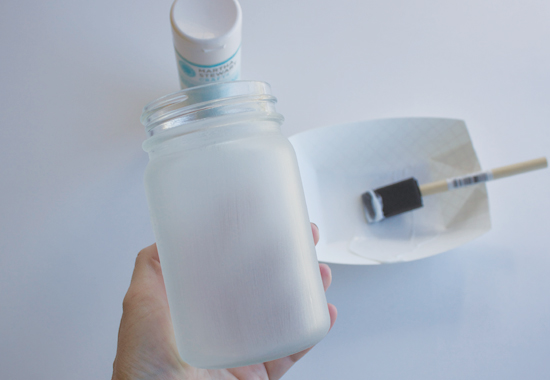 Your jar should look like this after you've applied two coats.
Wrap a piece of wire around the neck of the jar twice.
Secure the two ends of the wire together by twisting them.
Next, you want to create the wire handle for the jar. To do this, take a long piece of the wire and twist it over on itself a few times until it's roughly 8 inches in length. Twist and wrap the wire to create  a tough rope like appearance.
To attach the wire handle to the jar, slip one end of the handle under the wire you wrapped around the jar. Bend the end of the handle up and twist it around itself.
Repeat this step for the opposite end of the handle.
Place a candle inside the jar and enjoy the pretty illumination it makes! **You could use LED flameless candles as well.
These jar lanterns are so easy to make and are so inexpensive you'll want to fill your backyard. Plus, they're the perfect lighting for parties and other outdoor events. Enjoy!
SaveSaveSaveSave