I've got creativity on the brain again, always looking for more ways to find meaning and connection with the art of making! Last week I wrote about how we can expand our creativity by making a list to narrow down what methods and mediums we want to explore further. For me it was watercoloring. I'm ready to take it to the "next level". But what does that even mean? Next Level can be defined as… doing more of something or doing something better. And I really want to improve my skills, so I've been seeking out all kinds of curious and creativity ways to watercolor.
I shared a few instagram posts about Viviva Colorsheets, which are such a fun and unique way to watercolor. I love their sheets, and my kids love them too! I follow a few other watercolor artists on instagram who share all kinds of amazing projects and inspiration as well.
Follow these Next Level watercolor artists: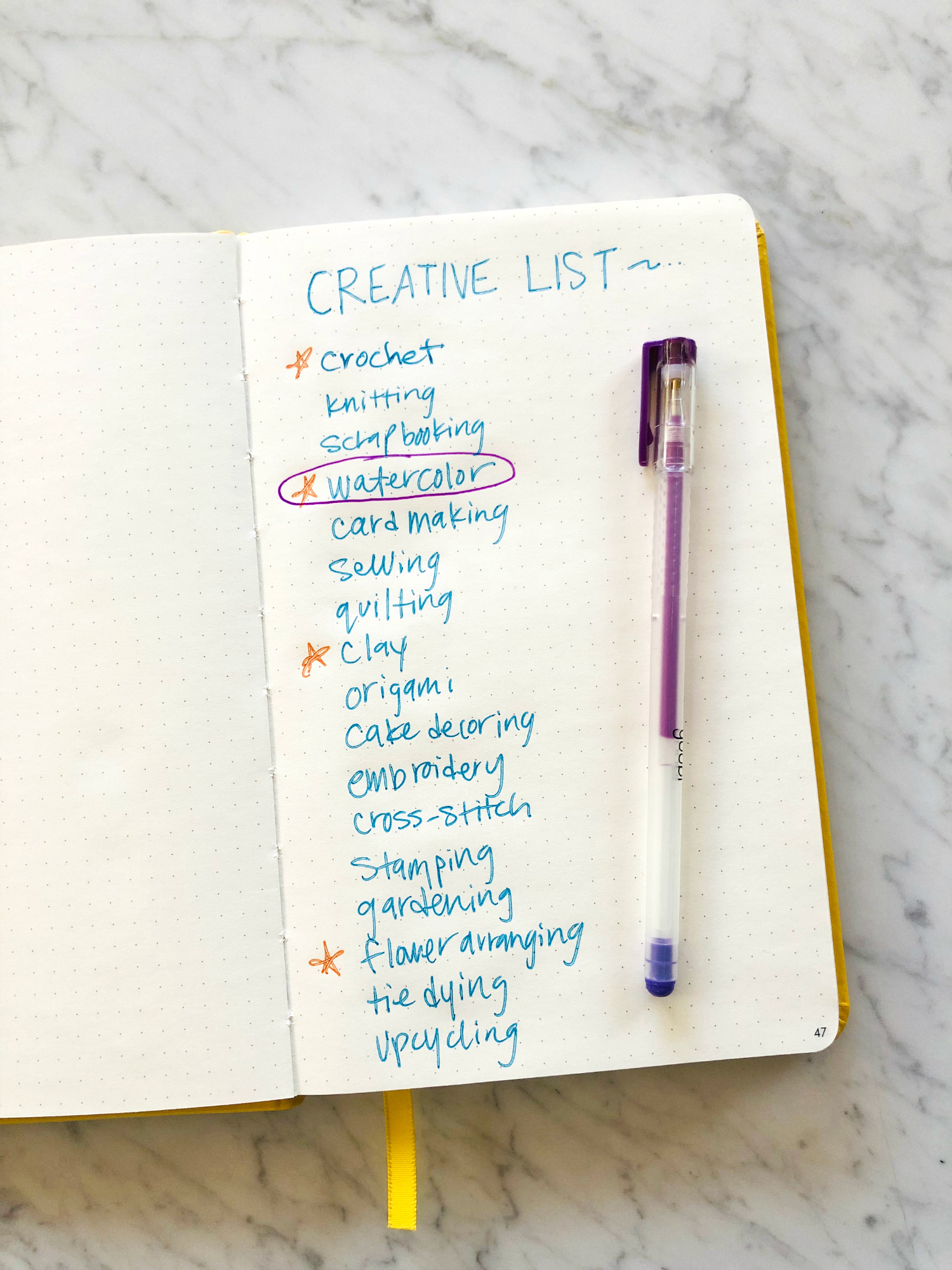 Creativity to the Next Level
To help me take my creativity to the next level, which right now I'm focusing on watercoloring, I decided to sign up and purchase a monthly box subscription for Let's Make Art.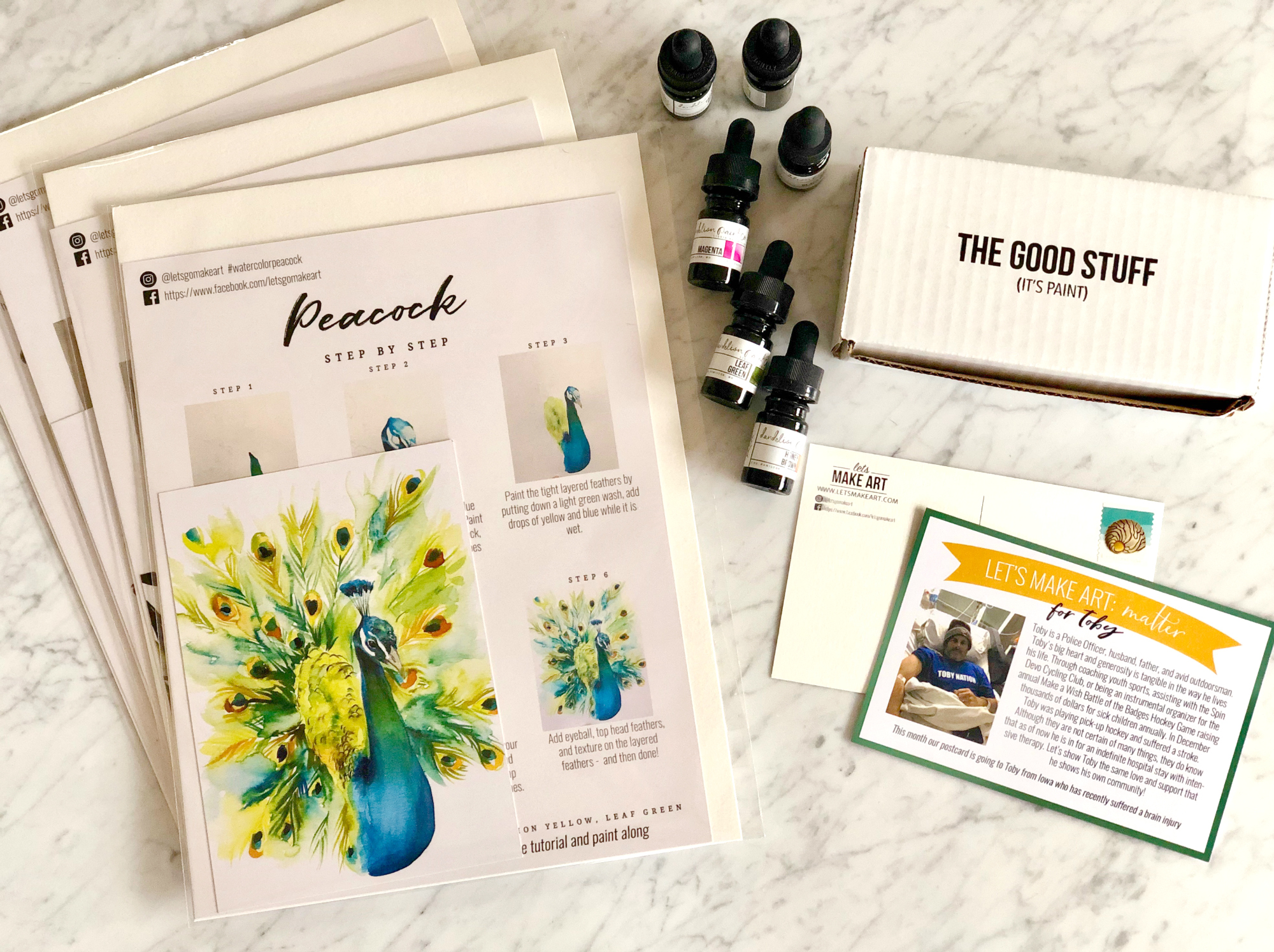 Their kits come once a month and it's a super fun surprise in the mail, giving me NO EXCUSES to make creativity happen. And the amount of amazingness inside this monthly kit is unreal! There's 4 art projects to create, lots of lovely paint colors, and a "Let's Make Art Matter" give back, where we all get to paint a postcard for someone who can use a little extra love (stamp included). Plus they share fabulous how-to videos on facebook to watch and paint along, yes! It's been so great to work with these watercolors, I'm getting better, attempting next level :)
It got me thinking about creativity as a business, and what the creators of Let's Make Art have put together for us all to "make art"! I contacted the founder Sarah Cray, and asked her a few questions about creativity and what role it plays in her personal and professional life. It was so fabulous to get her answers to all my questions below…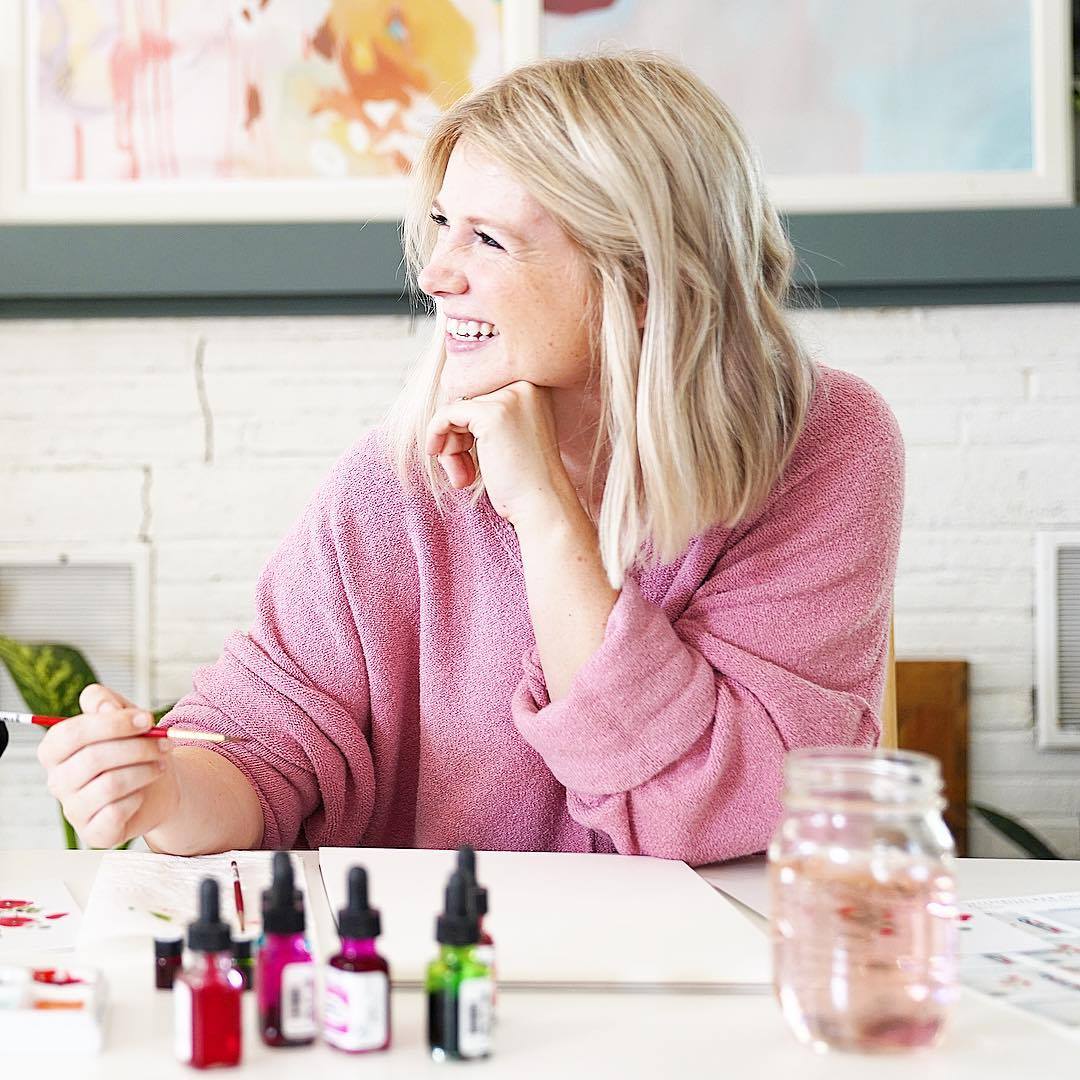 Interview with Sarah Cray of Let's Make Art…
Marie: What is your first memory with creativity? Share a little about what you created and with who!
Sarah: One of my very first memories of making something and being proud of it was probably around 2nd grade. My mother was an elementary school teacher and because of that I would usually stick around after school while she was attending meetings and such. I remember one time I was by myself in a classroom, so I grabbed some markers and drew a brown horse. I was so proud of that horse, SO extremely proud. It was the first time I realized that drawing something made me feel good, so I kept on doing it :)
Marie: When/If you get a "maker's block", what are some of your favorite sources of inspiration? Where to do you go for it?
Sarah: I have learned that one of the best things I can do when I am feeling uninspired is to find and observe other people doing something they clearly love. I don't know if you have ever seen "Salt, Fat, Acid, Heat" on Netflix, but that is the perfect example of what I need in order to get creating again. Seeing someone who loves what they do, whether it is painting, or cooking, or dancing, reminds me how much I love to create and it gives me the urge to go and do.
Marie: Besides watercoloring (obvi) what is your next favorite style of crafting, way to be creative, or fave supply/material and why?
Sarah: My next favorite creative outlet would be art journaling. I love being able to combine my love for drawing/doodling with my thoughts/memories I want to preserve, as well as notes or things I need to in order to stay organized. Its freeing to be able to write or draw whatever I feel like without the need to make it pretty or finished, and it's a great way to preserve these moments that can be so easy to forget.
Marie: What keeps you motivated to keep creating?
Sarah: My absolutely favorite thing to see is when people are surprised by how their painting came out. I love thinking of new projects that would get someone so excited to actually pick up a paintbrush as well as feel successful when they are finished with it. This obviously varies from person to person since we all of our preferences and skill levels, but I love preparing projects that I think people will be excited to learn about!
Marie: What made you think of creating your box business? I'm assuming you were seeing a need!!
Sarah: We originally did not think about creating kits or our a subscription box, but it turned into that by problem solving. At first we were simply selling the supplies used for each project, but then people were spending about $40ish for every project! We also didn't want people to feel like they couldn't try it due to such a high financial commitment, so we figured if we could break down the supplies to give them what they would need, it would seem less intimidating. The box grew from there – the idea being you will have what you need to paint the projects, with the education and flexibility when you would have time to do it.
Marie: When you get creatively frustrated, what do you do to work through it? How do you shift that energy?
Sarah: One thing that has been extremely helpful for my mental and creative stability is physical activity. I was a competitive athlete in my youth, so going to the gym and spending an hour or two where I don't think about work or painting – I just sweat it out – gives me the opportunity to have a clear mind when I am ready to sit down and work. Finding time for this when you run your own business proves difficult, so it sometimes gets put on the back burner, but I have found that I am at my best when I take that time out for me.
Thanks to Sarah for this great interview, and her team at Let's Make Art. Keep up all your awesome work!
What creative projects are you diving into a little bit deeper to expand your creativity?