I've been crafting and making most of my life. But there was a craft technique I recently learned about that I hadn't heard of before, Nuno Felting. So of course I had to dive in and get curious about how this process worked!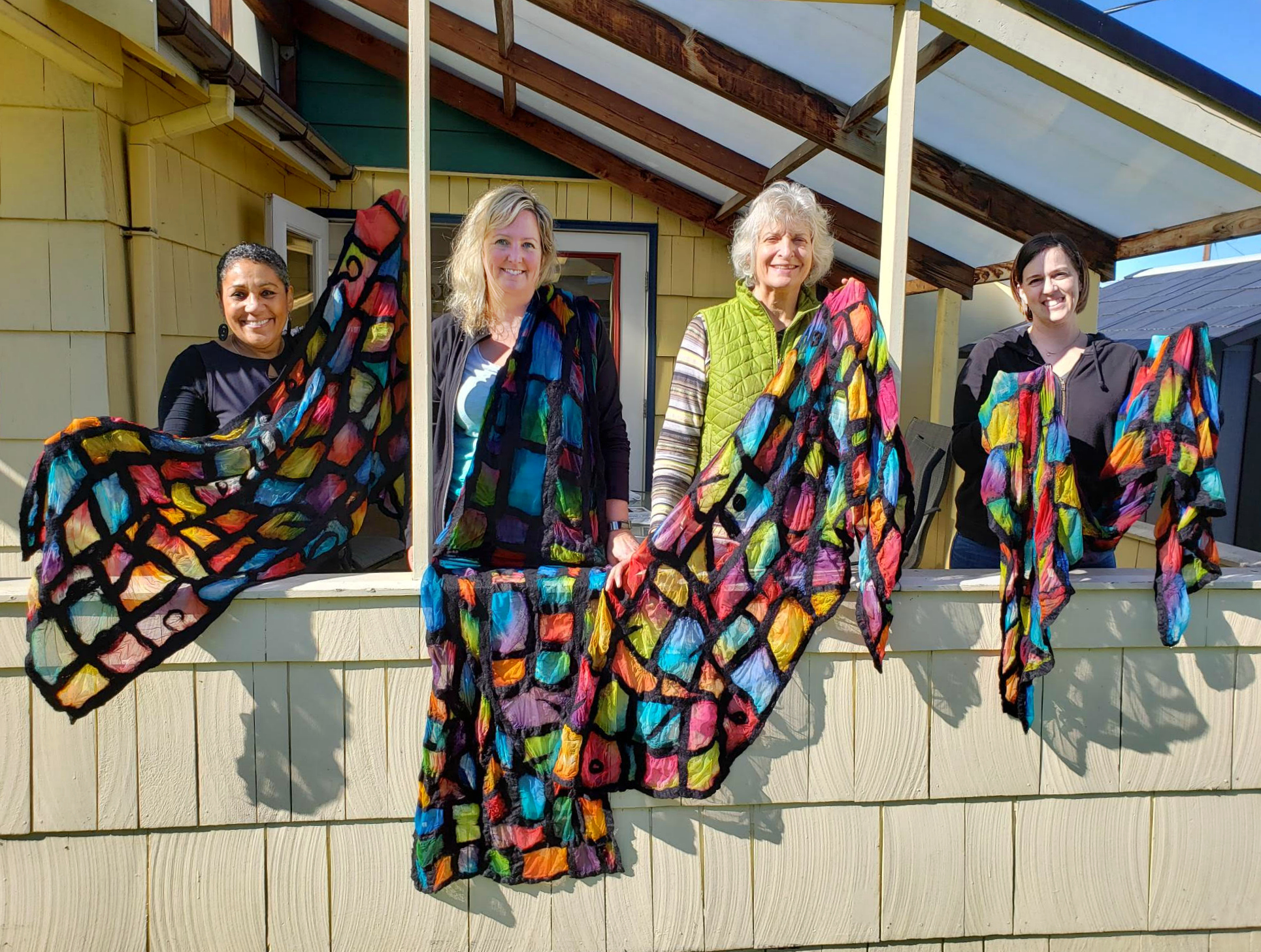 Craft Something New: Nuno Felting
I'm trying to spark more creativity into my life, especially as I seek out different crafting techniques to try out. And this project didn't disappoint! It was a little out of my comfort zone, which is perfect, I'm always up for a challenge! Thanks to my friend Patricia, along with fellow crafters Cathy and Margaret, we got through our all day Nuno Felting workshop with an amazing teacher, Patti Barker!
Because this is such an intensive craft project, I highly recommend taking a class for your first time. Our instructor Patti Barker travels all over the country teaching, or search around for a nuno felting class near you! PS. check out Patti's Nuno Felted Dragon Coat she designed and created for exhibit!!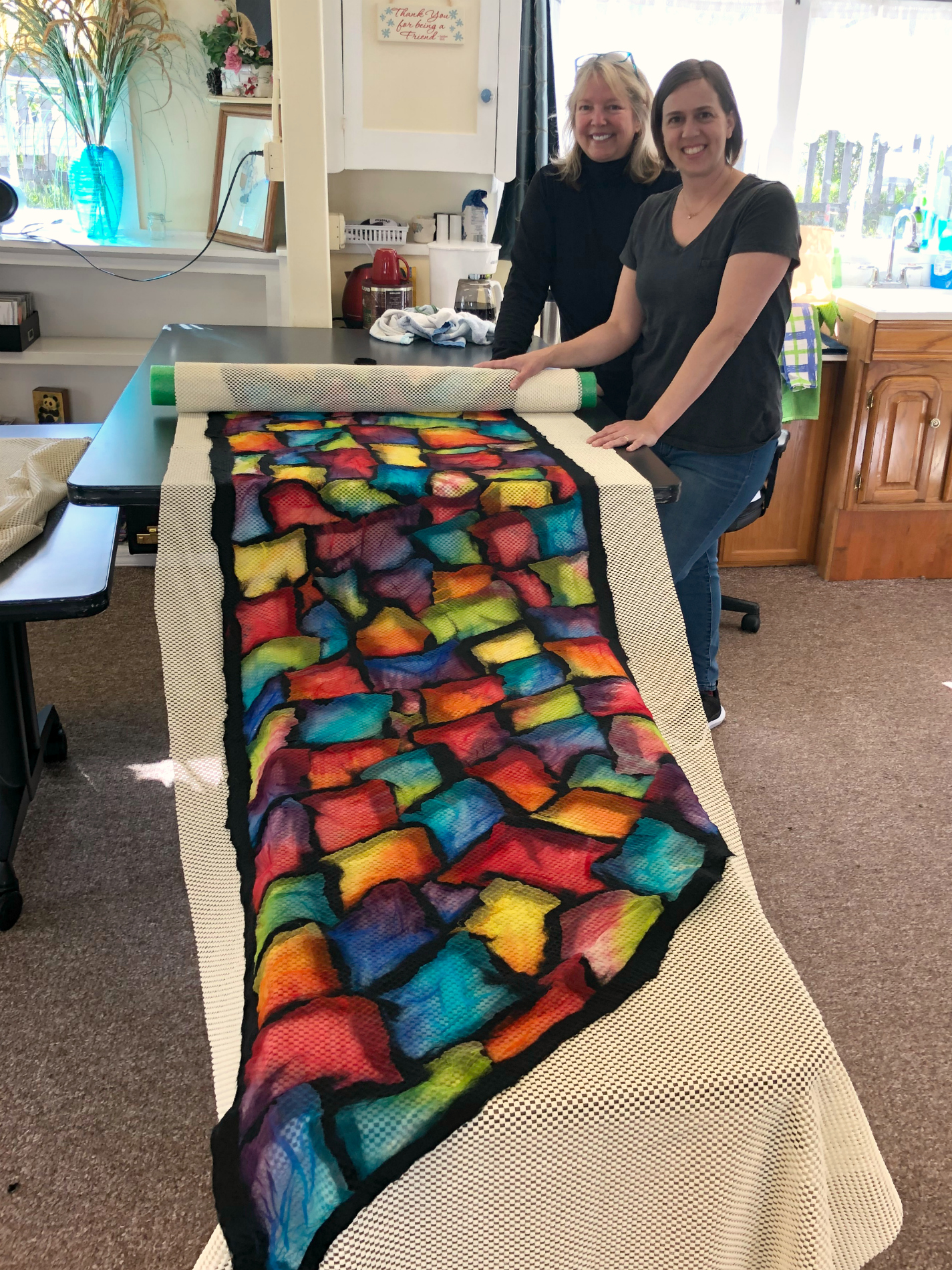 Things to Remember When Crafting Something New:
I can easily get overwhelmed when trying out a new craft project. Worry sets in, my perfectionist shows up, and frustration often is the word of the day! But I'm really trying to give myself the time and space I need to learn something new, allowing some bumps in the road. Here's a couple things I like to remember as I create something from scratch — process over product & it's always best to craft with friends!
1. Process Over Product
As this was such a new project for me, I was wide-eyed and ready to learn. I was so taken by the process of how nuno felting even worked that I was truly having fun in the trying! It didn't really matter if my scarf turned out or not because I was having a blast learning a whole new technique I wasn't familiar with.
With the process of nuno felting, you use silk and merino wool, along with water and hearty rolling, to blend the fabrics together, creating a whole new piece. It's pretty amazing to me! For this mosaic looking shawl/scarf, we used cut squares of silk, which were pre-dyed before we came. Then taking strips of the black wool, we outlined each piece of silk, just like a stained-glass window.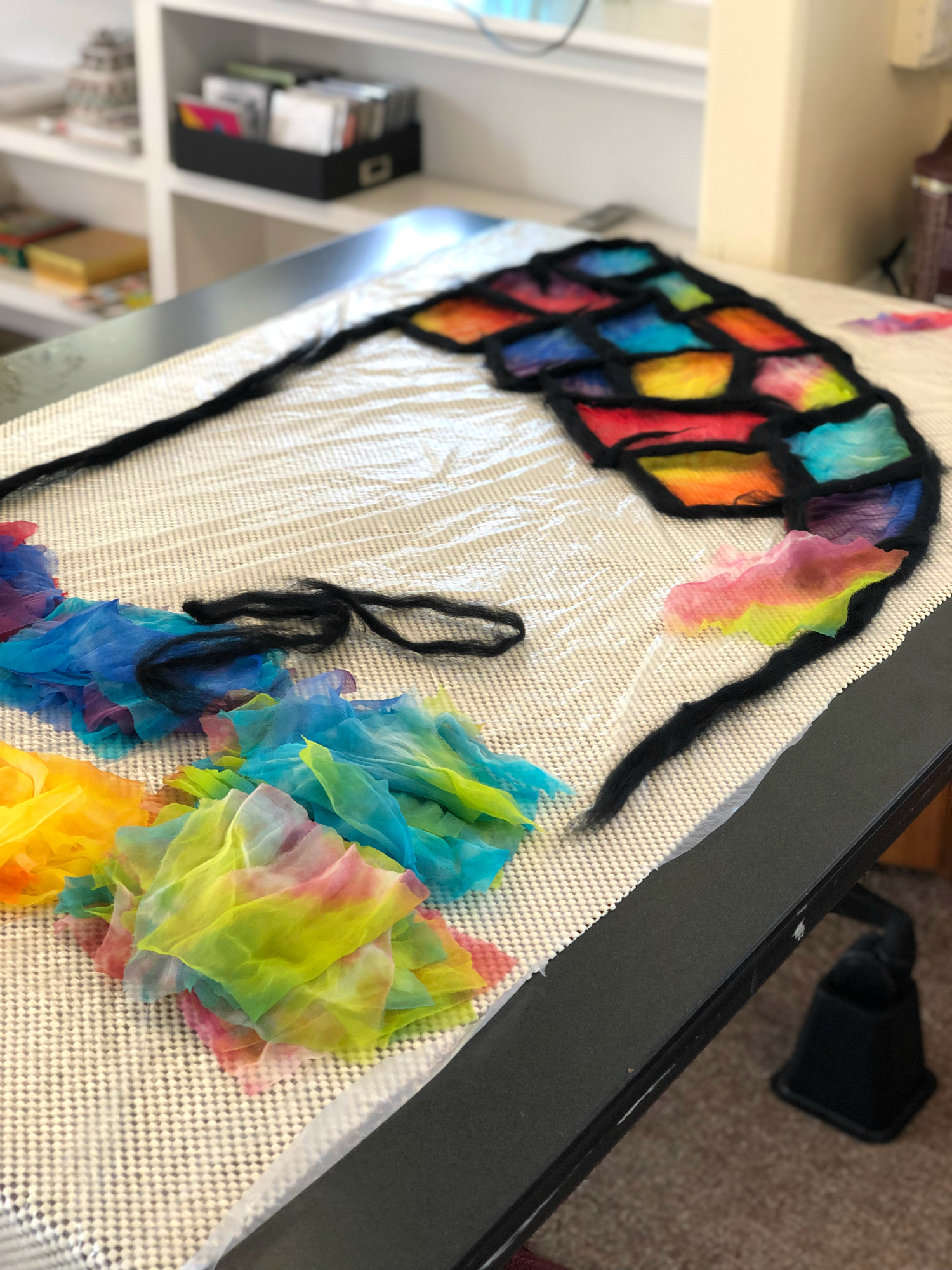 The next step is to wet the entire new creation, with plastic underneath, and around a mat and foam noodle.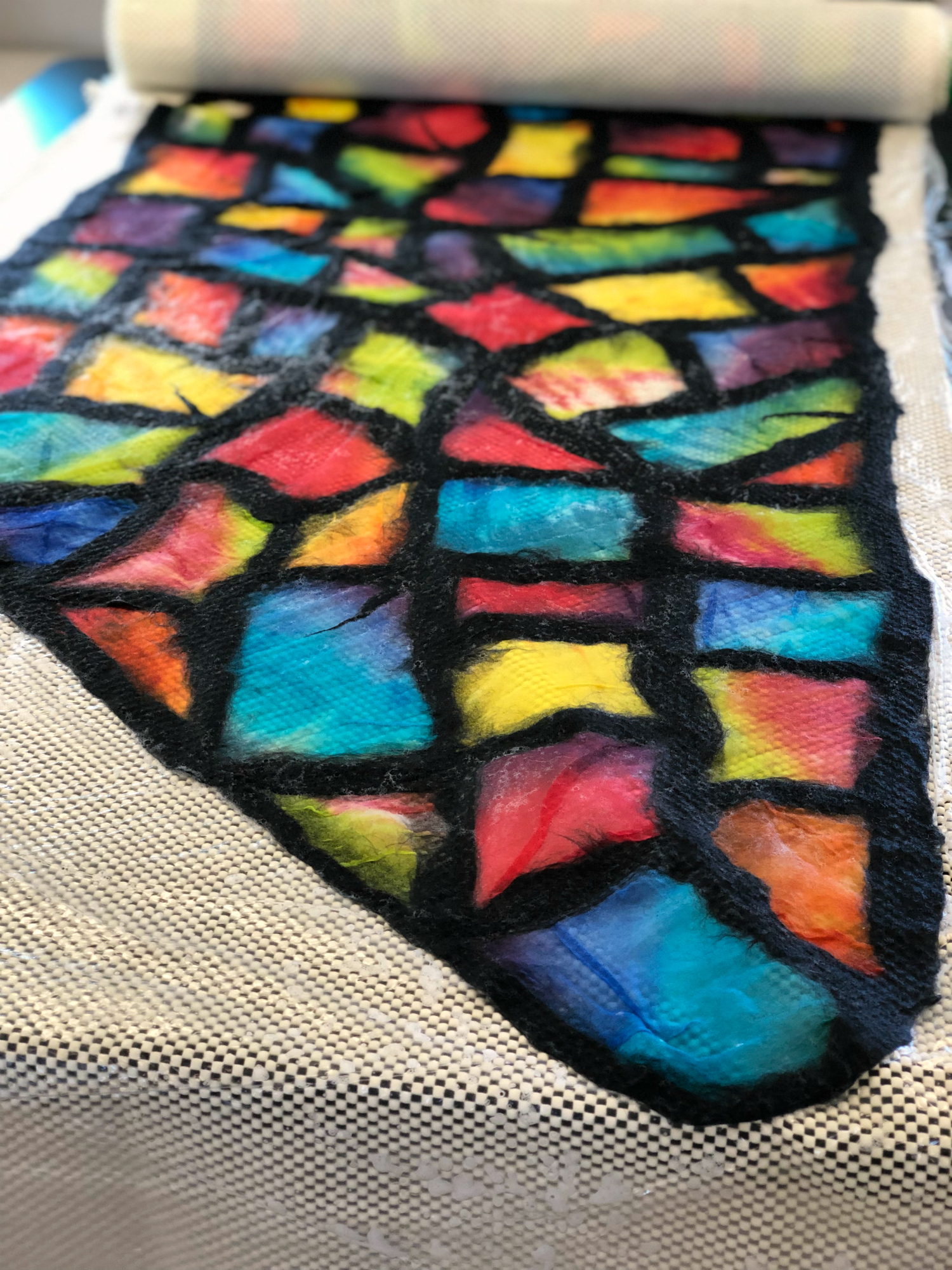 Then you get to WORK! This is hard work rolling, but it was super fun too! Wrapping your piece in the mat, foam, and towel, you press and roll, working itself together – forming your new piece! Phew! It took all day, so it was great to be there with a group of creative women!
2. Take a Class With Friends
Crafting is always more fun with friends…
With this being such an intensive process, it was all the more exciting to share this experience with friends. And making new friends too. When you spend the whole day together, you really get to know people, through their working, piecing, wetting, and rolling :)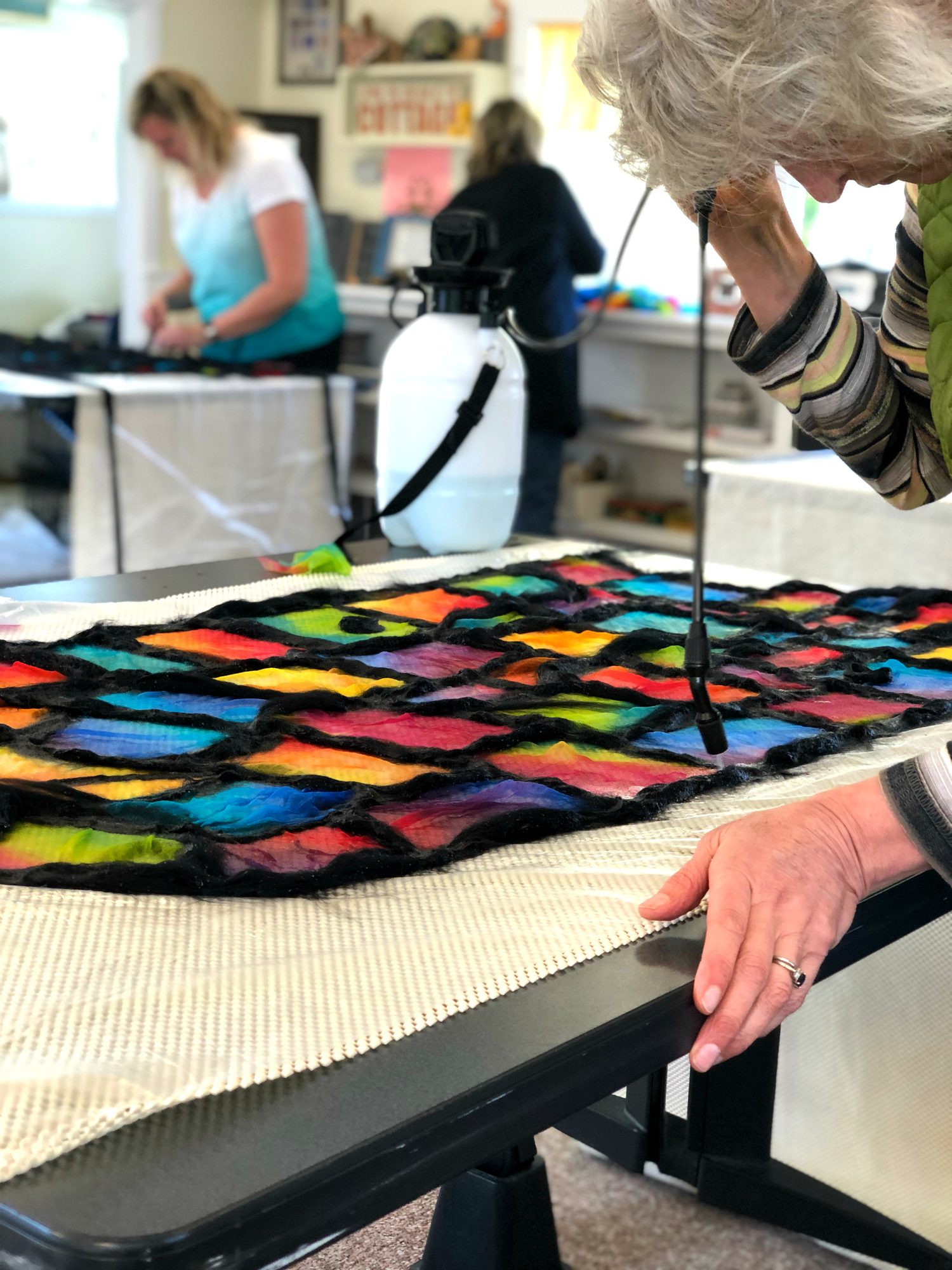 And then you all get to experience the end result when you're done! Once these dried overnight, we steam ironed the shawls and they're ready to wear! How amazing and beautiful did these turn out?? They are pieces of art if you ask me!
We all got to share in this and make it through from beginning to end. Thank you, Patricia, Cathy and Margaret, (and Patti!) for such a great day filled with making and stories, and wet felt creations! Can't wait for the next creative adventure with you all!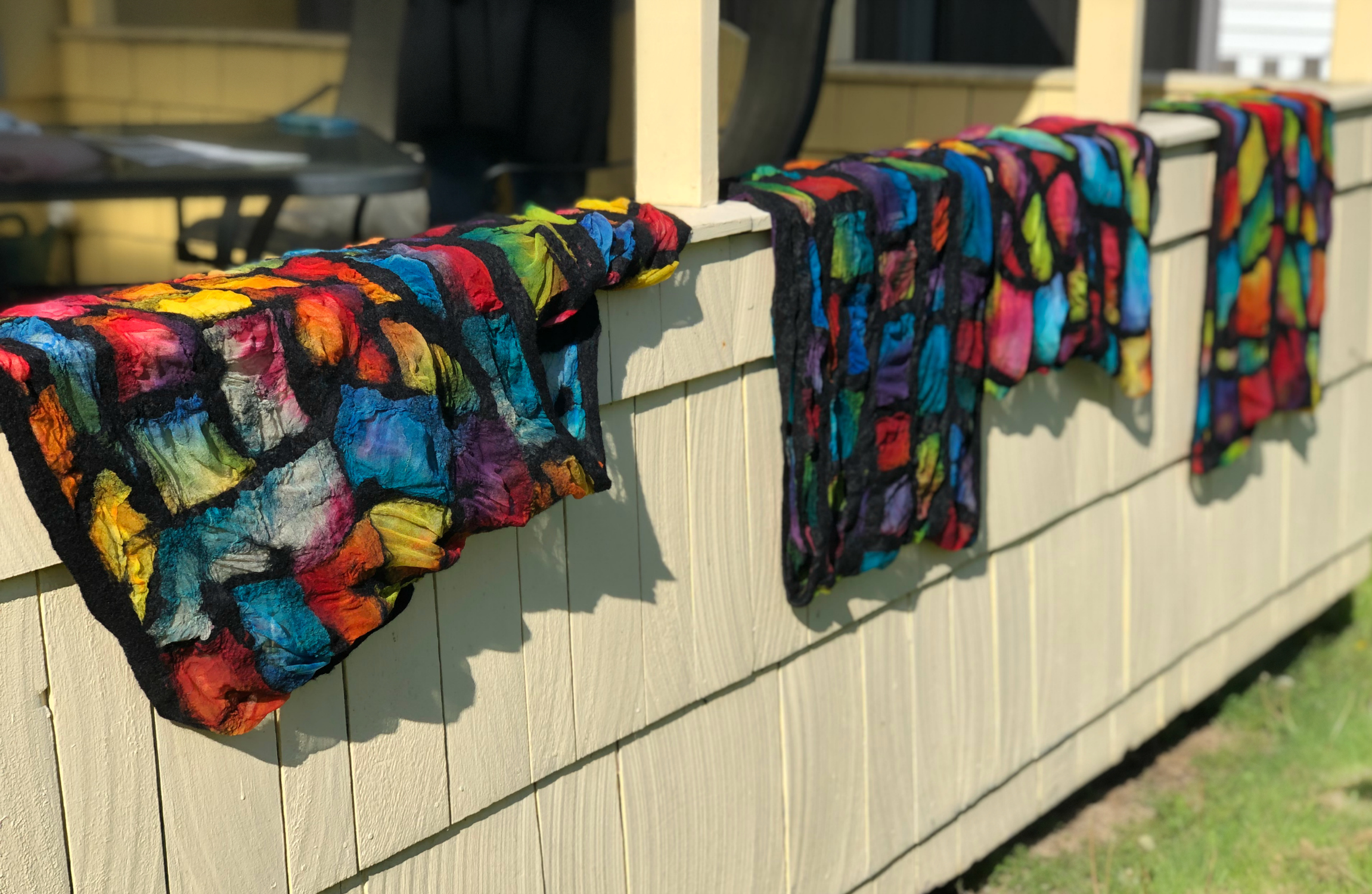 What fun things have you been crafting lately? Anything new you're curious about and a little out of your comfort zone?