Cupcakes, cupcakes, cupcakes! I will never get sick of cupcakes. Eating them, making them, and even decorating them is the best! I like almost any flavor of cupcakes but chocolate cake with white frosting is my favorite. I also love red velvet. I found 9 NOW Ideas for delicious cupcakes that I cannot wait to try!! These recipes are all super simple to make and super tasty to eat.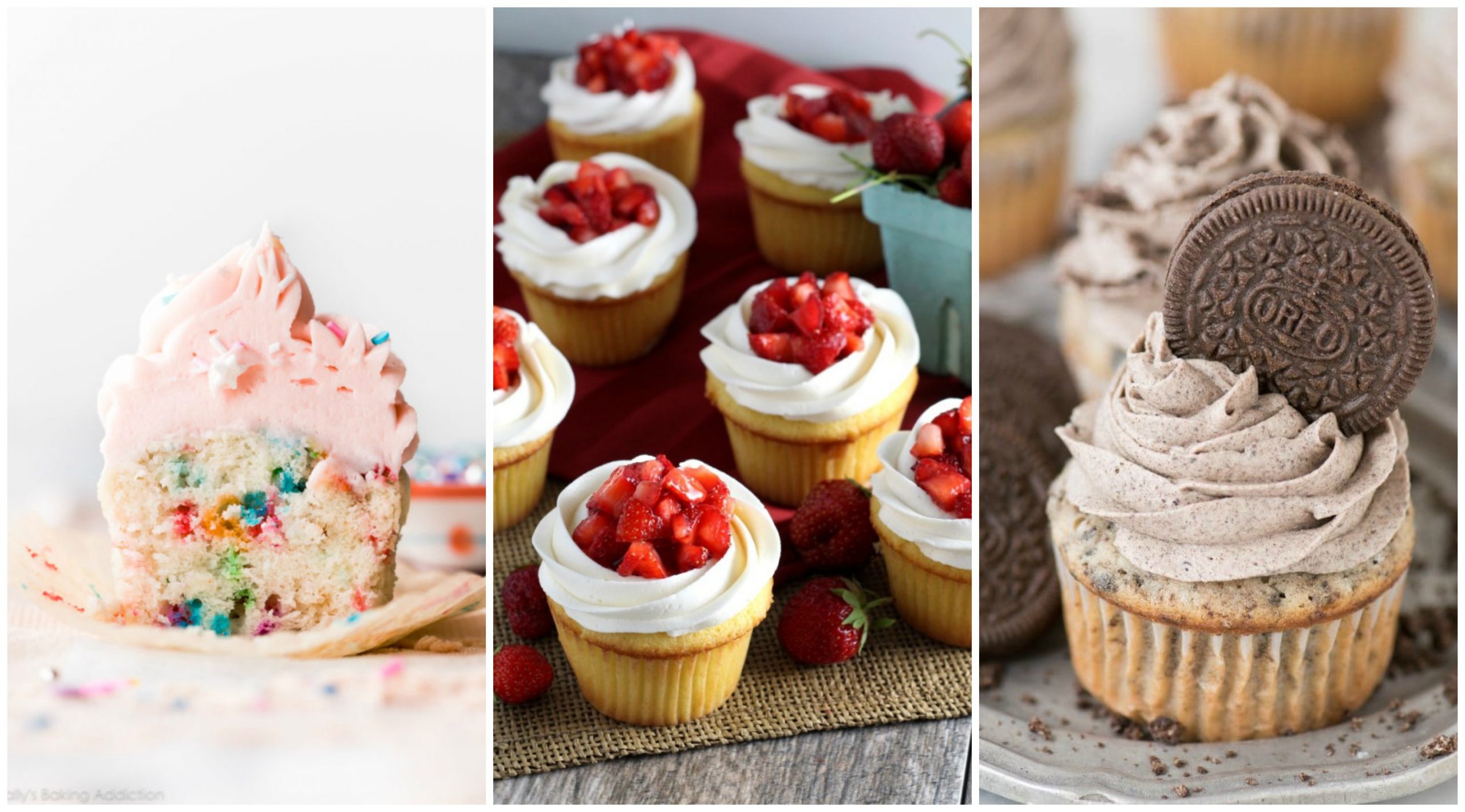 All of these recipes are great for parties, birthdays, family dinners, or a spring/summer potluck with friends. For more DIY inspo check out our 9 NOW Idea series.
9 Ideas for Delish Cupcake Recipes
1. Perfect Chocolate Cupcakes: These are the perfect chocolate cupcakes. Perfect. They aren't too chocolaty, but enough to tame a heavy-duty craving. And the texture is lovely too. They practically melt in your mouth.
2. Confetti Sprinkle Cupcakes: Confetti sprinkle cupcakes with pink frosting and more sprinkles are my cupcake dream come true. PERFECT for birthday parties! (via Sally's Baking Addiction)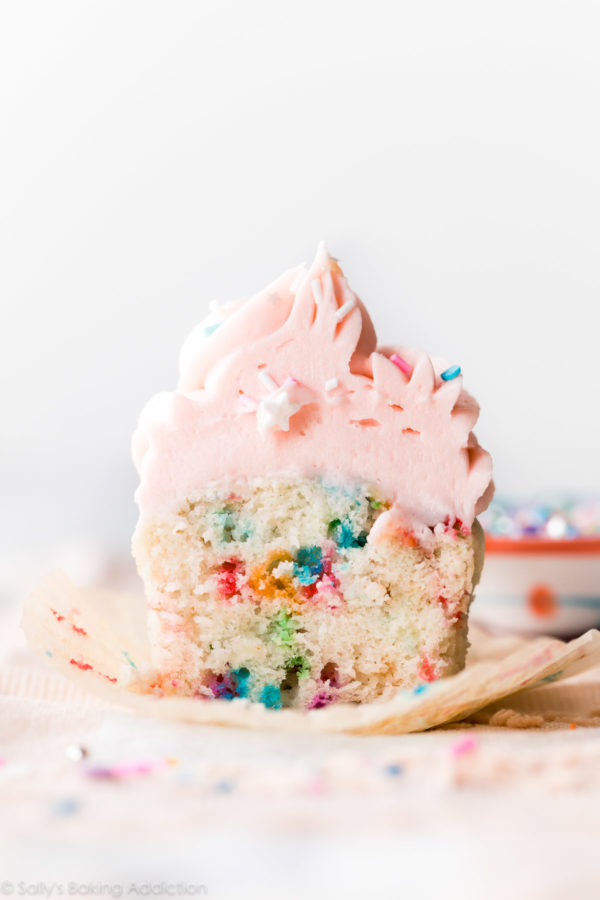 3. Strawberry Shortcake Cupcakes: How incredible do these look?! I bet they taste soooo good. One of my favorite desserts in cupcake form. (via Chocolate With Grace)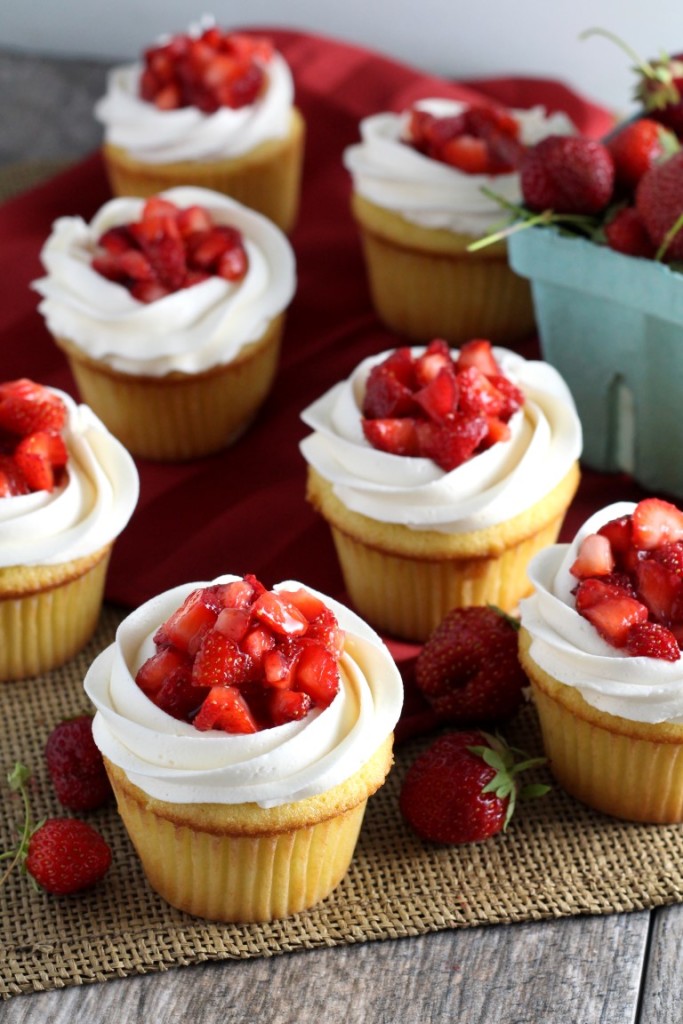 4. Carrot Cake Cupcakes: I can think of one hundred reason to make these carrot cake cupcakes. Wouldn't these be so yummy for Easter dinner dessert? Totally Easter bunny approved! (via If You Give a Blonde a Kitchen)
More Ideas for Delish Cupcake Recipes
5. Red Velvet Cupcakes: Red velvet cupcakes are just so beautiful! These cupcakes are super moist and topped with a smooth cream cheese frosting. Yes, please! (via Just So Tasty)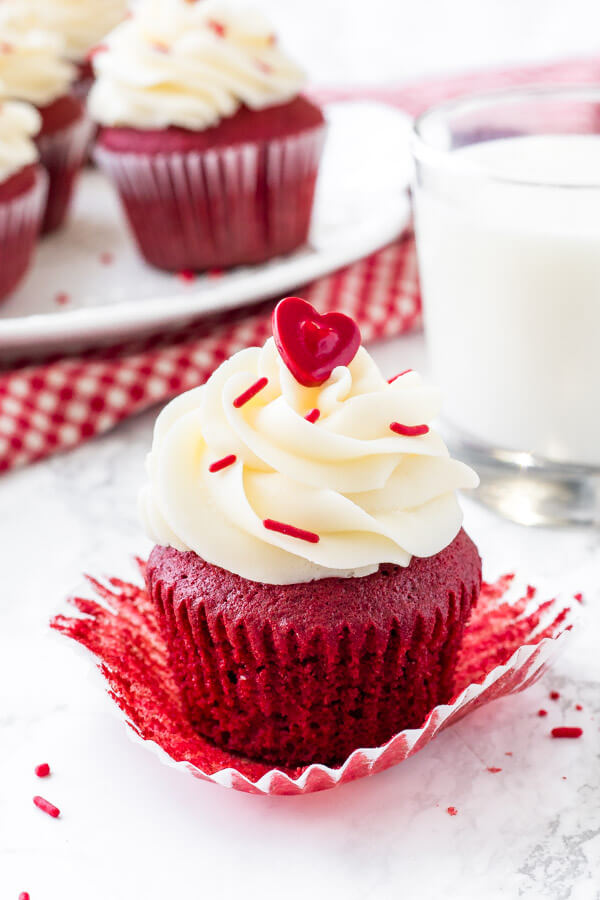 6. Fall Time Apple-Shaped Cupcakes: Here are some apple-shaped cupcakes, cute as ever right? Such a neat trick to try when baking the cupcakes. Head to the post for a how-to video.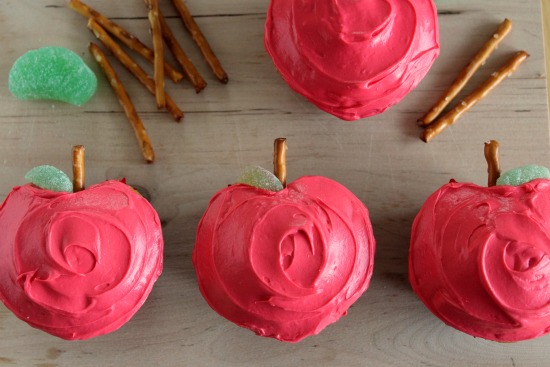 7. Cookies and Cream Cupcakes: Nothing better than a cupcake filled with crushed Oreo's. And topping with a cookies and cream frosting. My mouth is watering just thinking about them! (via The First Year)
8. Molten Cookie Dough Cupcakes: Cupcakes with a cookie dough center?? I am in love! I definitely need to try this recipe. The little cookie dough ball on top is so cute. (via Sally's Baking Addiction)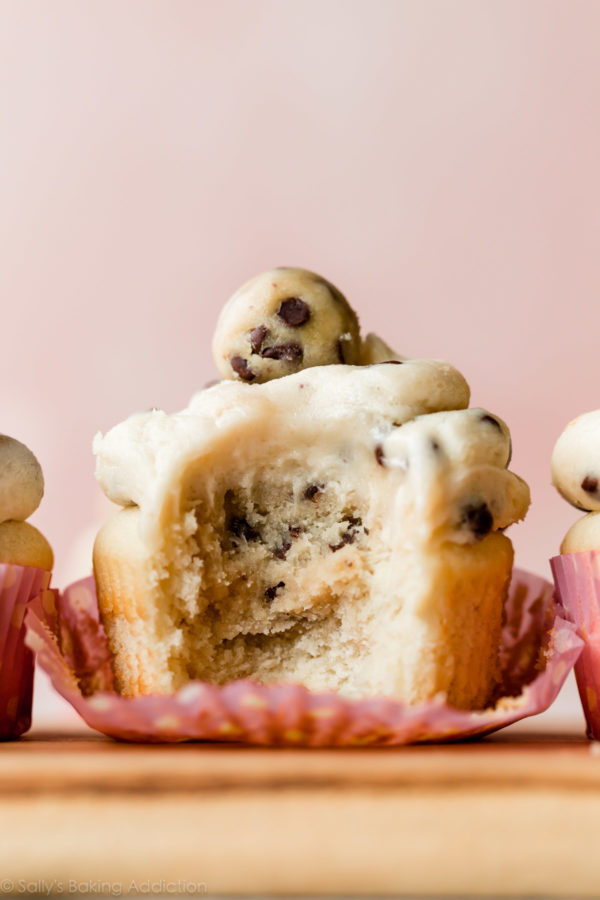 9. Ultimate Chocolate Peanut Butter Cupcakes: If you like Reese's then you will die over these chocolate peanut butter cupcakes. Really simple to make and everyone will enjoy them. (via Baker by Nature)
I can't decide which cupcake I want to try making first. They are all look so amazing. Which one do you want to make?