'Tis the season for making and sending out holiday greetings cards! Take your card crafting to the next level this year with these 7 DIY holiday watercolor cards. Watercolor painting is easy to do and always turns out beautiful. I love all of these holiday card ideas and so will you and your loved ones. Add a family picture or a heartfelt note in the card. Then package them up and send them out! Read on for the pictures and tutorials to get inspiration for your holiday cards this year.
7 DIY Holiday Watercolor Cards
1. DIY Hand Painted Holiday Cards: These watercolored trees are just beautiful. I love this art technique to make these DIY holiday cards. Making Christmas trees all colors of the rainbow is fun and different, but classic green is great too. (via Tomboy USA Blog)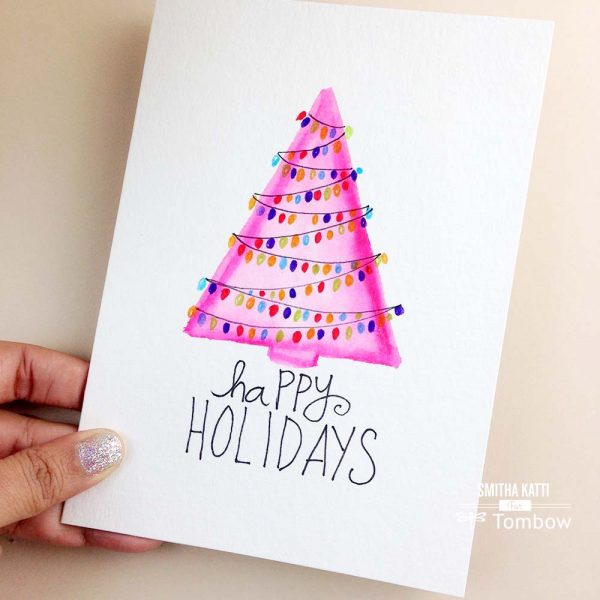 2. Winter Snow Globe Place Cards: Use watercolor paper and painting to make these cute snow globe pictures. Glue them onto cards and send them out for the holidays. Get your kids involved in the painting for this one. Wouldn't these would make a perfect grandparent gift? (via Make and Takes)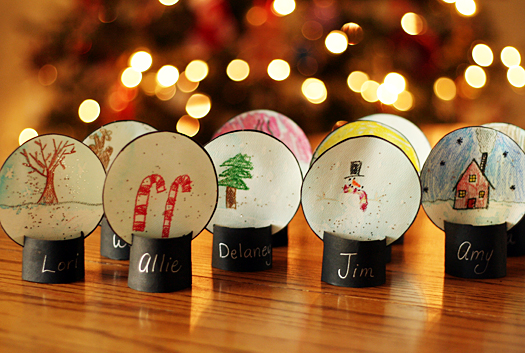 3. DIY Sweet and Simple Watercolor Gift Tags: I love these simple, but chic, watercolor gift tags. These are easy to make and attach to gifts you're sending out for the holidays. Aren't the designs gorgeous? I'm excited to try this one. (via Lolly Jane)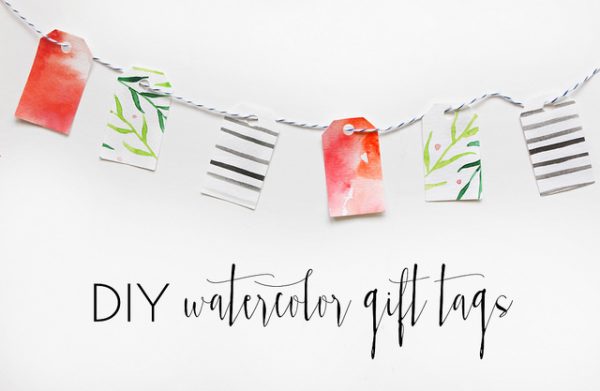 4. Watercolor Brush Indent Designs: This is a unique technique of turning your brush upside-down for an indent design look. Paint snowmen, Christmas trees, snowflakes, and other holiday designs to send via greeting cards. (via Make and Takes)
5. Easy DIY Watercolor Cards: these couldn't be more simple! And they could work with any already printed card you have. Just add a little watercolor to your paper card and it's festive for the holidays! (via Little Inspiration)
6. DIY Watercolor Christmas Wreath Card: Sweet watercolored wreaths are just the perfect thing to paint for holiday greeting cards. I love this example with the birds on the wreath. It's too cute! (via Inkstruck Studio)
7. Watercolour and Oil Pastel Resist Snowflakes: Paint pretty winter snowflakes onto cards to send out this holiday season. This is a fun project for crafters of all ages! (via Arty Crafty Kids)
Feeling inspired? Grab your favorite watercolor paints and start holiday crafting!
Follow us on Pinterest for more inspiration!