We're getting festive and fun with these super simple Witch Hat Straws for Halloween! They make for a fun craft the kids can make and then use as they sip up something festive for the holiday!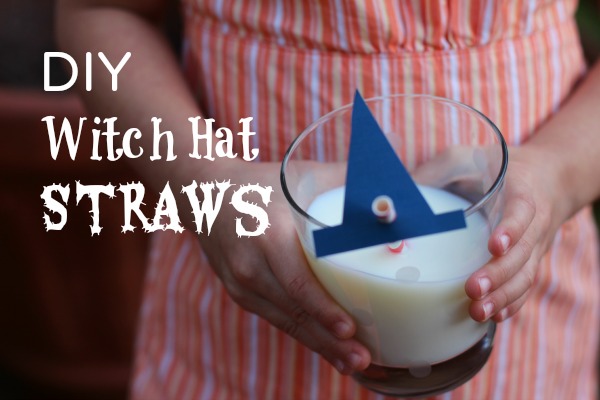 This is quite possibly the easiest craft ever for Halloween… Witch Hat Straws! Not only are they super simple to make, they are a great way to jazz up your Halloween spooktacular fun! Make a few of these and then serve up your favorite spooky after school drink for the kids!
DIY Witch Hat Straws
Halloween is one of our favorite holidays to get really festive with the whole family. You could use them for an after-school drink to celebrate the month of October, but these would also be fun for a Halloween party! Make a whole set in different colors of paper.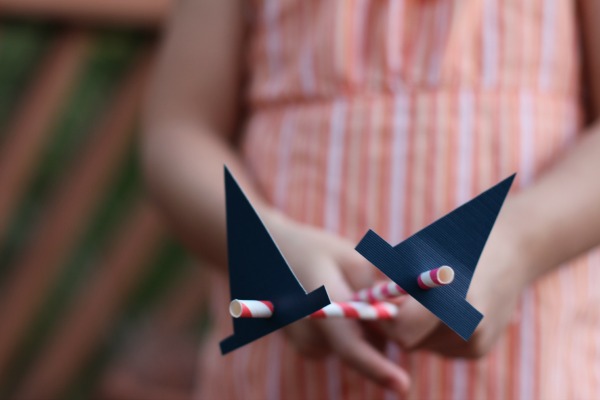 How to: Witch Hat Straws
Supplies:
card stock paper (preferably black, purple, green or other Halloween colors)
straws
scissors
a hole punch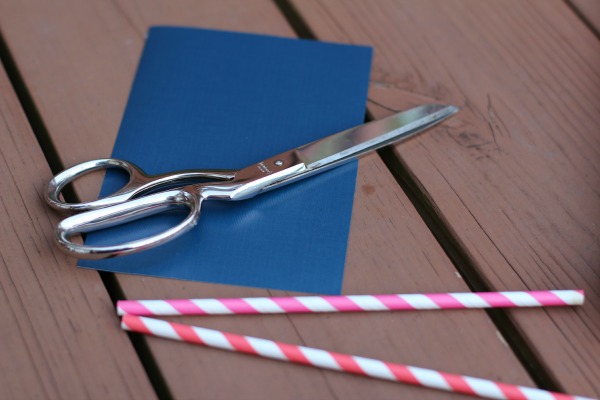 Instructions:
Step 1:
Cut out witch shape hats out of card stock paper. To do this, you are basically cutting out tiny, thin rectangles with triangles on top.
Step 2:
Using your hole puncher, punch a hole in the bottom center of each hat.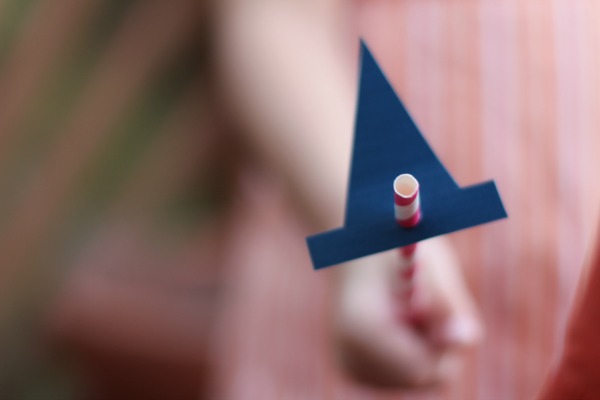 Step 3:
Insert a straw through the hole. Pop the straw in a beverage and you are good to go!
Wasn't that easy? See, you can totally pull this off and the technique is so simple you can make a ton of them! Happy Halloween crafting everyone!
Want more DIY Halloween ideas?
Here are some great ways to keep up the Boo-tastic fun!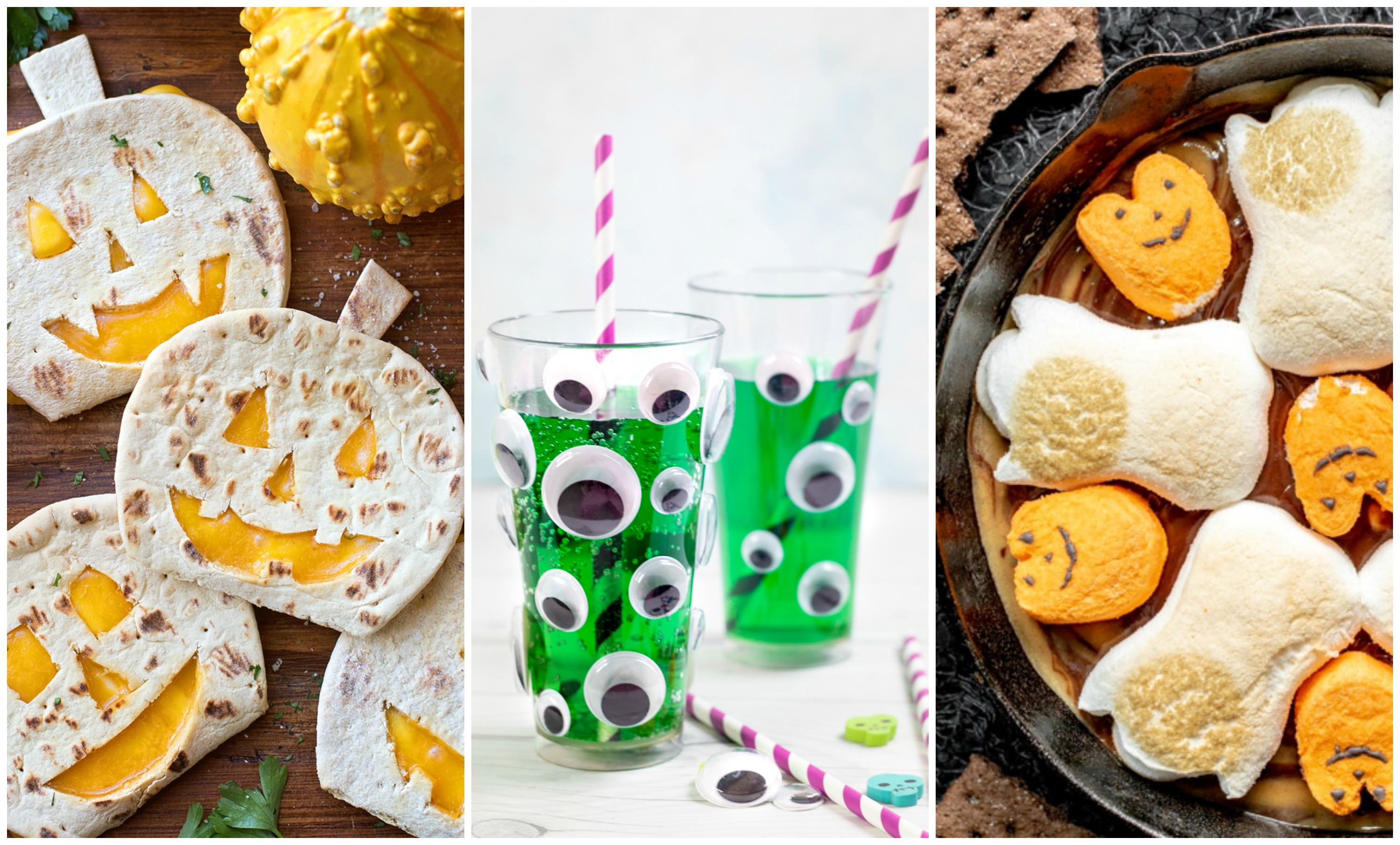 *Originally posted 10/15/13