Homemade gifts are one of my favorite things to give and to receive, especially DIY Monogrammed Gifts! They are so meaningful and personal. I love seeing an idea, making it with my hands, and then gifting it to a friend or family member. They always love it and use it more than anything I could buy at a store!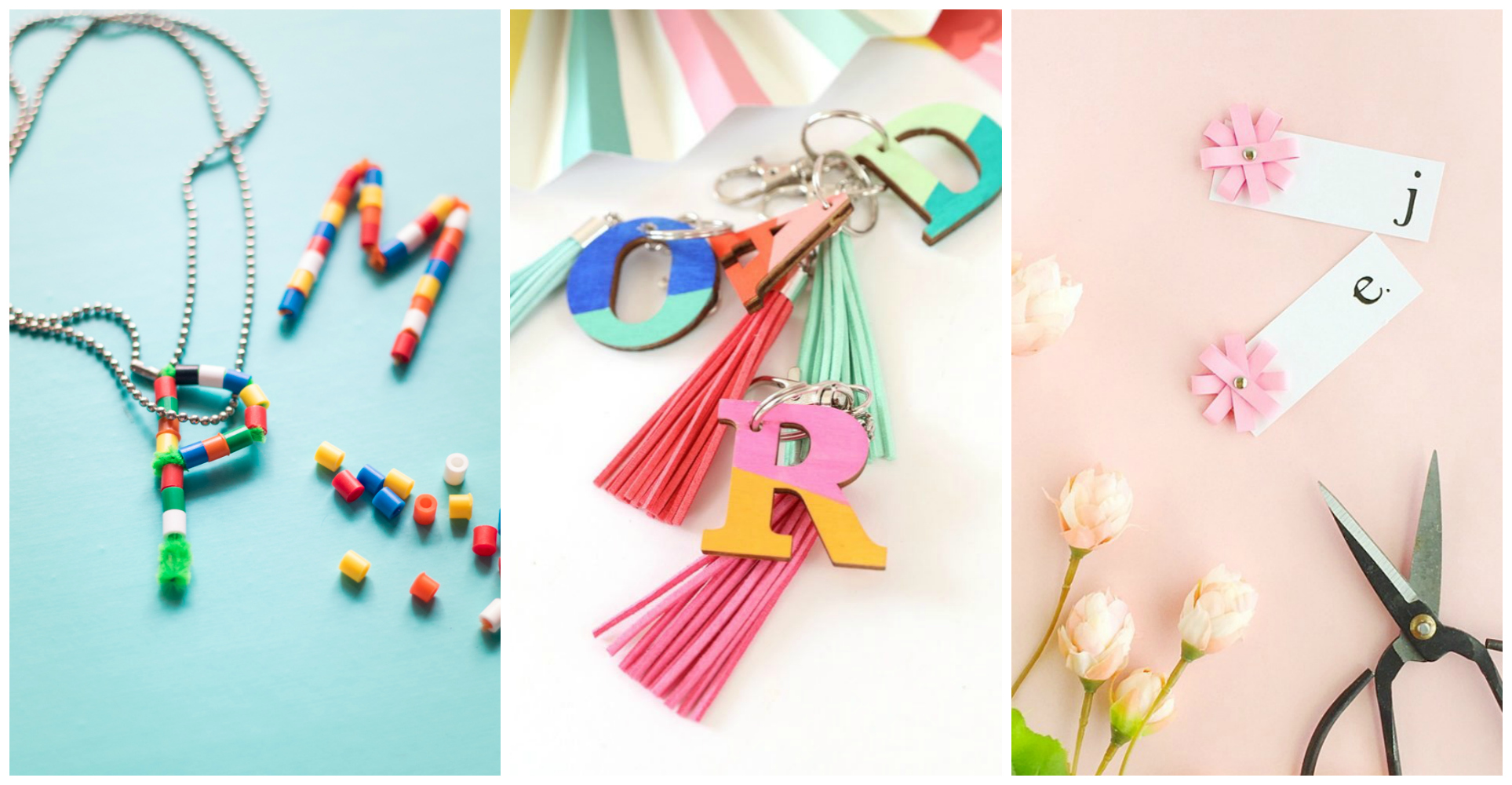 Have you seen these monogrammed projects around the internet? Monogrammed gifts make a gift even more special because its personalized for them! I found 9 DIY monogrammed gift ideas that you can make for friends, family, teachers, etc.! This post goes along with our 9 NOW Idea series– check out the rest of our 9 NOW Idea posts! I hope you love these projects as much as I do.
9 DIY Monogrammed Gifts to Make
1. DIY Wood Monogram Keychains: How gorg are these monogrammed wooden keychains? I love the bright colors and the tassels! (via Damask Love)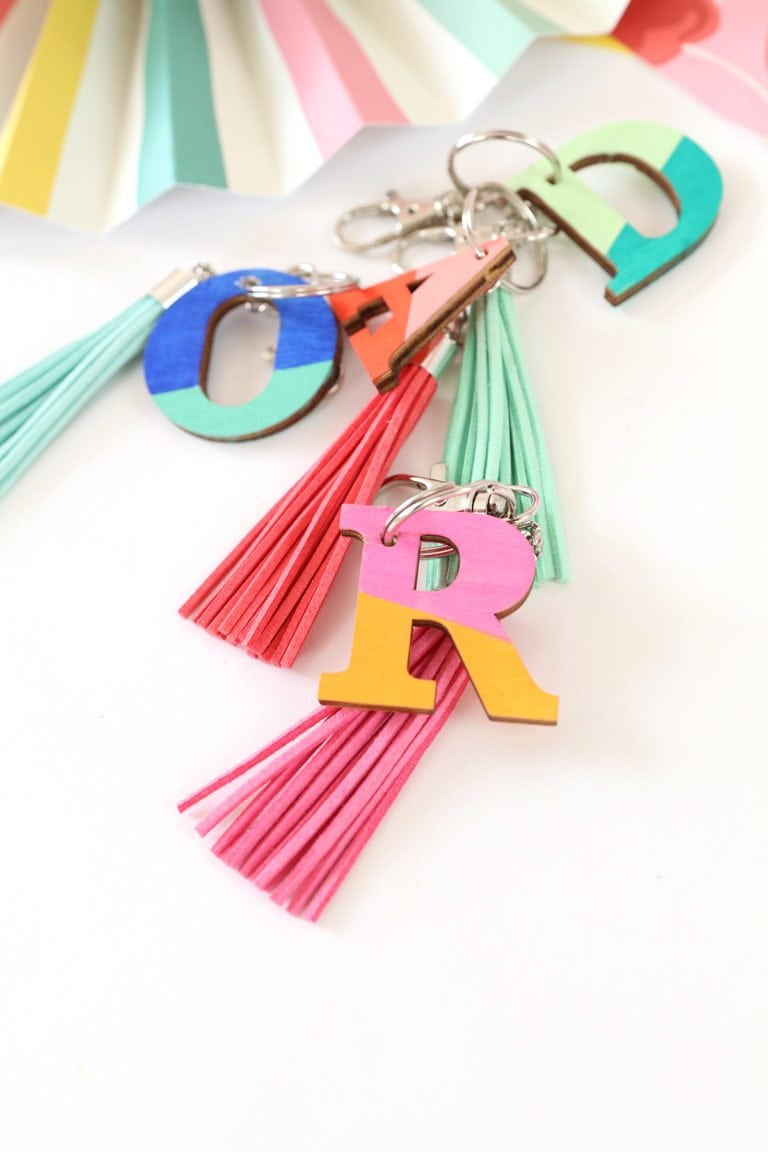 2. DIY Letter Beaded Pendants for Kids: This is such a cute project for kids to make for their friends. Easy, simple supplies, and can be done in an afternoon.
3. DIY Monogram Chalk "Slate": These monogram chalk letters are just too cute. Perfect gift for moms, teachers, or little ones! Simple to make too. (via Maison de Pax)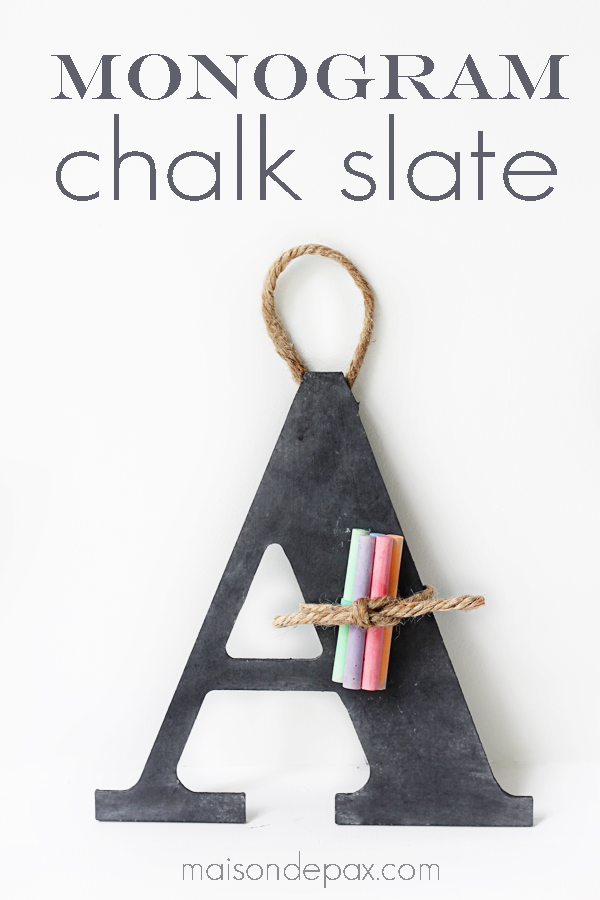 4. DIY Monogram Clay Keychains: These sweet little clay keychains are simple, modern, and sleek. Perfect for that guy in your life or that minimalistic friend! (via Homey Oh My)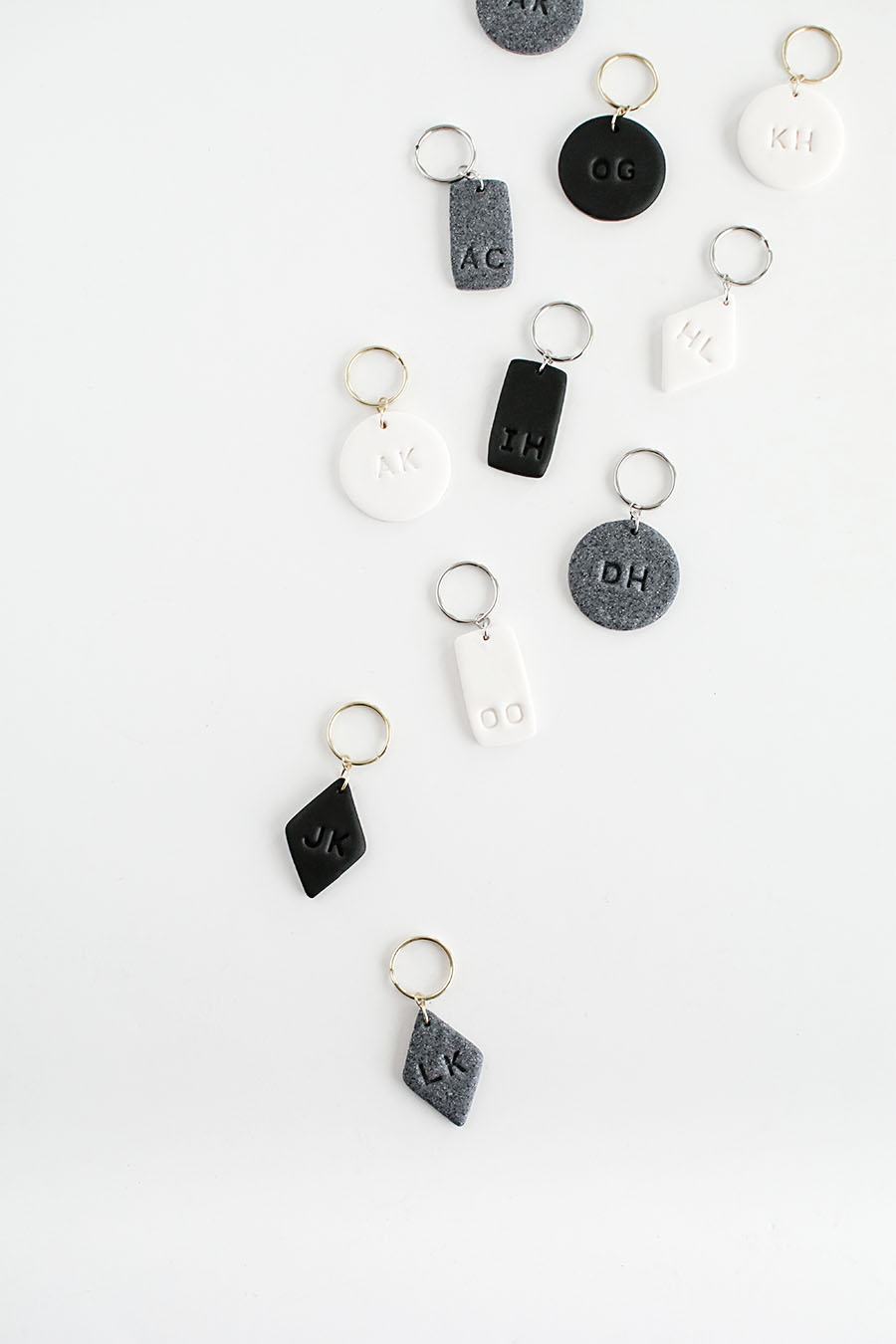 5. DIY Monogrammed Leather Cord Keepers: A gift that is cute and also functional is the BEST. These DIY leather cord keepers are incredible. I don't know a single person that wouldn't love receiving one of these. (via Nourish and Nestle)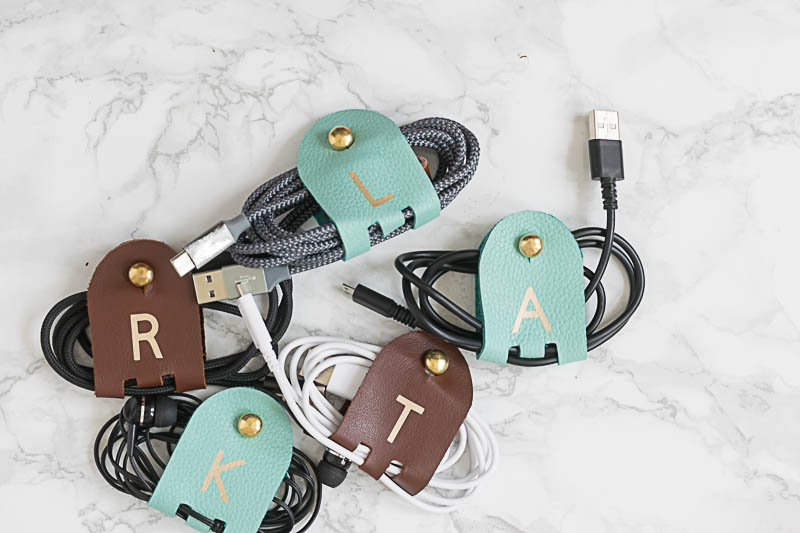 6. DIY Monogrammed Cutting Board: This wood burning project is a little bit time intensive but so worth it. This cutting board would be darling as a wedding gift! (via Ruffled)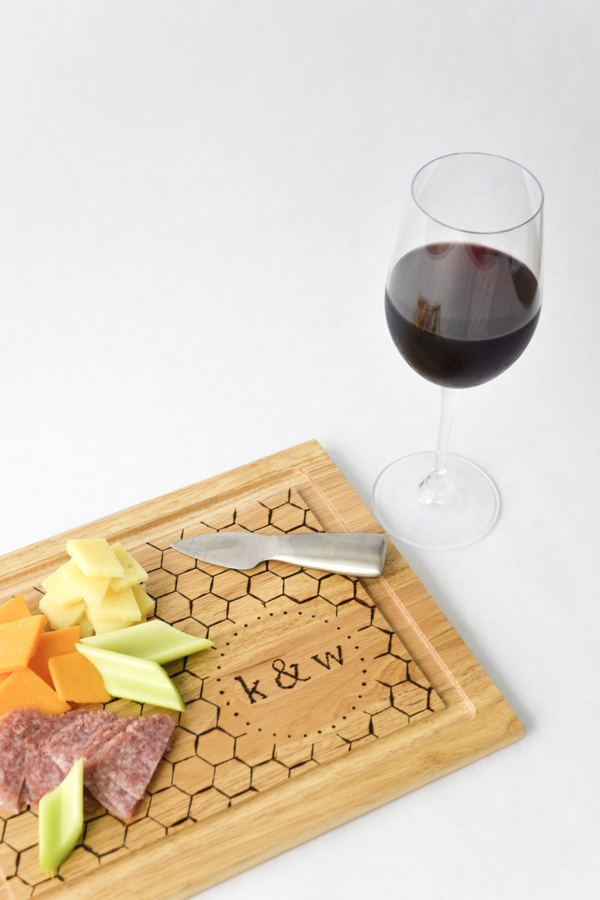 7. Easy DIY Monogrammed Gift Tags: Keep it simple with these little monogrammed gift tags. There are so many uses for these cuties! (via Maritza Lisa)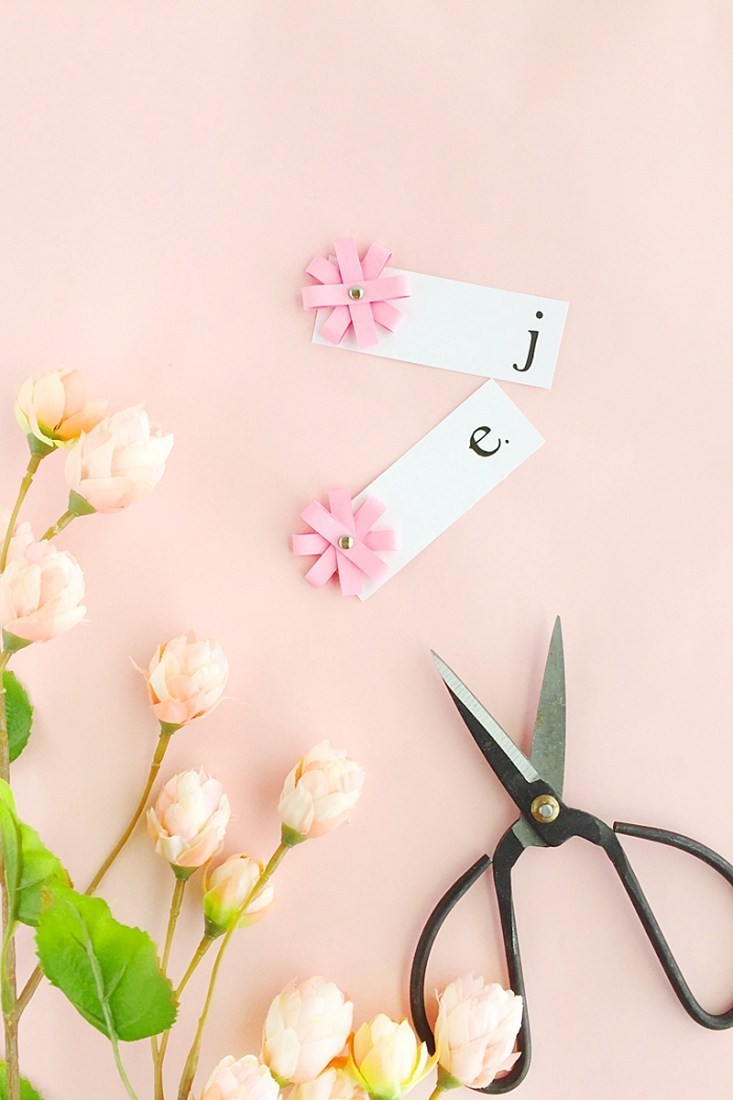 8. DIY Monogram Address Plaque: Wouldn't this be great to give as a housewarming gift? This monogram address plaque is adorable! Easy to personalize with different colors and designs. (via A Little Craft in Your Day)
9. Monogram Letter Magazine Collage: Get your kids involved in the crafting with this DIY idea! Grab a bunch of old magazines and get crafting. They could give this to their friends or even their teachers for back to school!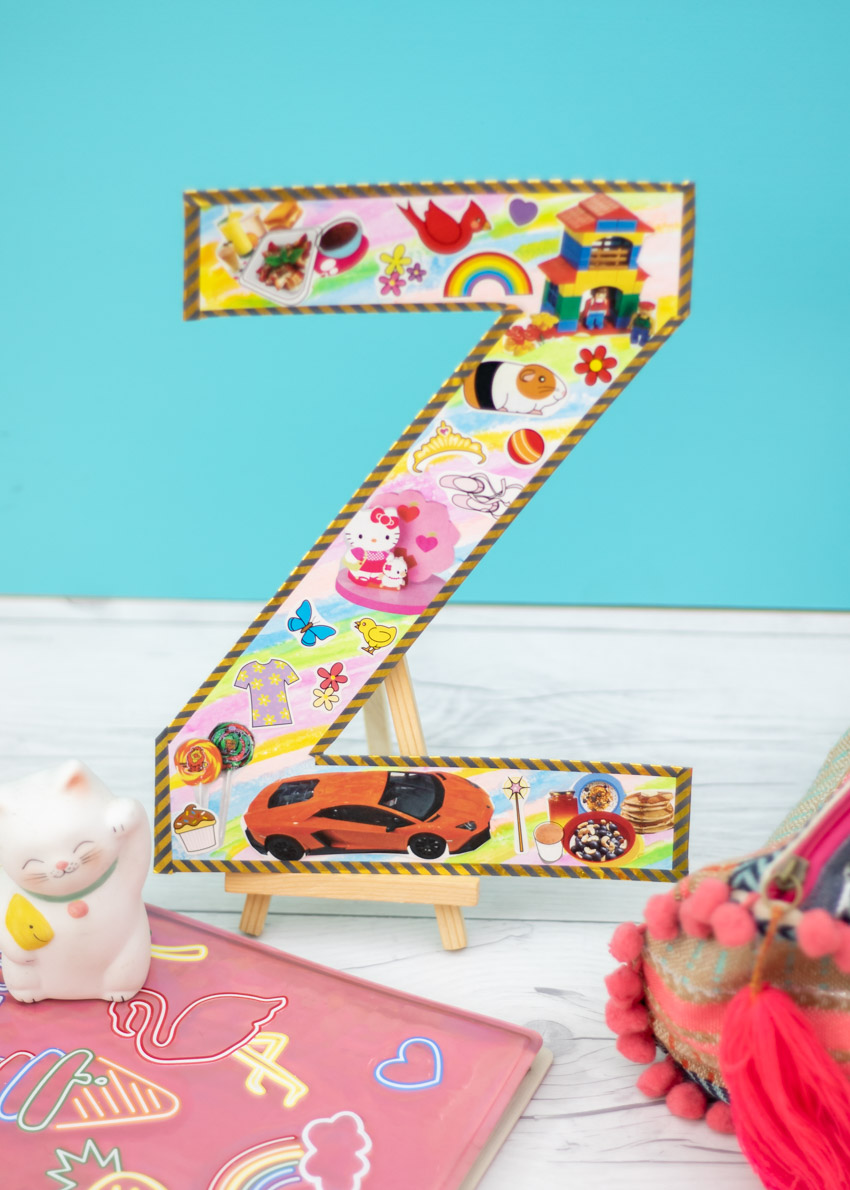 Which project will you choose to try?