We have so many fun DIY bag ideas for you to make this summer including a painted watermelon straw tote, colorful fat quarter bags, and a crochet produce bag to take to the market. Now we are going to show you how to make a tea towel tote bag.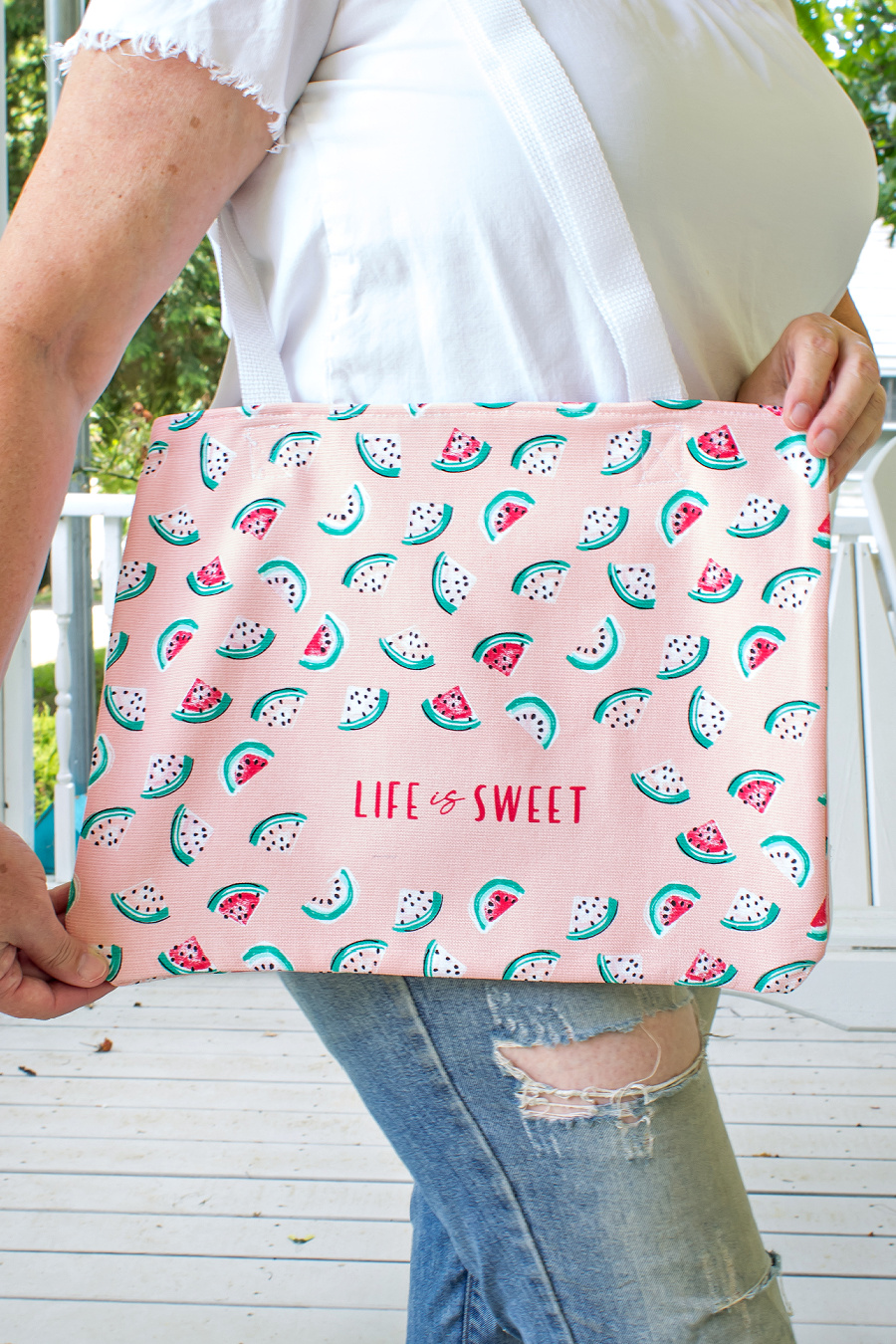 This is the perfect project if you have a tea towel (or buy one on clearance as I did) that has writing on it or an image that needs to stay right-side up. If you have a general image that can go any direction, you don't need to cut the tea towel in half, you can simply fold it over and sew up the sides.
DIY tea towel tote bag
This bag is the perfect size to pack snacks, sunscreen, and a book for the pool or beach this summer and costs about $8 to make.
Supplies
Tea towel
1″ strapping that's 2 yards long
Sewing machine and thread
Scissors
Pins
Measuring tape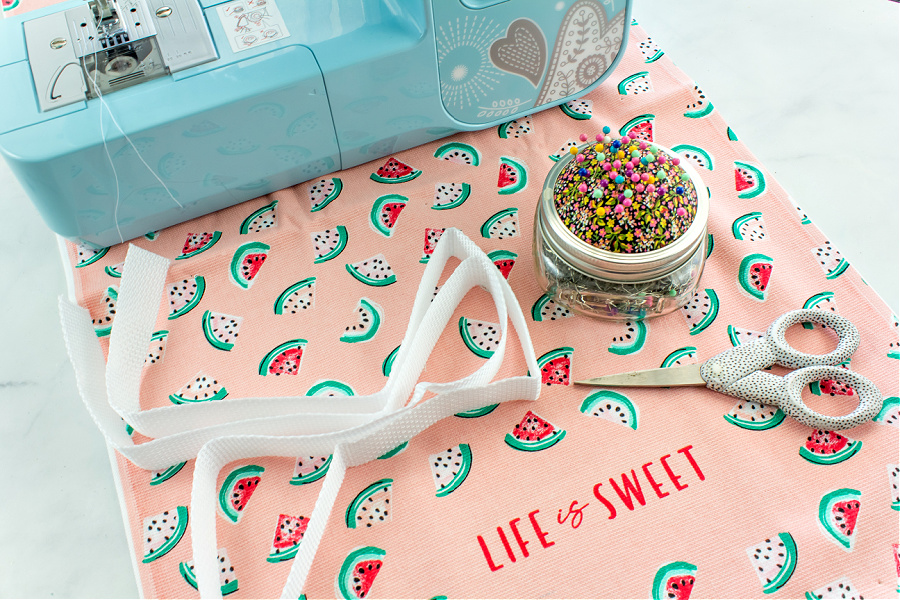 Instructions
As I mentioned above, if you have an image on your tea towel that you want to remain upright, then you will need to cut your tea towel in half.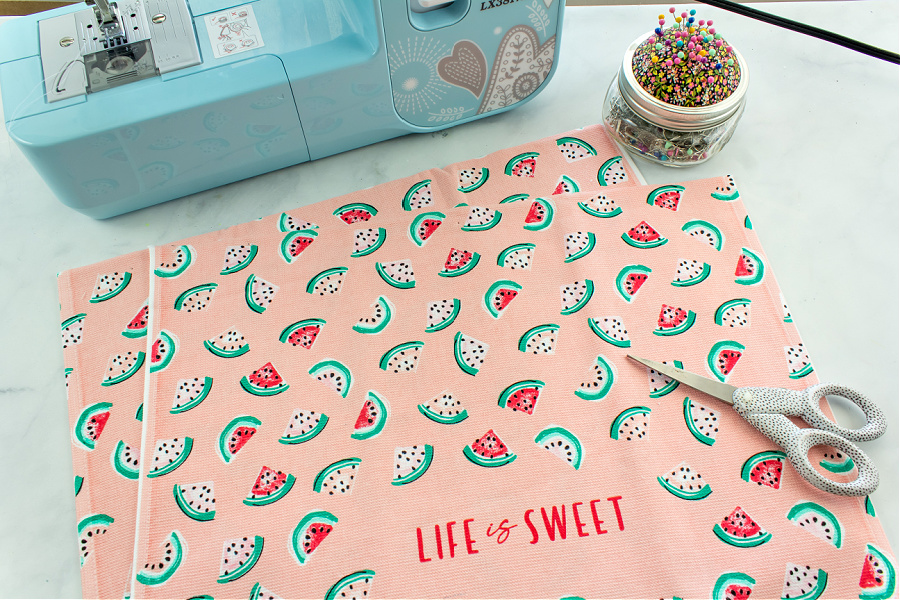 Fold the top of the bag over twice (to prevent fraying) iron it into place, and then pin it.
Cut your strapping in half so you have 1 yard per handle. Measure where you want to place them and pin them into place. Sew straight across the hem and the strapping, and then sew an X box at the bottom of the strapping for reinforcement.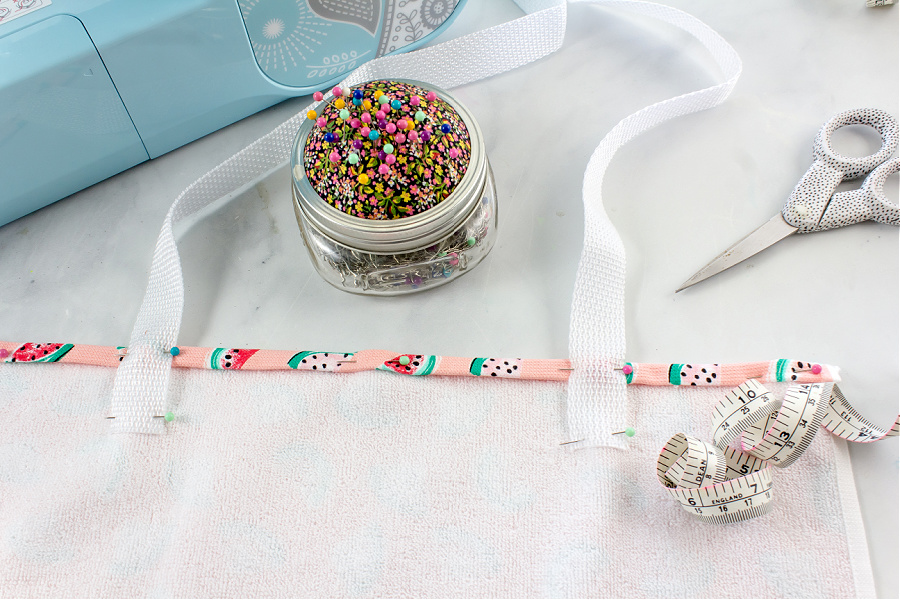 Repeat on the other side of the tea towel to add a handle to that too.
Place the tea towels on top of each other with the right sides out. Pin the sides and bottom and sew them together.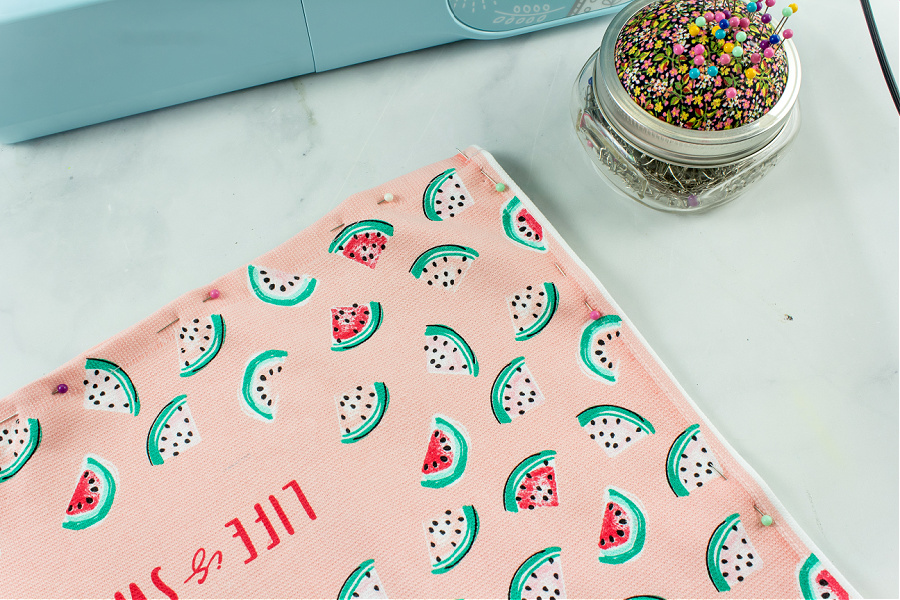 Now, turn the bag inside out making sure to push the bottom corners out as much as you can. Sew the same seams again. This creates a neater seam line on the inside of the bag.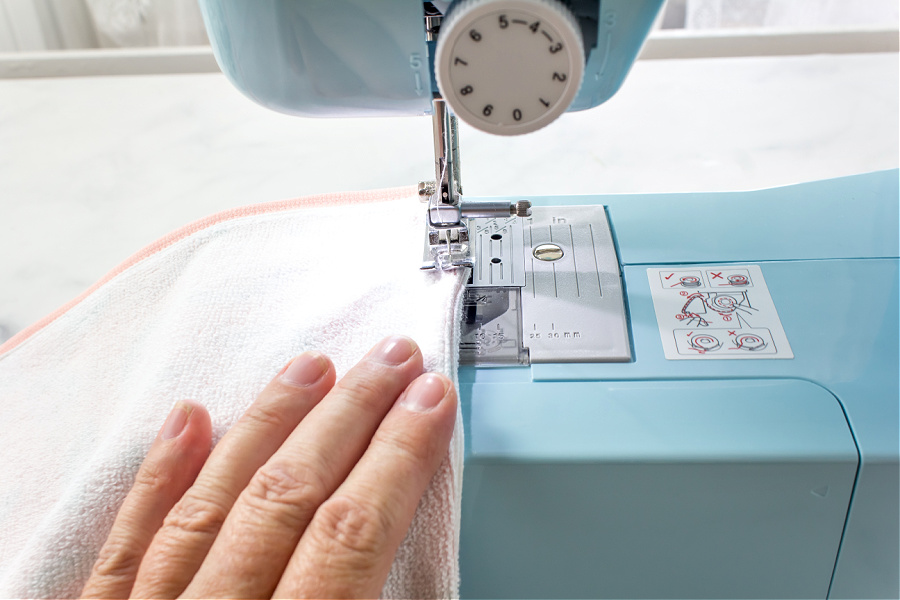 Turn your bag right-side out again and you have a pretty summer tote bag.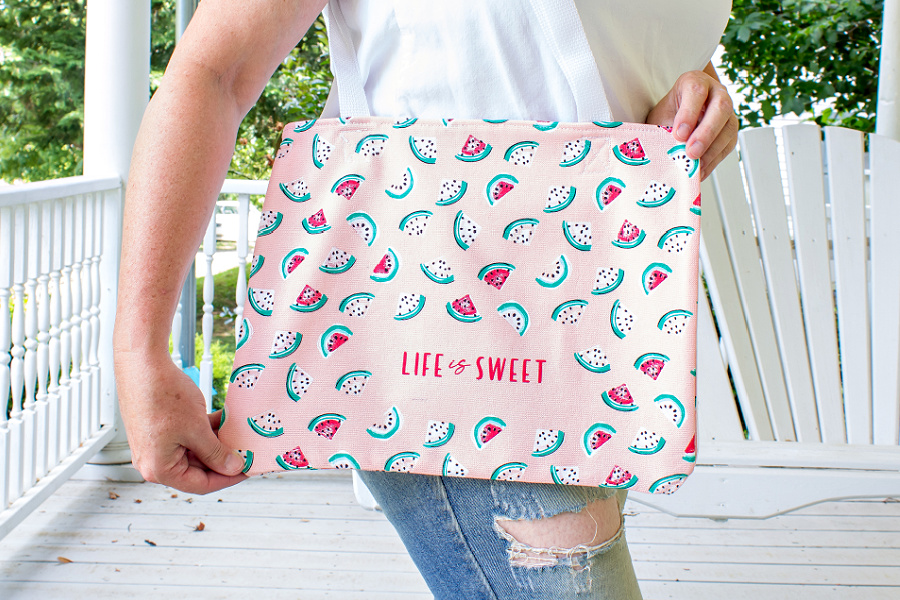 Please Pin Post For Later: