I have always LOVED Valentine's Day. I think it's so fun to have a day dedicated to all things love! There is always someone to love in your life- family, friends, spouse, fur baby, etc.! I really want my kids to learn to love everyone around them. We take Valentine's Day very seriously in our house. We love making Valentine's Day cards and crafts. These 9 Valentine paper crafts are perfect to do with your kids leading up to the 14th of February. Check out more recipes and DIYs in our 9 NOW Idea Series.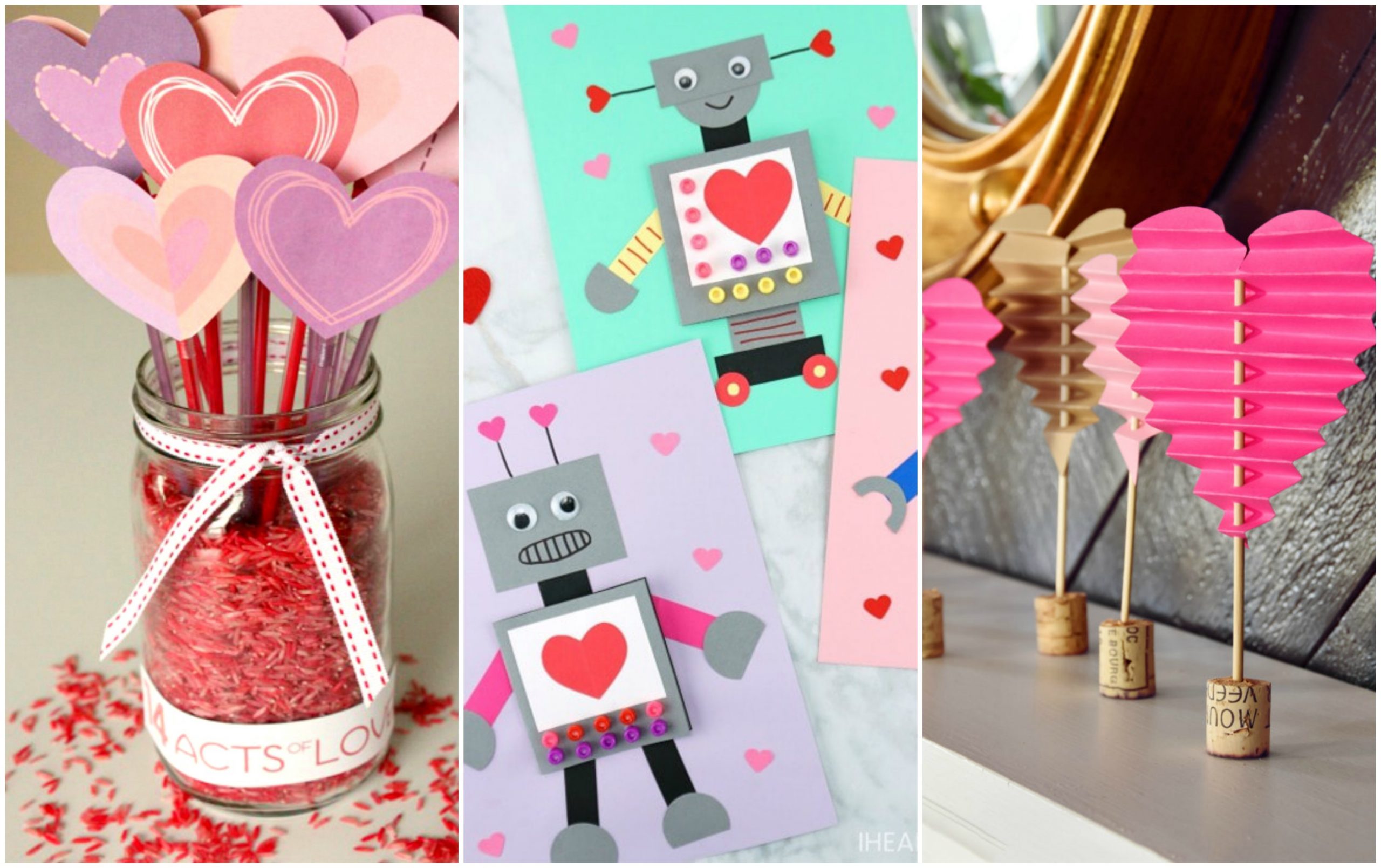 9 DIY Valentine Paper Crafts
1. Valentine's Day Countdown: Participate in a 14 acts of love activity leading up to Valentines Day! This is so much fun to do as a family. Such a fun way to love and serve people in your community!
2. Paper Plate Valentine's Day Heart Wreath: Print out the heart template and make this super cute paper heart wreath. Hang it somewhere in your home for Valentine's Day! (via The Resourceful Mama)
3. Little Love Birds: Grab some paper plates, construction paper, and some googly eyes to make these sweet little love birds. Too darling!! Your kiddos will love this project. (via Mas & Pas)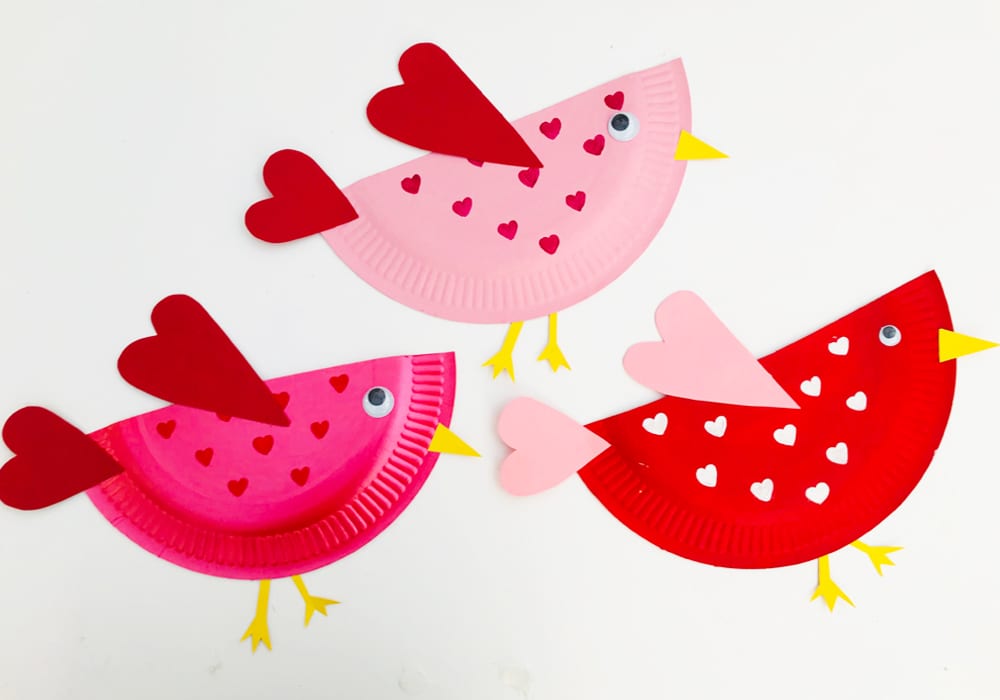 4. DIY Folded Paper Hearts: These folded paper hearts would look so gorgeous sitting on a mantel or bookshelf. The perfect Valentine's Day decor. Aren't these so pretty? I love the look of them. (via Design Fixation)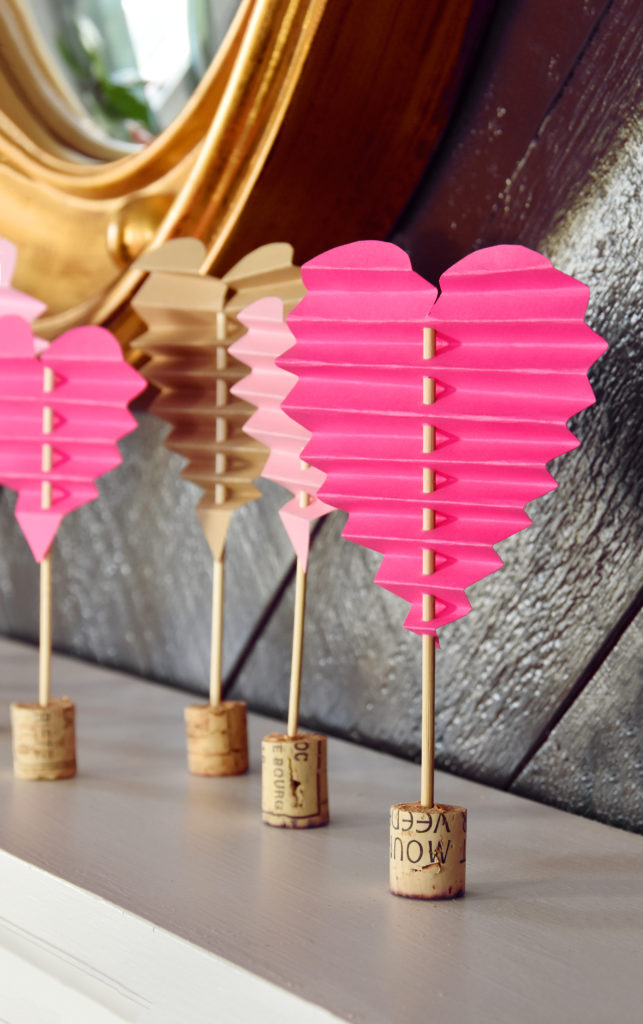 More DIY Valentine Paper Crafts
5. Paper Plate Llama Craft: I am a sucker for any llama themed craft! I love this paper plate llama craft for Valentine's Day. These would make great Valentine's for your kids to bring for their classmates. (via Kids Craft Room)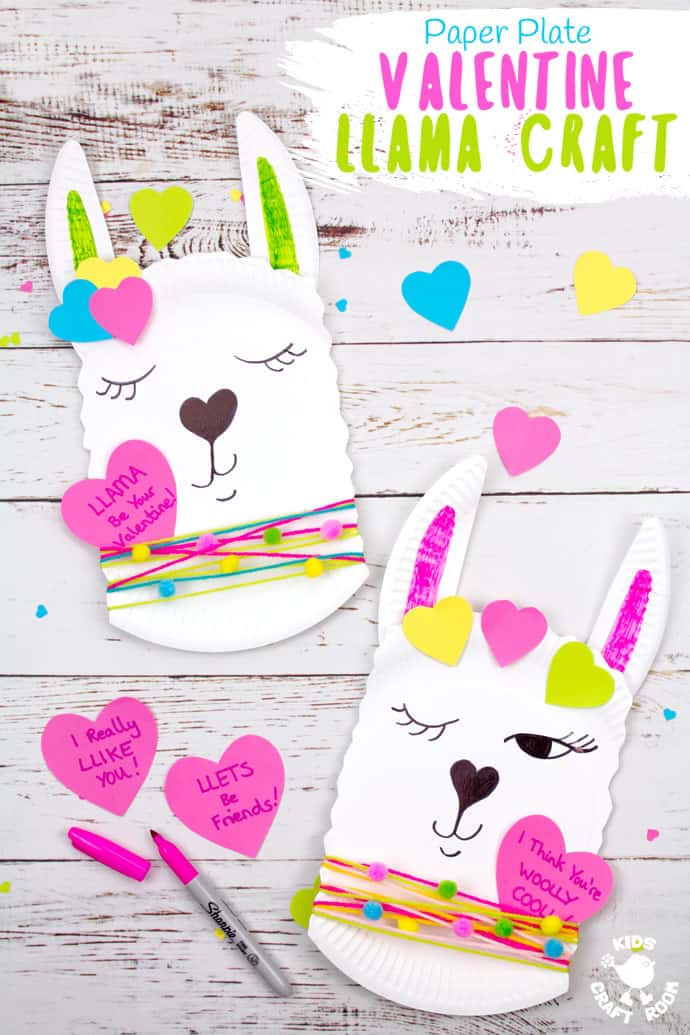 6. Bee Mine Valentine's Day Craft: Cute buzzing bee craft for your little ones to make! Easy, fun, and quick to do on a slow afternoon at home. (via The Kindergarten Connection)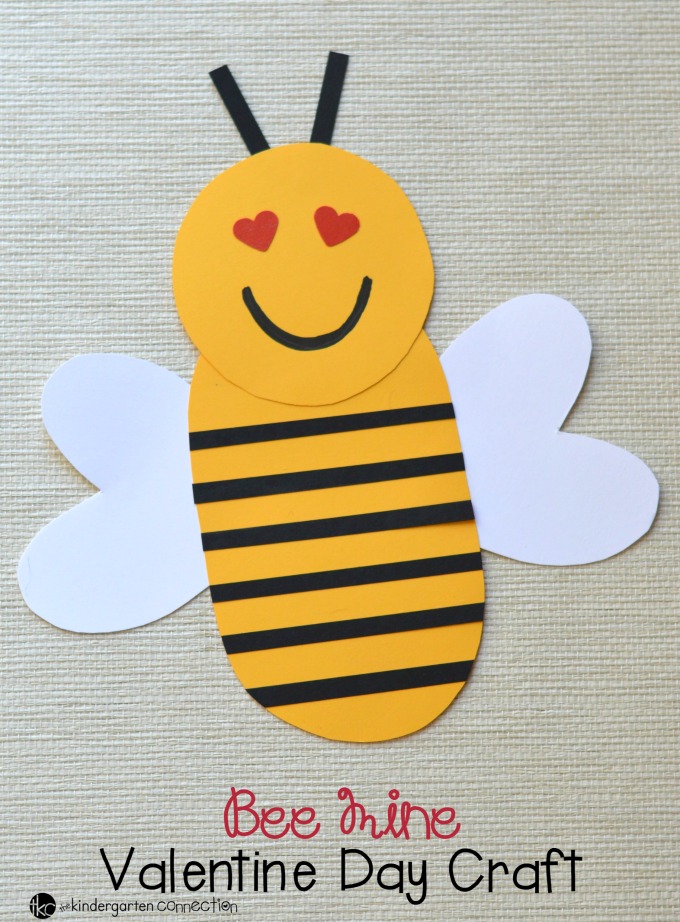 7. Valentine Crowns: These Valentine's Day crowns would be so sweet to wear on Valentine's Day or for a Valentine's Day themed dinner with family and friends. I love this simple craft. (via What Can We Do With Paper And Glue)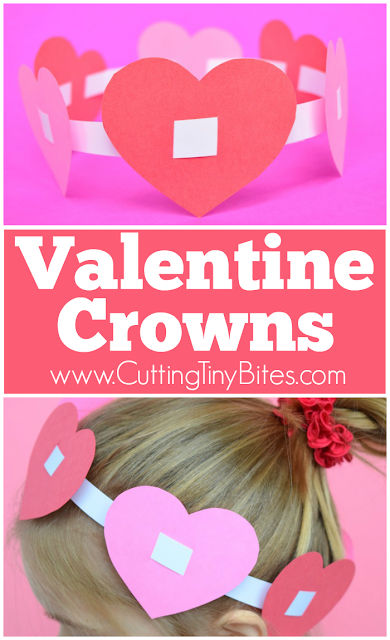 8. Robot Valentine Craft: Make this robot Valentine craft with your kids to give to their grandparents, teacher, friend, etc.! Such a simple craft that your kids will love doing. (via I Heart Crafty Things)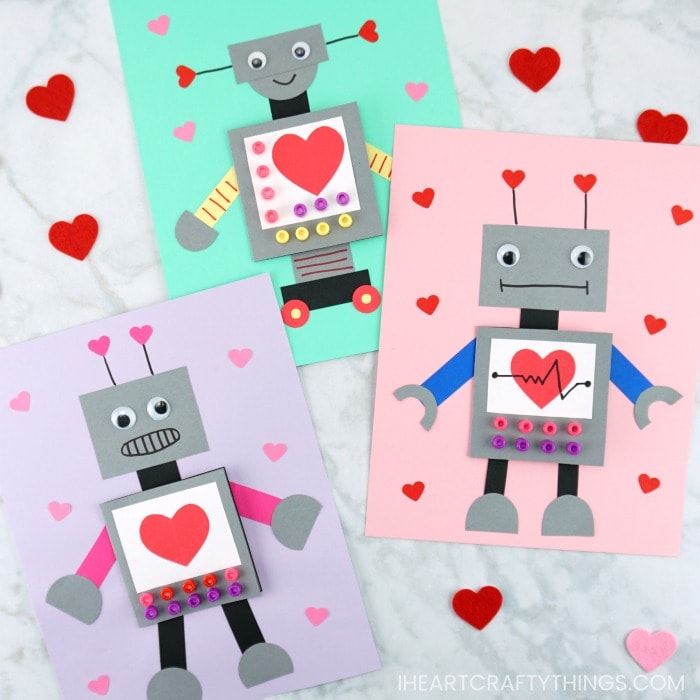 9. 3D Heart Card: Bright and colorful 3D heart cards for Valentine's Day. How fun are these?? Add a personal note on them and give them to loved ones. (via Easy Peasy and Fun)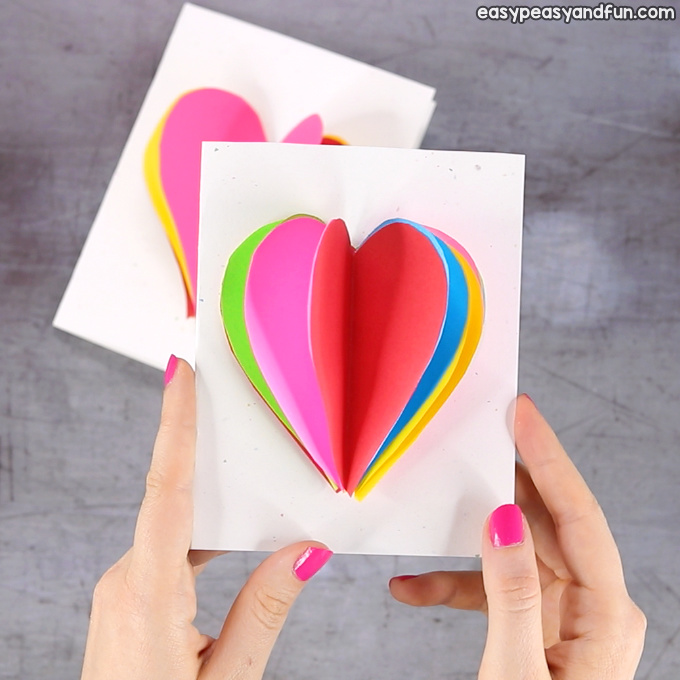 Happy Valentine's Day!