It seems like gift-giving season is upon us with Mother's Day, Father's Day, wedding and baby showers, graduation…that's a lot of presents to wrap! I love the presentation of a gift–that's half the fun for me. I've noticed a trend in big, scrappy bows lately, and they're the perfect scrap-busters for people like me who love to save every little piece of paper and ribbon!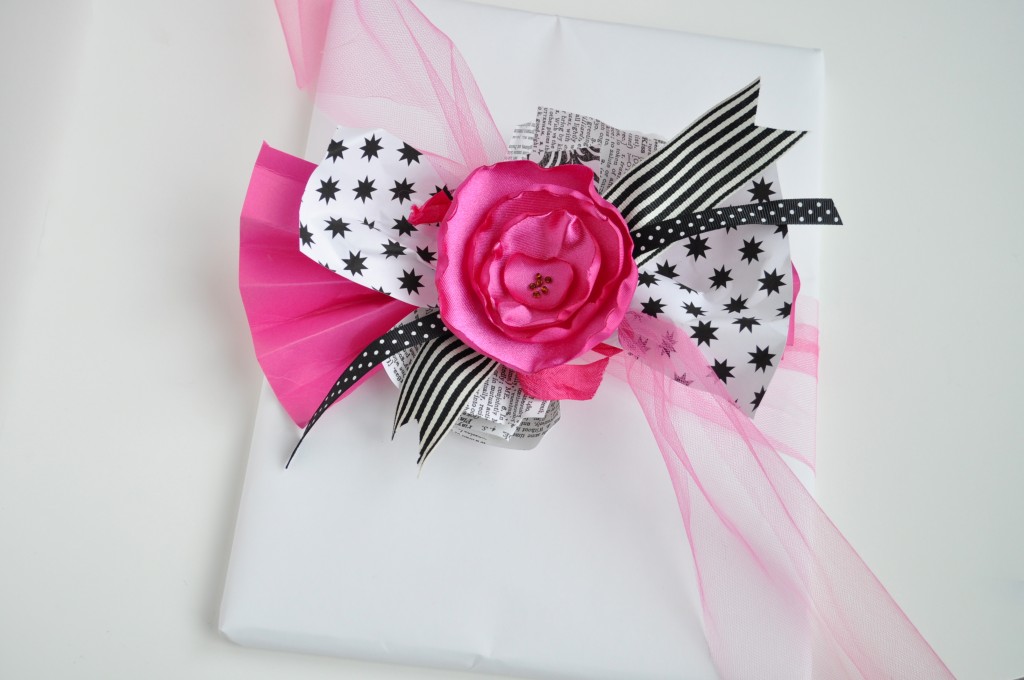 Easy Scrap Gift Bows
Supplies for Easy Scrap Gift Bows:
Gather scraps of patterned paper
newspaper or used wrapping paper
tulle
ribbon
ric rac
string
buttons
flowers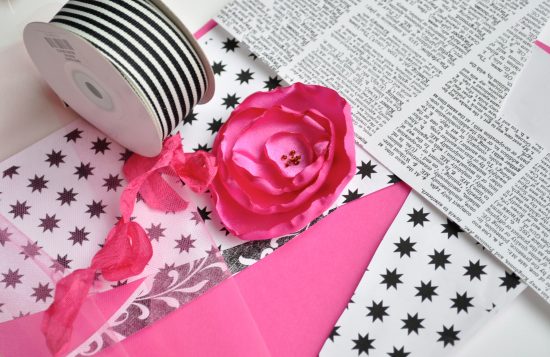 Instructions:
1. Wrap your gift. I like to use a kraft or white wrapping paper so my bow will really stand out (and I don't have to worry about it clashing with the wrapping paper!).
2. Scrunch paper(s) in the middle so it resembles a bow. Sometimes I like to fold my paper like a fan for added dimension. Layer scrunched "bows" of different sizes. Tie them in the middle with a piece of ribbon.
3. Layer a few more pieces of ribbon in the middle of the bow and tie on with same ribbon.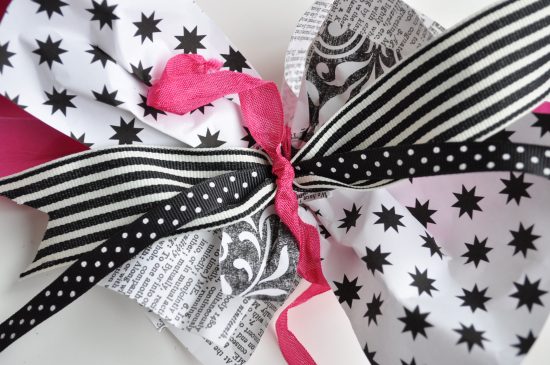 4. Wrap a long piece of ribbon or tulle around the gift. Lay your bow in the middle and tie ends of long ribbon around to secure. Finish with a bow, or secure a flower or button in the center. Voila!