I'm excited to have Vanessa from I Never Grew Up here today as my guest. She's sharing some great tips on throwing an Eco-Friendly party, reusing your decor to help the environment.
Our little family is still pretty new so we are discovering our own traditions and ways to make yearly celebrations special. Every day we try to teach our children about being eco-friendly and reducing their carbon footprint. Celebrations are no exception! There are many little and big ways you can help the environment during your celebrations throughout the year.
Eco-Friendly Celebrating

Decorations ~ Create or buy decorations you can use throughout the years. Certainly a teenager wouldn't appreciate the same decorations as a three-year-old but you have at least four or five years where you can get a lot of use out of "safe" decorations. Examples are fabric banners in place of paper streamers, a decorative wreath instead of a large bouquet of balloons and a birthday crown that can be adjusted to fit your child as she grows. When you use the same decorations every year it will become special rather than boring and something your children will remember their whole lives. Your kids will feel good they're helping the earth by not wasting tons of paper products. You would also be amazed at what you can do with the things you already have in your home just be rearranging and adding things from nature.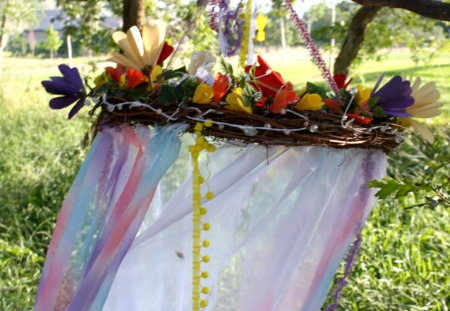 Food Packaging ~ Think outside the box. Pour your party drinks in canning jars that can be reused every year. Buy a set of colored plastic plates that are saved just for special celebrations every year. Wrap picnic items in handkerchiefs, fabric squares or cloth napkins that can double as cloths for cleanup. Use woven baskets to transport or display your food. It may take a bit of extra planning and a few minutes more of cleanup but the money you save and the less trash you'll have is well worth the trouble!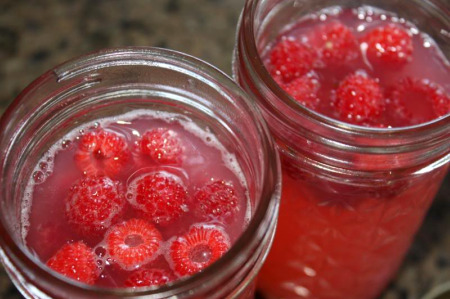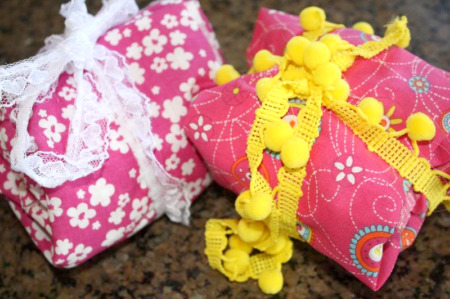 Less is More ~ Huge parties are often more work than they're worth! With a little creativity you'll be surprised what can entertain kids for a couple of hours! Have a fun nature scavenger hunt, let the kids come over and make mud pies, throw a big bubble party or make play dough sculptures together. Having a fun yet special birthday party does not mean spending hundreds of dollars on blowup castles, cotton candy machines or paying for the whole neighborhood to go to the local activity center.
Presents ~ For a couple years our yearly celebrations were feeling a bit empty. We were spending tons of money on unneeded toys for our girls thinking a huge room of presents meant a good birthday or Christmas. Last year Design Mom wrote an article about the Three-Present Rule and it was exactly what we needed to hear. We have not looked back! Choosing just three presents for our girls means we put a lot more thought into each gift and allows us to buy better quality presents. We make a big effort to buy from local vendors, Etsy owners, mom-owned businesses at CreatedbyMom.com and toys from all-natural, eco-friendly companies.
Here's a few links to make your own reusable celebration items:
Happy Celebrating!
Thanks, Vanessa. These are fabulous ideas, I need to get crafting. For more fun projects for your family, check out I Never Grew Up.