Need a fun project for Thanksgiving? These adorable little turkey napkin rings are made using your child's fingerprints! Personalize each one and they'll double as place cards too. These will look adorable on your holiday table!
Supplies you will need:
Card stock
Acrylic paints in fall colors plus black and white
Small paintbrush
Toothpick
Scissors
Glue stick
White paint pen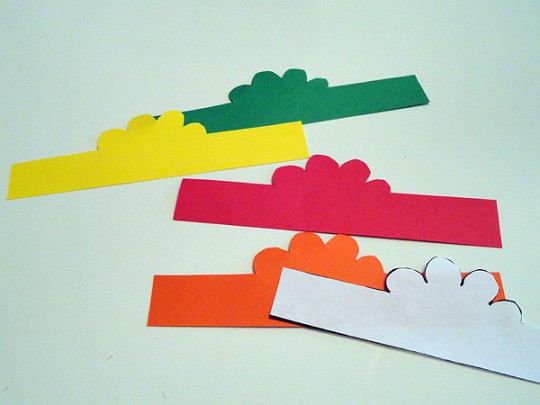 First you'll need to print out the pattern. Use the pattern to cut out your templates from card stock.
Kids will dip their fingers in acrylic paint and press them onto the feather areas on the template. Alternate colors as you go. Have kids use their thumb or forefinger to make the body and head with brown paint. Set aside to dry.
When dry, use the handle end of a paintbrush to add white eyes.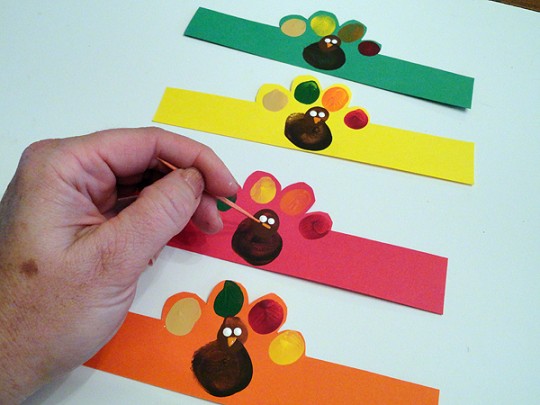 Use a toothpick dipped in orange paint to add the beaks.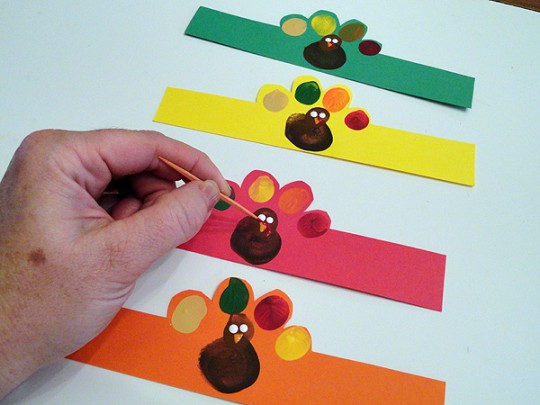 Dip the toothpick in red paint to add the gobblers. Let everything dry.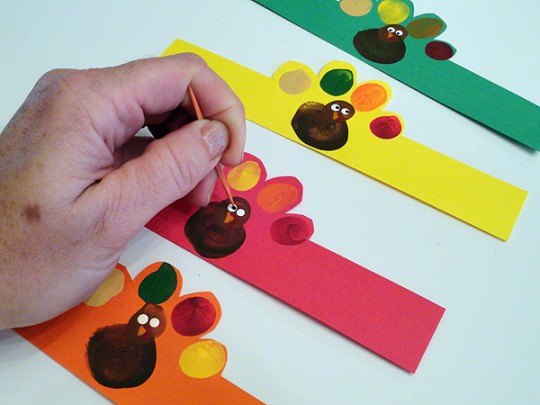 After the white eyes have dried completely, use toothpick to dot black onto the eyes.
Use white paint pen to write your guests' names on the turkey's body.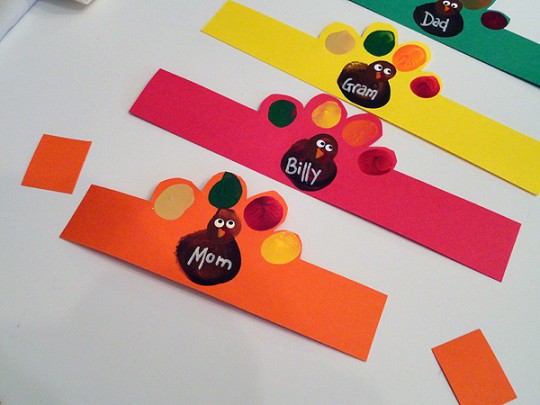 Trim the ends of the napkin ring depending on the size of your napkins. Coil the card stock into a ring and use a glue stick to hold together. Roll up the napkin and insert into napkin ring.