It's official – Christmas is just 20 days away, which means holiday crafting is in full swing! We made felt stitched ornaments, used beads  and even made a sparkly Tissue Paper Tree Ornament. We are exploring Aluminium foil / Tin foil to make our ornaments this week.
These foil Christmas tree ornaments are easy for kids of all ages to make, Simple, inexpensive and very colourful, these ornaments will catch everyone's eye.
Easy Tin Foil Christmas Tree Ornaments
Supplies:
Foil
Cardboard
Sharpies
Pipe cleaner
Hole punch
Scissors
Craft bells
Instructions: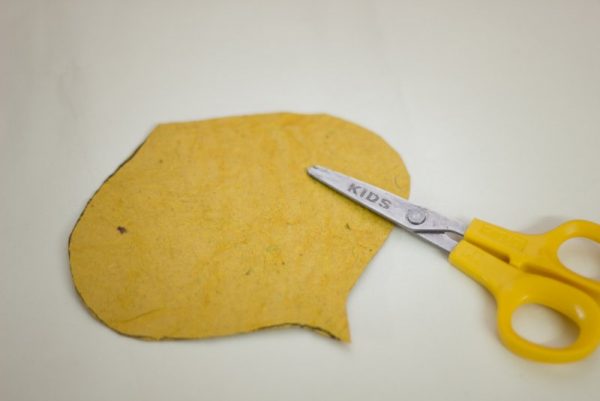 We cut cardboard into basic ornament shapes. Stars, Circles & pretty elongated shapes. I used a thick cardstock so that my daughter could cut them easily. Cardboard was a little thick for her to manage to cut on her own.
Next we cut the aluminium foil a size larger than our cut out and wrapped foil around it. Our ornaments were one sided but you could easily wrap it all around so that it is two sided.
Now comes the fun part – use your sharpies to doodle simple designs. Our star ornament looked pretty with simple flowers. Some colours may require two or more coats. Let the colour dry before touching the foil.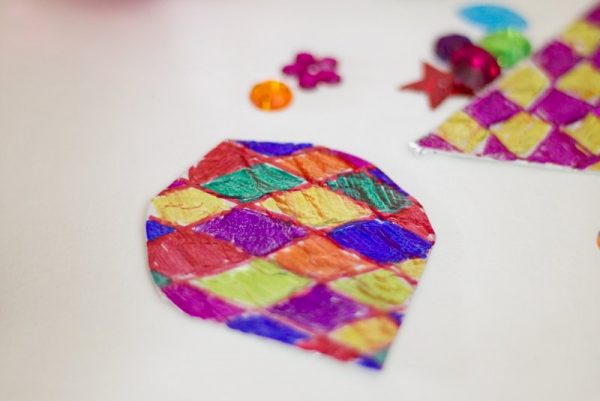 We drew diagonals on one of the ornaments. Each diamond shape is filled with a different colour. Doesn't that look  festive?
My daughter made this triangle ornament. Once the colours dry, use a hole punch at the top & bottom of the ornament.  Weave a sparkly pipe cleaner through the top hole. You can use this to hang the ornament. We hung a small metal bell at the bottom.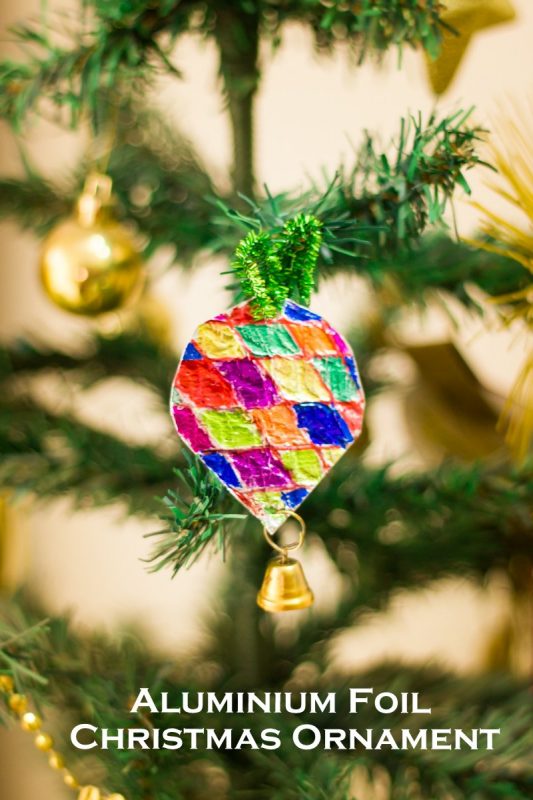 Well, these are definitely some  of the designs that you could make. Kids will have fun making these easy Christmas tree ornaments, and you might too. I have to admit, I got a little caught up in the excitement and made several myself.
If you liked this post, you will love our Christmas posts.  Be sure to check out other simple ornaments for kids to make right here, on our Pinterest  Boards!