As strawberries are right at their peak this summer, I thought I'd share 9 NOW Ideas for yummy recipes we've been making over the years. Because aren't strawberries everyone's favorite fruit?
9 NOW Fresh Strawberry Summer Recipes
1. Strawberry Lemonade: there's one thing I know for sure: a summer barbecue just wouldn't be complete without a cold glass of strawberry lemonade.
2. Pop Up Pancakes Topped with Strawberry: top your pop up pancakes with fresh strawberries!
3. Strawberry Fruit Leather: this is a great way to preserve your fruit for longer than the summer, yum!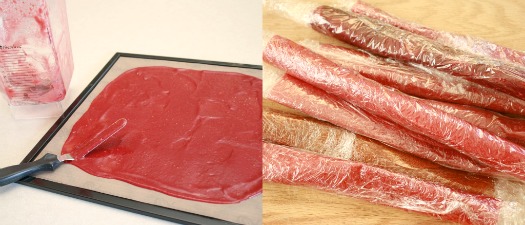 4. Strawberry Rhubarb Pie: this is a perfect combination for a delicious dessert, a little tart and very sweet.
5. Strawberry Ice Cream: We're baking a homemade graham cracker crust and topping it with a homemade strawberry ice cream… Bam! Just like that, summer is here!
More Strawberry Summer Recipes
6. Strawberry Freezer Jam: how-to for making freezer jam. It's so easy and super delicious, you will never buy store jam again!
7. Strawberry Fruit Yogurt Salad: this is one of my favorite combinations when it comes to fruit salads, along with a delicious honey orange glaze!
8. Strawberry Shortcake Trifles: Not only are these festive and fun for a red celebration, they are delish to boot!
9. Strawberry Lemonade Ice Tea:  I love iced tea and strawberry lemonade, so I decided to create an Arnold Palmer style drink with some strawberry syrup for extra flavor and some seltzer water to make the drink extra light and refreshing.
Pin these Strawberry Summer Recipes for later: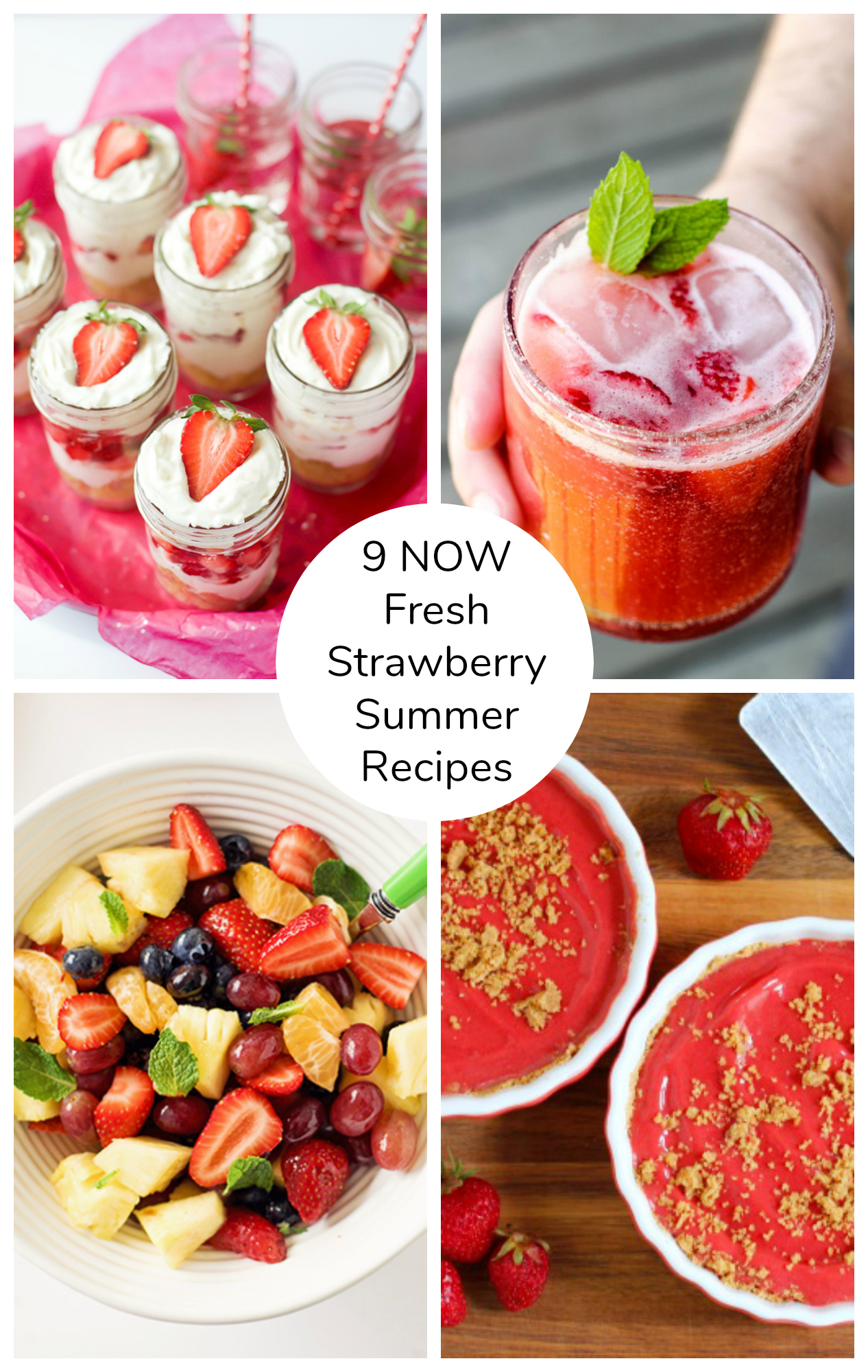 Other yummy strawberry recipes we love:
What are you making with your strawberries?
*Originally posted 5/20/2009