We're headed on an unstoppable family adventure and exploring the world of geocaching with help from Ford Explorer. Have you ever been out treasure hunting like this before? I've posted about geocaching with my kids before, walking around our neighborhood finding spots. This time we'll be driving to different destinations around Seattle to take on a geocaching adventure!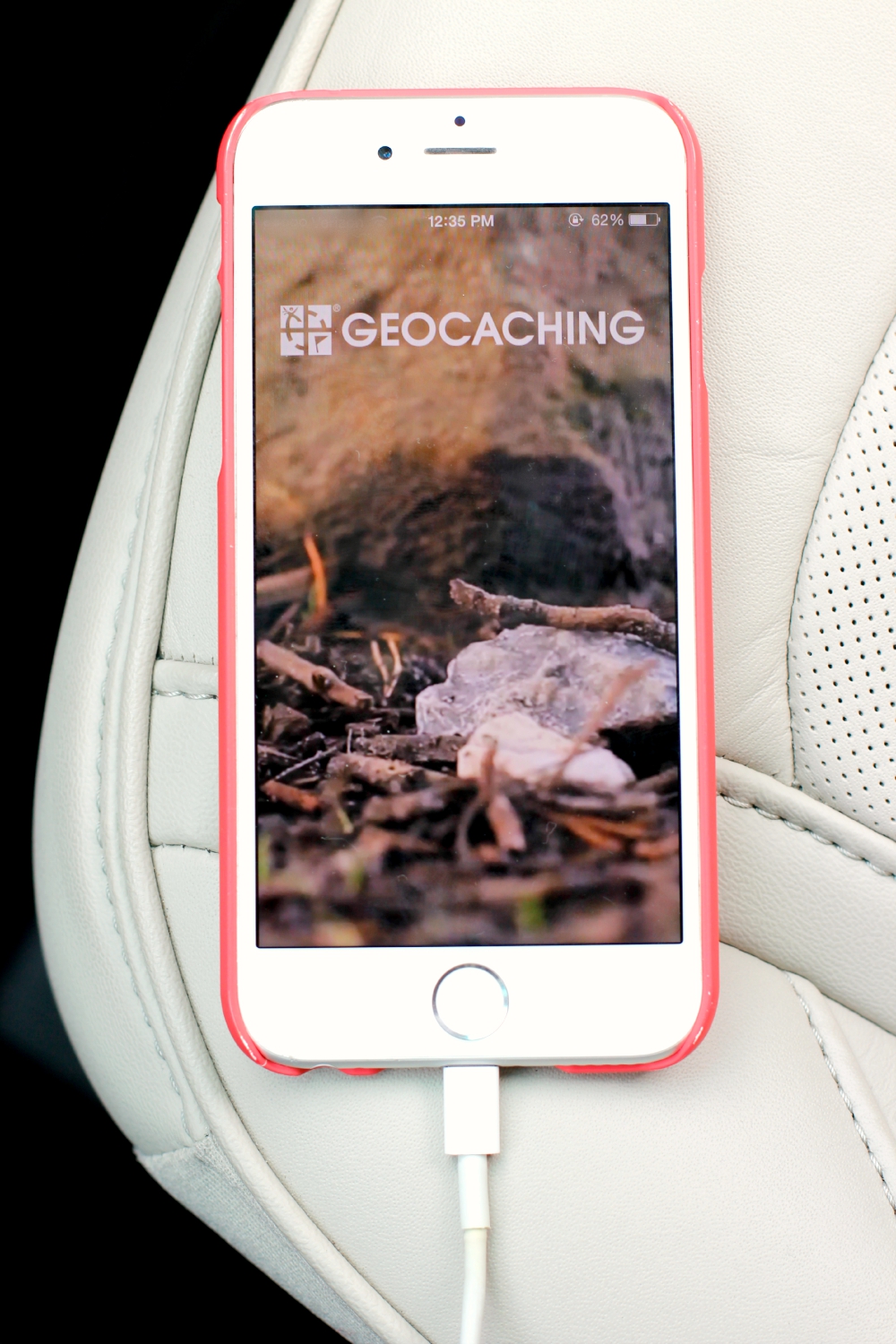 With Ford we had an Unstoppable Family Adventure! We're test-driving a Ford Explorer for our geocaching trip, driving all over for a little family-friendly treasure hunting. It's been a blast, testing out the new 2016 Ford Explorer (link). It has everything a family could want: electronic outlets and plugs for all our cords, leg room for our almost teenager, heated seats for the front and middle seats, and an amazing dashboard with voice-activated SYNC® technology. It will even help you park the car! Yes, when using their ultrasonic system, there are sensors to make sure you're clear from curbs and cars, keeping you and the family safe. This mama is one happy driver!
Now it's time to get prepped for our geocaching adventure. Here's what we packed:
family back pack
snacks
water bottle
sun block
geocaching trinket bag – see what we added pictured below
download the Geocaching app on your smartphone
Ford Explorer to get you to your destination!
When you're out on a geocaching hunt, you might come across a medium to large cache that is filled with different trinkets. It's known that you can take one of those trinkets if you leave one too. So we've gathered a little bag and filled things the kids collected to donate for a geocaching trade. We found erasers, magnets, trading cards, a yo-yo, toy cars and more.
We are ready for our unstoppable adventure! I'll be sharing our geocache hunting with the help of my darling daughter Lucy. She'll be the one in charge, taking photos, and writing the blog post. So, be sure to check back for how it all went and how you can plan your next family adventure!
This content was created in partnership with Ford to help make creativity a part of every drive.