I hear from more and more people the type of gifts they want to receive are experiences! How great is this for the creative world?! Creating and making is all about the experience, the process, and having fun in the making journey! So this year for Mother's day, let's give the gift of creativity to our moms and grandmas! They deserve it!
You might be asking, what does this mean? Well, I have ideas you can take with you when planning your gifts for Mom. Whether you take a class or host the DIY party yourself, here are 3 ways to gift the gift of creativity for Mother's Day!
1. Develop Your Skills That Take Time
Whether you want to learn to paint, watercolor, or even work on your photography, these are some of those creative processes that takes a little time to perfect. This would be a great way to share an experience, helping to develop these skills. I see Paint and Wine classes around cities or watercolor classes at local galleries, or there are many of online photography classes you can take. Maybe buy a painting easel kit or watercoloring set and gift that to your mom, how about getting a second set for you to join in the journey!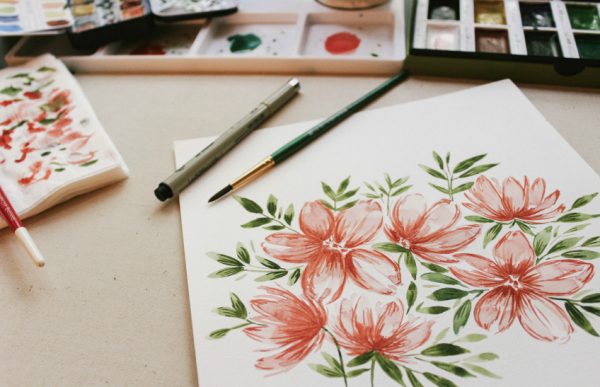 2. Take a DIY Making Class
Crafty classes are popping up all over the place. And not just for painting. You can find all sorts of classes near you for making terrariums, planters, flower arrangements, jewelry making, and even pottery. Buy a class at one of these places near you. Or you could host the party yourself, inviting your mom! Buy all the supplies and set up your station, then host a few people to join the making party – making it a DIY experience!
3. Learn to Bake Something New
I usually learn how to cook and bake all my recipes from my mom! So what will make things interesting for her, is to give her the gift of something new, something she's never made before! How about a class to learn how to make French Macarons, cake decorating, cheese making, or even a sushi class! Something unexpected that Mom might not make on her own. Have fun with it!
What gift giving ideas do you have for Mom? Share in the comments!
Here are a few links to places that offer classes around the United States:
Pin this post for later:
Image credit: Brigitte Tohm, Neslihan Gunaydin, Holly Stratton, 
*This post contains affiliate links. Thanks for supporting Make and Takes!