We thought we share a tutorial on how to make a paper corsage.  The benefit to making these is they last much longer than real flowers and you can get creative by using different color cardstock.  These would make fun Mother's Day gifts for all the special ladies in your life.
Supplies for Paper Corsage:
Cardstock leaf (one or two)  We distressed our leaves so they would add texture to the corsage. Just wrinkle them up.
Paper rose–use the Little Birdie Secret tutorial here to make yours
floral wire in green
buttons–we used those to make accents
glue
green floral tape
corsage pin
First, you want to put together each piece of the corsage.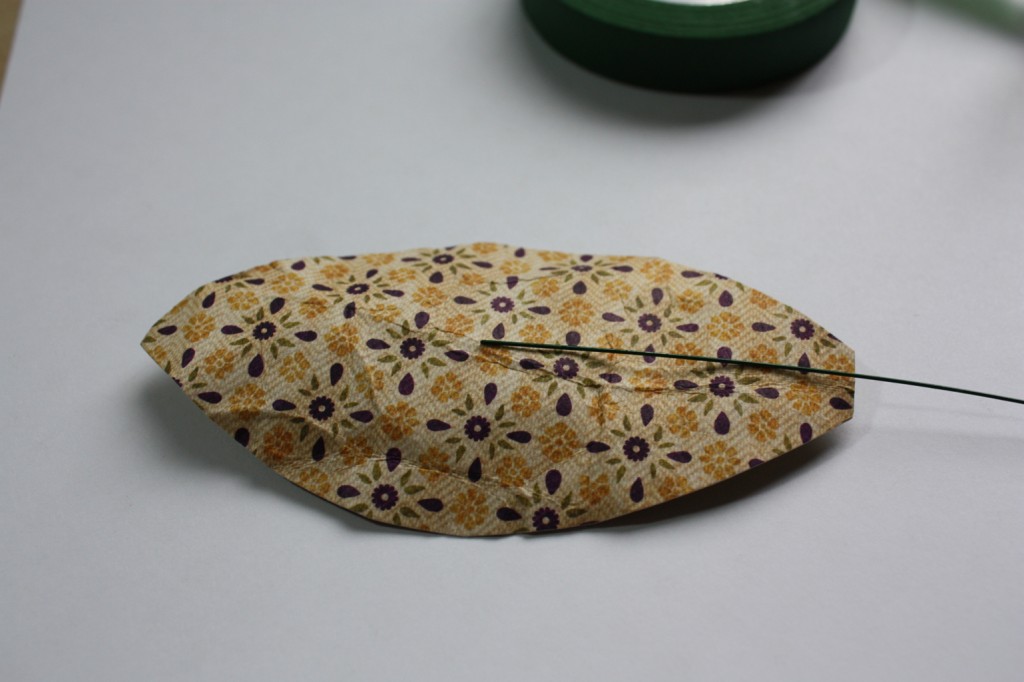 Glue the floral wire to the back of the leaves.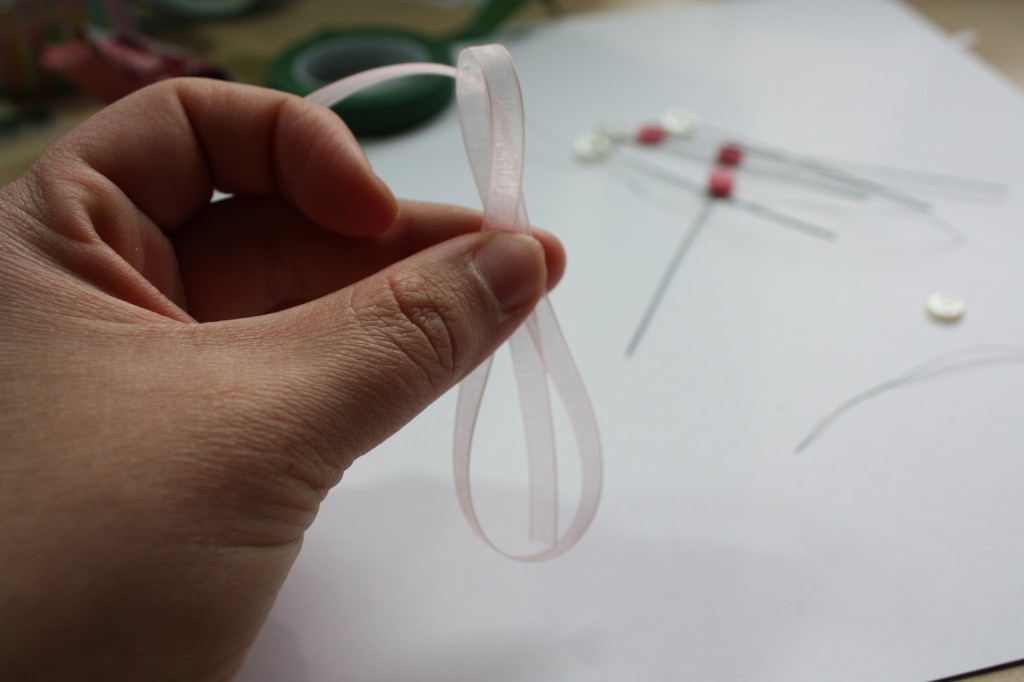 Loop your ribbon in a circle a few times and then use the floral wire to tie it off in the center.
Glue the buttons on to the ends of floral wire. These will be used to accent the rose.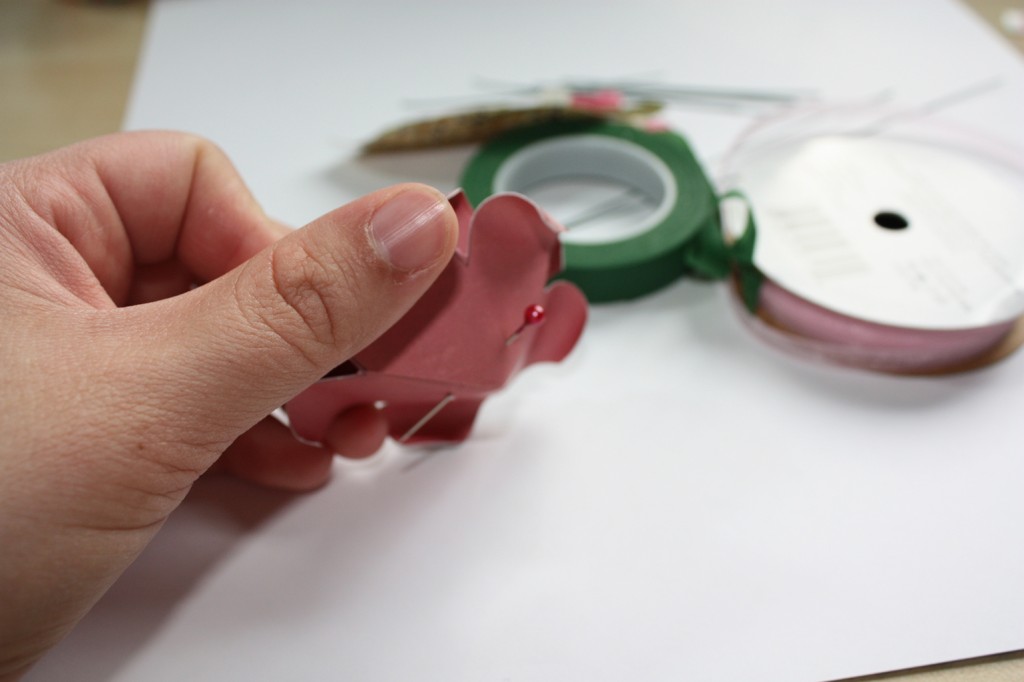 Add floral wire to the flower. I used a pin to punch a hole through the base of the rose. I then threaded the floral wire through the rose to make a stem.
Once all your pieces are made, carefully put them together by placing them next to each other and twisting the wire together to make a thick stem.  Scrunch, move and shape your pieces until you are happy with how the whole corsage looks.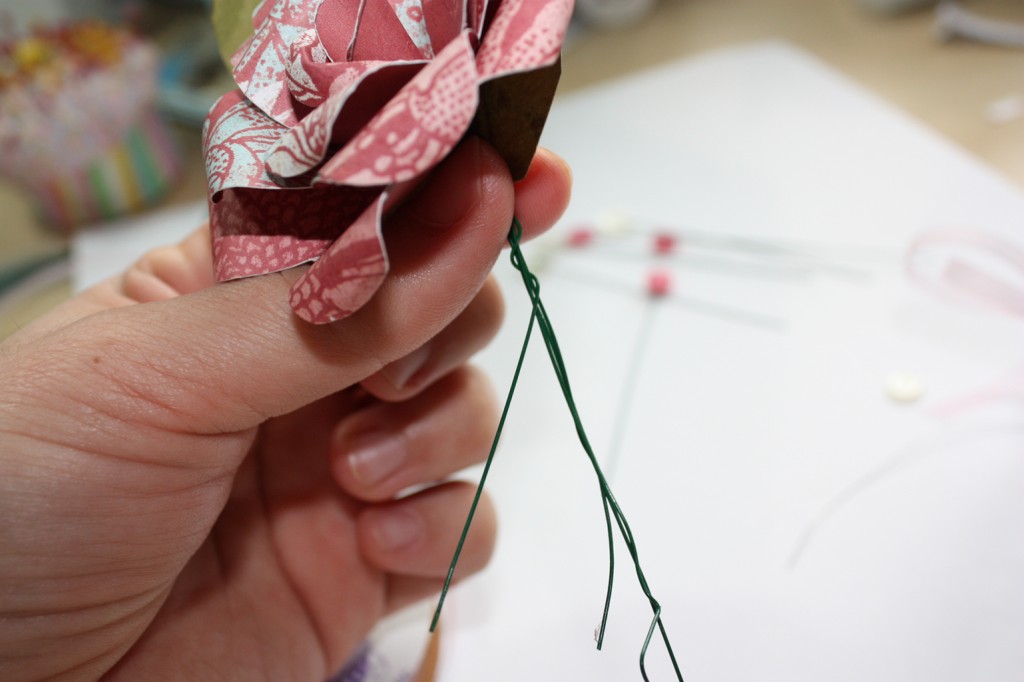 Now, take the floral tape and wrap the main wire stem with it. You will want to carefully pull or stretch the tape as you wrap. Stretching the tape makes the tape sticky and it will adhere better.  Once the whole stem is covered, trim off any access. You can then use a pencil to curl the bottom of the stem so it has a nice finished look to it.
Viola!  You are done and your corsage is ready to be worn.

Little Birdie Secrets is a regular contributor to Make and Takes and was born from the crafting obsession of three friends living in the Pacific Northwest. Our mission is to share the wealth of fun projects and helpful tips we find in books, on the Internet, and sometimes in our own imaginations.  Come visit us at www. littlebirdiesecrets.com.