We've grown regular ol' green grass before, but this Spring we're growing our own wheatgrass for a beautiful bright indoor display. It was very easy to grow, needing only a few supplies. Wheatgrass is known for nutritional benefits, but with this beautiful green color, it's also a perfect Spring decor.
Grow Your Own Wheatgrass
Watch our how-to video showing just how simple it is to grow your own wheatgrass. So perfect for spring!

Supplies for Growing Wheatgrass:
hard red winter wheat (found in most health food stores)
container
potting soil
water
Containers:
I chose a few different containers, as I'm going to test them all out to see which one works best. I've got an egg carton, terra cotta pots, floral vase, Easter bowls, silver tray, and our Easter bunny bucket.
Soil:
Fill your containers with potting soil. Leave an inch or so of space for the grass and roots to grow.
Seeds:
I soaked my seeds in water for a couple of hours. Then spread a layer of seeds on top of the soil in each container. Spread them full and even.
Water:
Give your containers a good soak, but be careful not to let your seeds move around. Pour your water in slowly. For the first 2 days, they need constant water to help the seeds germinate. Once the seeds show a white tail, keep them watered, but no need to soak.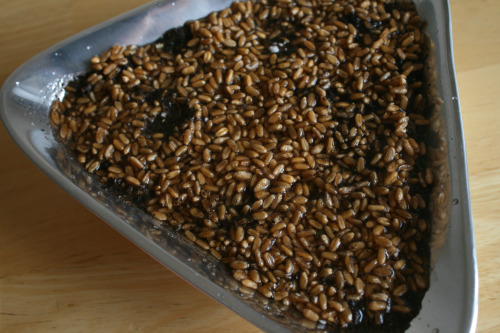 Grow:
Set them in an undisturbed area, I just grew my wheatgrass on my kitchen counter where no little hands could reach. Then watch it grow! Here's what it looked like in only 4 days.
The Results:
After only 7 days, here's how well the wheatgrass grew! And it's growing more and more by the minute! Check the Wheatgrass Containers post for full results.
We're having fun displaying our wheatgrass for Spring, giving me hope for warmer weather to come! It's so fun to grow, bringing in some of those beautiful green colors of spring! It's the perfect decor for your home during spring or April holiday!
More Spring DIY Ideas:
20+ Spring Flowers and DIY Vases to Make Gold Mason Jar – we're sharing 20+ amazing ideas for your spring flower displays!
Spring Flower Doormat Kid-Made Project – use this amazing DIY airbrush tool to help you create a springtime welcome mat.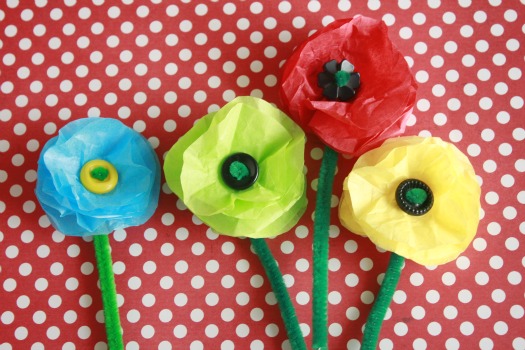 Tissue Paper Posy Flowers – these sweet tissue paper flowers are fun to make and display around the house for spring.