Blogging has been one wild ride! Amazing to think I've been blogging since 2007, I've loved every minute of it! There's been so many stories to share, crafts to make, and sweet treats to be eaten. A big giant THANK YOU to all of you amazing readers for tuning in! But now it's your turn. It's time to start your own blog. I'm sure you've thought about it. I know you have something to offer, something you can share! Where to begin? I'm going to show you how to start a blog in 3 easy steps.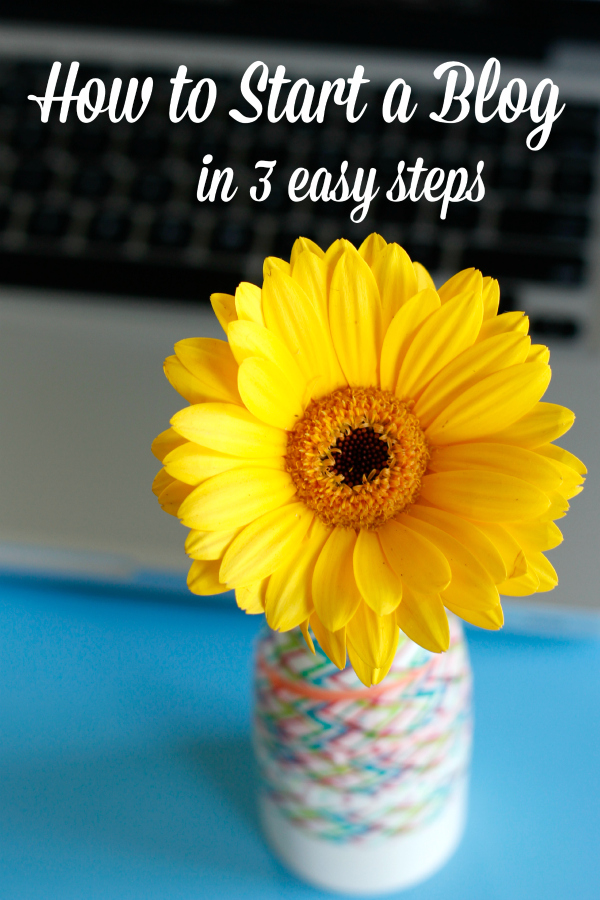 How to Start a Blog in 3 Easy Steps
The easiest way to get started is through the website BlueHost. They are a one-stop-shop for choosing a name, hosting and installing WordPress, and getting up your gorgeous design. Really, it's that simple. You'll be running your own blog in less than 30 minutes! I'm an affiliate with them, so if you sign up, I get a commission. Thanks for supporting!
Here's the breakdown to guide you through how to start a blog:
1. Pick a Name
2. Install WordPress
3. Choose Your Design
1. Pick a Name
This can be the hardest part, choosing your blog's name. Take some time to really think about it. It will be you, your brand, and what you carry with you moving forward. It can be your name, something silly, or an action. In the end, it can be anything you'd like and it doesn't matter what the name is, as long as you LOVE it. People will find you because of what you offer, not necessarily because of the blog name. So get creative or go super simple, just pick it and OWN IT! Test it out on Domain Typer to see if it's available as a website or a version of it. Sorry, makeandtakes is taken :)
Once you have your name picked out, head over to BlueHost and get started. The first screen will ask what plan you want (see below). If you're just starting out, you'll want the starter package. It's the best option to get started, only $3.95 a month, and you can always upgrade later.
It will then prompt you to add your website's name. Or if you already own a domain name, you can transfer it. This is a great option if you've started a blog once upon a time and still have access to the domain. You can transfer it and get it up and running again.
Add your contact info, package information, and billing. Be sure to choose "Domain Whois Privacy" in the package settings as it shields your personal address and phone number from the public. You can also add any other domain names here as well. Then you're in! Welcome to the world of blogging!
2. Install WordPress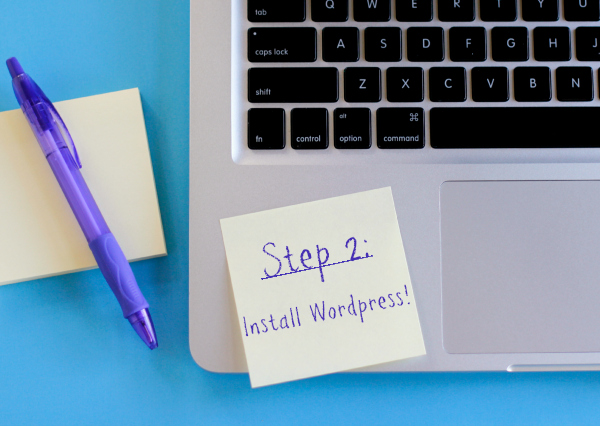 Next up for how to start a blog, getting your fancy new name into a platform. I highly recommend you use WordPress, and so does BlueHost. It's the best way to manage your blog from the back end, you can make it look almost any way you want with different themes, and you better ownership and control.
Login to your Bluehost account and find the Website Builders area. Find and click on the WordPress logo, circled below.
Click on the "Do It Yourself" free option and "Install". Select your domain name (that's your new blog name you chose) and click "check domain". Read the terms and click "Install Now".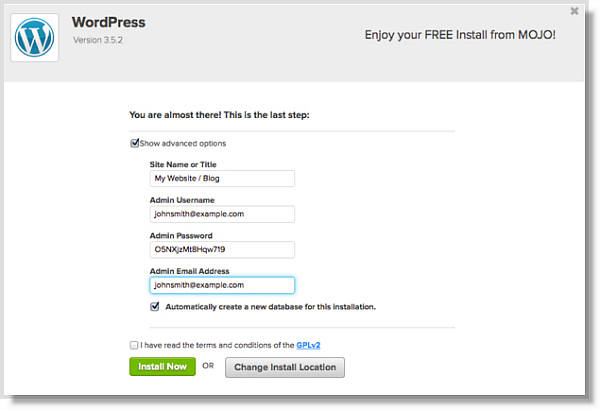 You'll get a message that your "install is complete". Click on the "view credentials" button and you'll see your Admin URL, Username, and Password.
Write these down. You can always change your password later, but this is what you need when you first log in – see below.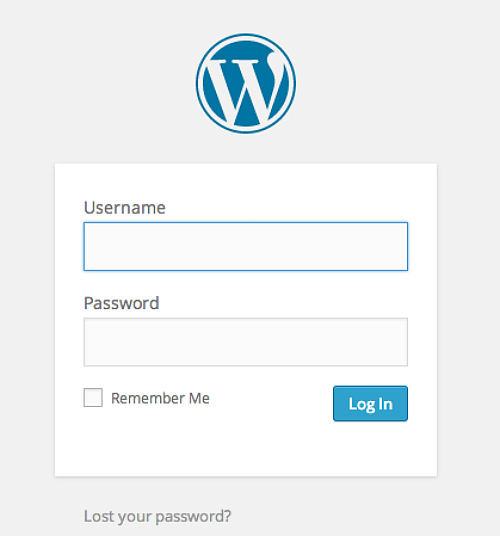 You're about to login in to YOUR BLOG, eeek! Yippee :)
3. Choose Your Design
Now comes the fun part, making it all come together and choosing your design. In this step, you'll choose the theme of your blog and what you've been envisioning is about to come to life. There are lots of different ways to design your website. How will it look? What buttons do you want? Colors schemes?
Start with your blog's theme – this is the basic bone structure of your site. There are quite a few free themes available on WordPress.
Or there are blog themes for purchase. Here are some WordPress Theme Resources:
Choose a theme, and you're ready to go. All you have to do is write your first post, eeeek! Here's mine, "The Story of the Make and Take", sharing a little about what this blog is about and how I got started.
I hope this will help you get started blogging today! Please share your first blog post with me. I'd love to celebrate your success. You can do it! Just go for it, take that leap into the blogging world!
This post contains affiliate links. Thanks for supporting Make and Takes!