With the weather warming up are you ready to start indulging in delicious frozen treats? Have you tried our homemade fudge pops, frozen yogurt fruit dots, or our ice cream sundaes? We have another delicious frozen treat for you too, ice cream cake cupcakes.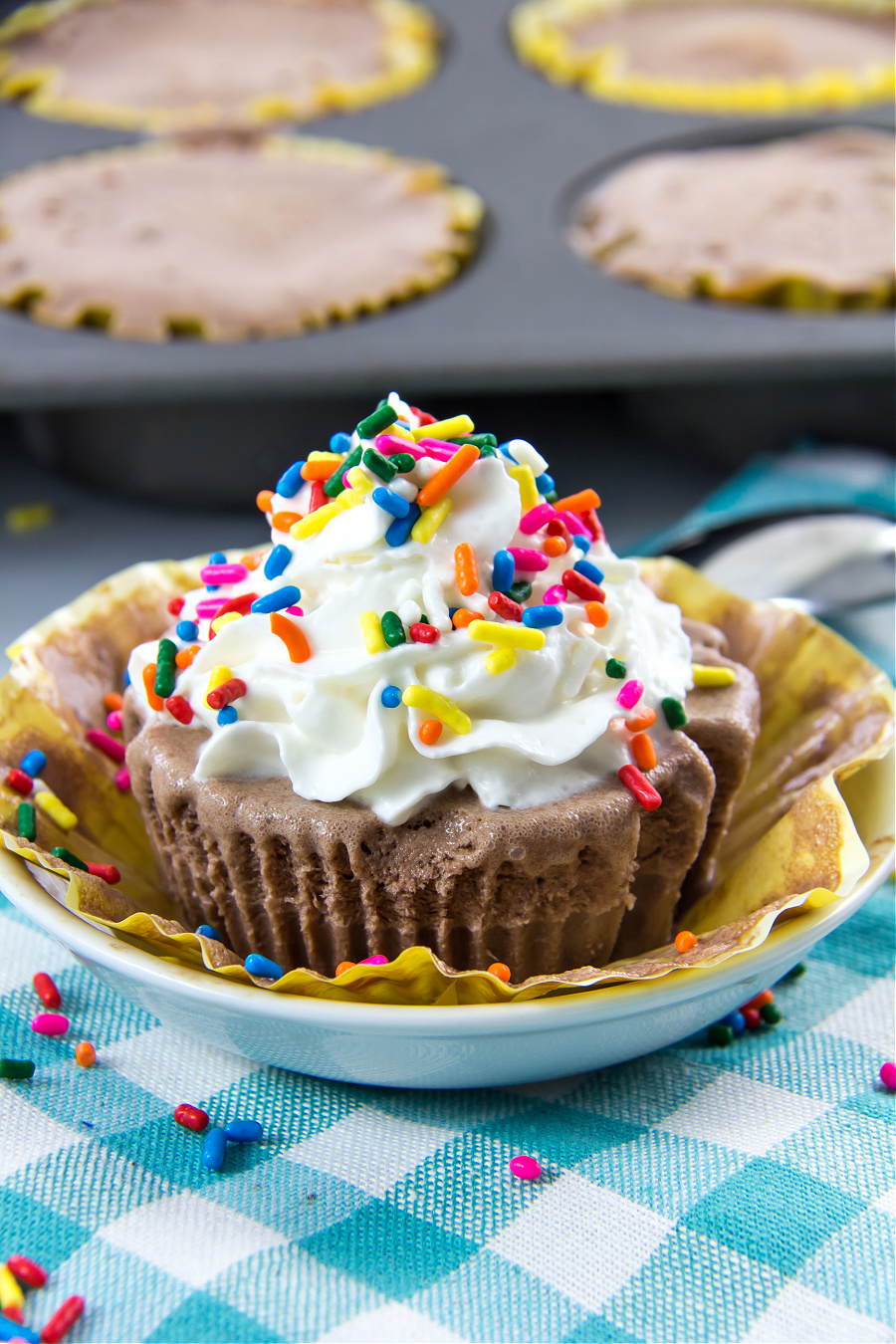 You are going to love our quick and easy ice cream cake cupcakes recipe. They are perfect for summer treats, kids parties, and for after school play dates. The best part is you can make them dairy free and gluten-free too. All you need is your favorite allergy friendly store-bought or homemade cake mix and ice-cream.
Ice cream cake cupcakes
I'm going to share with you what went wrong, what went right, and tips I learned along the way. I made both regular and gluten-free ice cream cake cupcakes and both turned out very differently.
Ingredients
Cake mix – store-bought or homemade
Ice cream
Whipped cream
Toppings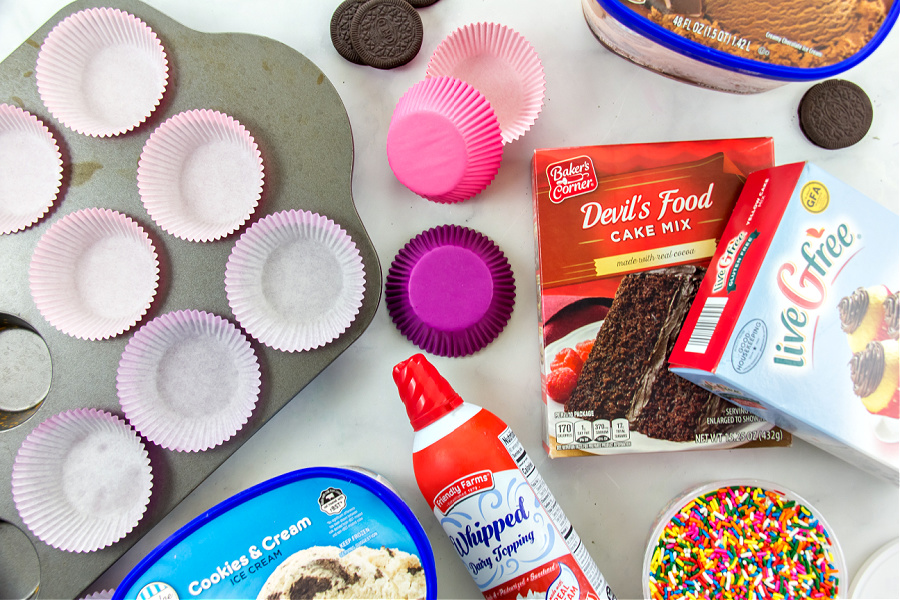 Instructions:
You will need muffin tins with paper cupcake liners inside them.
Make your cake mix according to your favorite recipe, or box instructions. Spoon a small amount into each cupcake liner. I added exactly the same amount of the gluten-free and the regular cake mix to the cupcake liners, until they were 1/4 full, however, the regular cake mix rose a lot more than the gluten-free one. I ended up starting the regular ones over and adding even less of that mix. When the cupcakes are baked you want them to rise to about halfway up the cupcake liner so there's still room to spoon ice cream on top.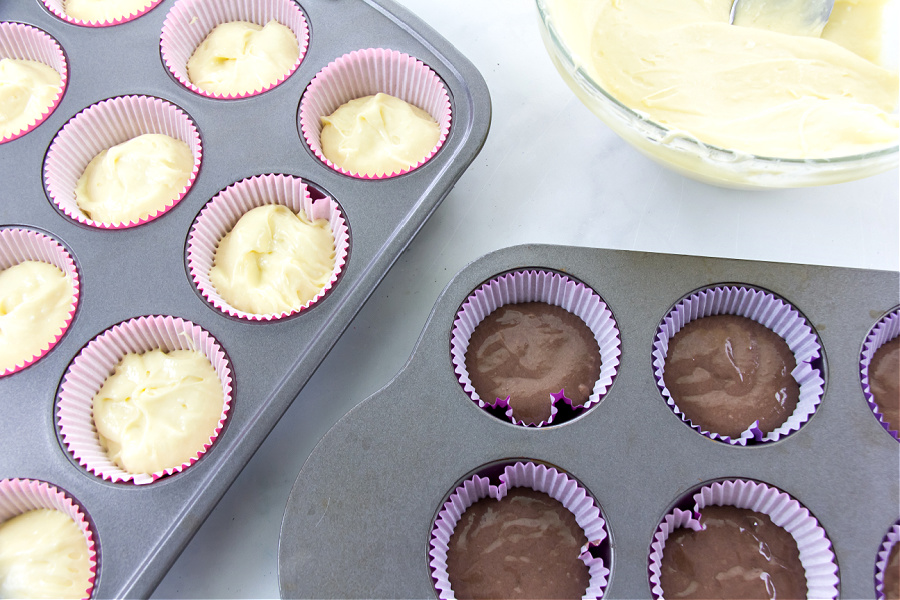 Note: The yellow cake on the left is gluten-free and the chocolate cake on the right is the regular one.
I baked both the gluten-free and regular cupcakes for 10 minutes. This was plenty of time and they were cooked through. Check yours with a toothpick in case you need to pop them back in for a couple of minutes.
Once cooled, leave the cupcakes in the baking pans and top each one with softened ice cream. Cover the pans and put them into the freezer until set. I prefer to leave them overnight, but if you are in a pinch for time, give them at least 2 hours to set.
Before serving, top your ice cream cake cupcakes with whipped cream and toppings. I added sprinkles to the gluten-free version, and crushed Oreo's to the regular ones.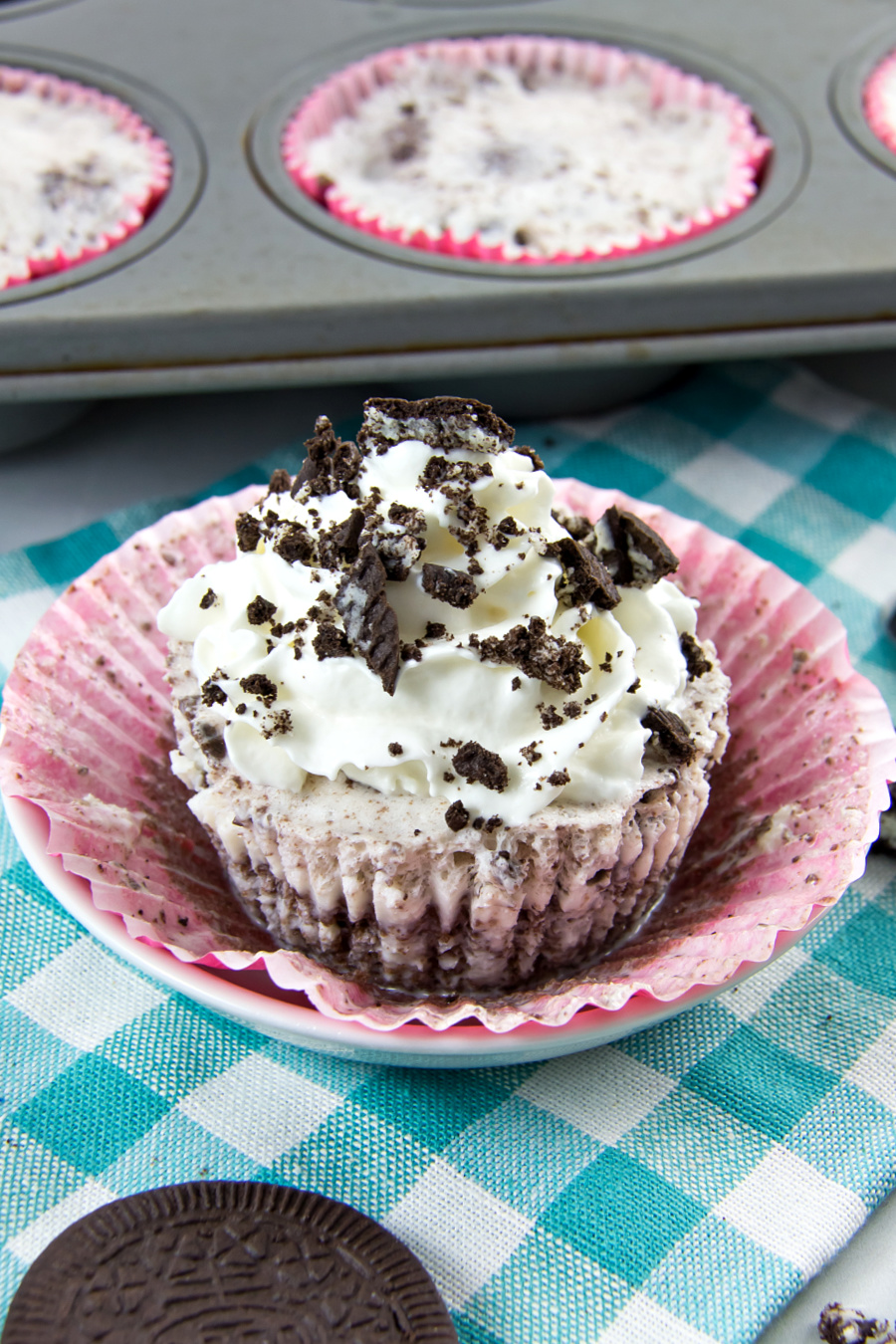 Gluten-free ice cream cupcakes tip
The gluten-free cupcakes were made with yellow cake mix and chocolate ice cream. Although the cupcakes didn't rise very much, they did make a perfect rounded shape which pulled them away from the sides of the liners a little. This allowed the softened chocolate cake to cover the sides of the cake as well. In the very top image they look like chocolate ice cream cupcakes, but I promise, there is yellow cake in the center. My son said they were absolutely delicious.
You can make an Oreo's gluten free version too, simply crush gluten-free Oreo's to mix with vanilla ice cream, and crush extra for the topping.
Please Pin This Post For Later: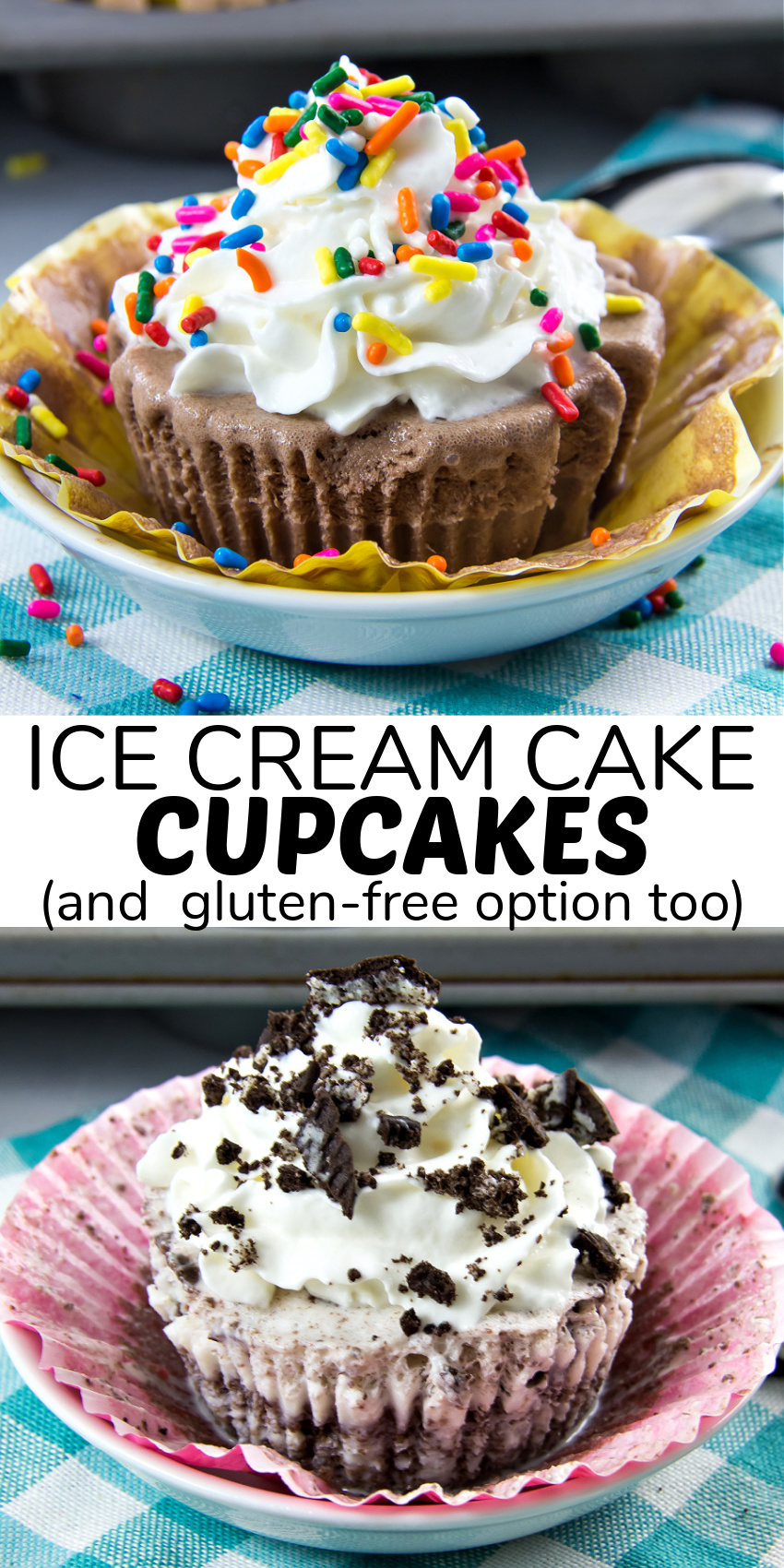 Ice Cream Cake Cupcakes
Make these ice cream cake cupcakes in a variety of flavors, and they can be made allergy friendly too.
Keyword:
frozen treats, ice cream cake
Ingredients
1

pkg

cake mix (and ingredients needed for baking it)

or your favorite cake recipe

ice cream

softened

whipped cream

favorite ice cream toppings
Instructions
Preheat the oven to 350F.

Put cupcake liners into your muffin pans and set aside.

Blend your cake mix ingredients together and spoon it into each cupcake liner. Put just a small amount in so that the cupcakes rise to halfway up the liner allowing room to top them with ice cream.

Bake your cupcakes for approximately 10-minutes. Use a toothpick to see if they are done or if they need to go back in the oven for a couple of minutes.

Set the cupcakes aside to cool.

Once cooled, spoon softened ice cream over each cupcake. Cover the muffin tins and put them into the freezer for a minimum of 2 hours, but preferably overnight.

Once you are ready to serve them, top each with whipped cream and your favorite ice cream toppings. Serve immediately.