These fun paper ears transform your little ones into Little Leprechauns. Although, I told my son he is only allowed to be as mischievous as a leprechaun when he wears these ears!
To make these ears, draw the same shape onto green paper and cut them out. Here's a printable download for you to trace your own: Leprechaun Ears Pattern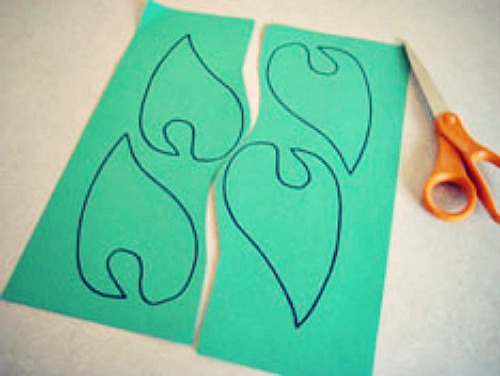 Then place over the ears. These are actually fun for being Elves for Christmas time too. We had fun wearing our green ears and expect to put them back on for St. Patrick's Day, even Mama's gotta pair!