I'm so happy to introduce you all to my sister-in-law who's my guest today. Cathy's here sharing some information about her child with special needs. She writes about her son's condition at Keto Kid, sharing tips and support for other similar families.
We have three great boys! Our youngest, Noah, is 6 years old.  He loves super heroes, school, karate, baseball, tubing behind the water ski boat and jumping on the trampoline. Noah is also epileptic.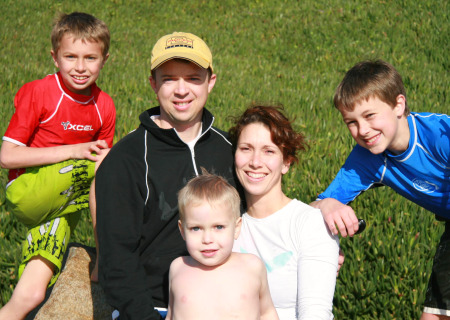 Noah's first seizure occurred when he was 6 months old. During the next 4 years, he averaged about 150 tonic clonic seizures (grand-mal) per year. His seizures lasted anywhere from 10 minutes up to three hours.  Noah tried and failed four anti-epileptic drugs and endured many nights in the hospital.
In 2006, Noah's epilepsy was diagnosed as GEFS+ (Generalized Epilepsy Febrile Seizures Plus). This is an uncommon genetic mutation and is on the spectrum of sodium channel epilepsies. The Idea League Family Network was formed by families, like ours, that have children suffering from a sodium channel epilepsy. Its purpose is to help families, educate the public and ultimately find a cure. To find out more about sodium channel epilepsies please visit the Idea League.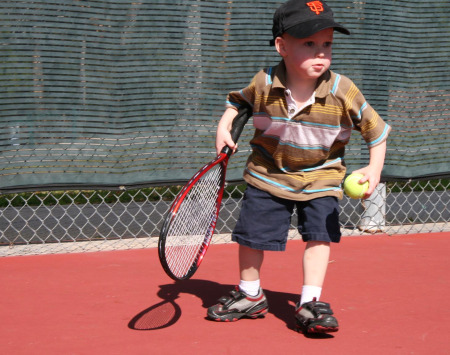 Noah's life changed in January of 2007 when we started him on the Ketogenic Diet as a treatment for epilepsy.  It is neither a wholistic nor a "natural" form of treatment and has its own dangers. Keto Kids are carefully monitored by Keto Dietitians and their Neurologist while on the Diet. It involves a restricted caloric intake, high fat and protein, and low carbohydrates. Each meal is weighed to reach a certain ratio of fats & proteins to carbs as well as meeting the child's specific caloric intake. It is as successful in treating epilepsy, if not more so, than the anti-epileptic drugs currently available. One-third of Keto Kids become seizure free. Another third have better than 50% improvement. Noah has had only 7 seizures since he began the diet. If you would like to know more about the Ketogenic Diet, please drop by my blog, Keto Kid.

If anyone is venturing through epilepsy themselves or with their child, I want to say, we love you and pray for you each night. May you find a moment of peace in your journey as well as many opportunities to grow and learn. We hope that you will be able to find help through the Diet, or anti-epileptic meds, or through whatever source you seek. It is an incredibly heavy cross to bear but we know you can do it!
Special needs children are amazing and we hope that everyone will be a little kinder, a little braver and encourage your children to befriend these epileptic children. Although they are different, they have a special friendship to offer and so do their families.
Thanks, Cathy. I know first hand what you have gone through parenting Noah and you are an amazing mother. It's great to know that you're sharing what you've learned these past 6 years, now helping and supporting others.