Homemade games are perfect year-round, especially these DIY Dominoes. From family game nights, to game day at school, camping trips, play dates, and to stay entertained when the power goes out. I especially love DIY wood crafts as they tend to last a long time, can be passed down, and make fantastic handmade gifts. I'm so excited to share with you how to make a DIY dominoes set, it's the perfect addition to our game nights, and to take with us when we travel.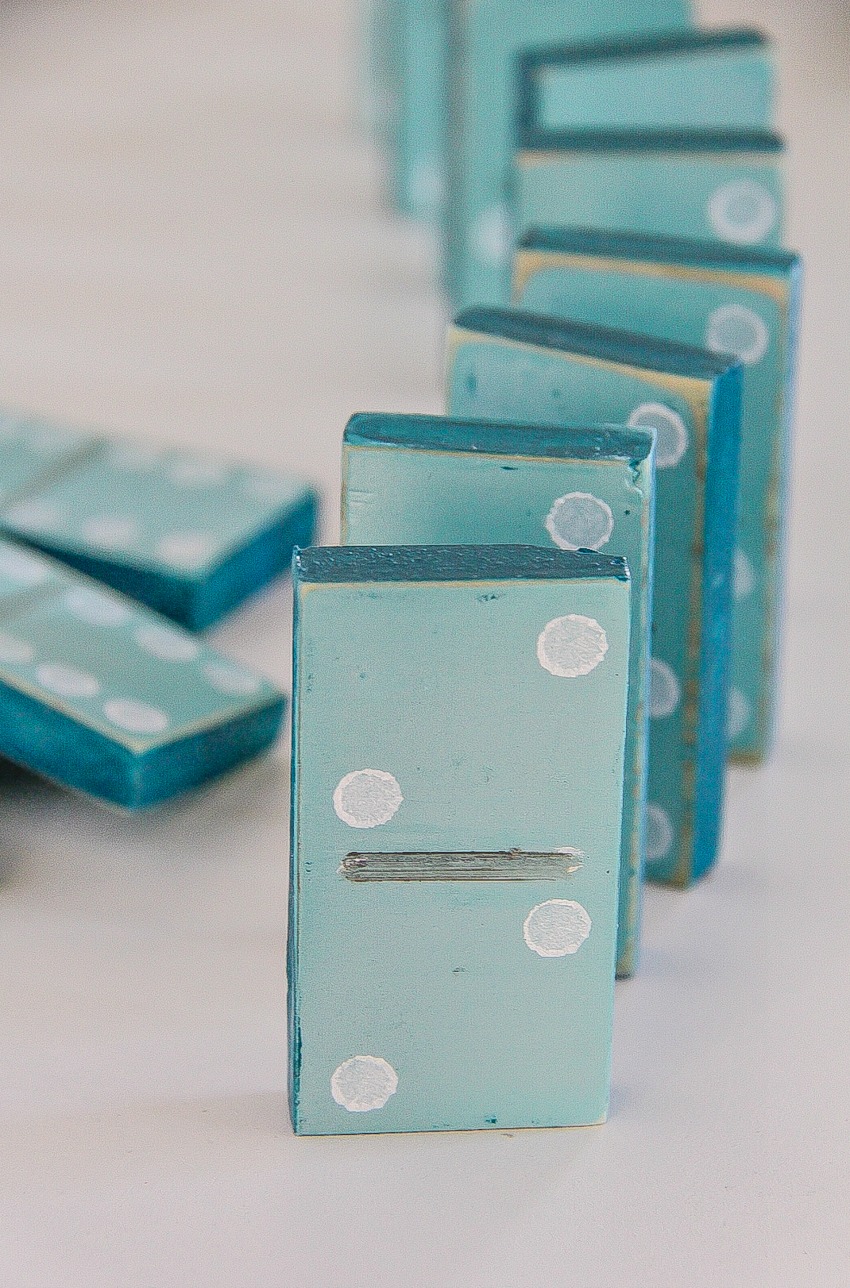 How To Make DIY Dominoes
Handmade games are surprisingly easy to make and so much fun to play. You don't need a lot of fancy equipment to make dominoes, just a saw to cut the wood (unless you can find pre-cut rectangles at a craft store). Add a little paint in your favorite colors (or stain if you prefer), and you are ready to play.
Supplies:
Wood – see below for dimensions, but the wood needs to be thick enough that it will stand up on it's own
Saw
Paint
Ruler
Sharpie
Dauber – or alternatively use the eraser end of a pencil, a rounded sculpting tool, or anything else small enough to dip in paint and make dots.
Instructions:
The first thing you need to do is cut out your dominoes.
It took my resident handyman all of 5 minutes with his trusty saw that he had set to cut 28 dominoes (plus a couple of spare ones for if we lose any – or the dog chews on them) to each measure 1.25″ x 2.5″.
But, you can create them any size you want, from 1″ wide, all the way up to a size large enough to play a game of lawn dominoes. We just wanted a set small enough to travel with that would work great on a table.
Once cut, gently sand the edges to ensure they are smooth, and you are set to paint. You'll want to apply a couple of coats of paint on each side, and then if you want, add a different color to the edges -I really like the contrast. Sand the corners a little if you want a weathered look.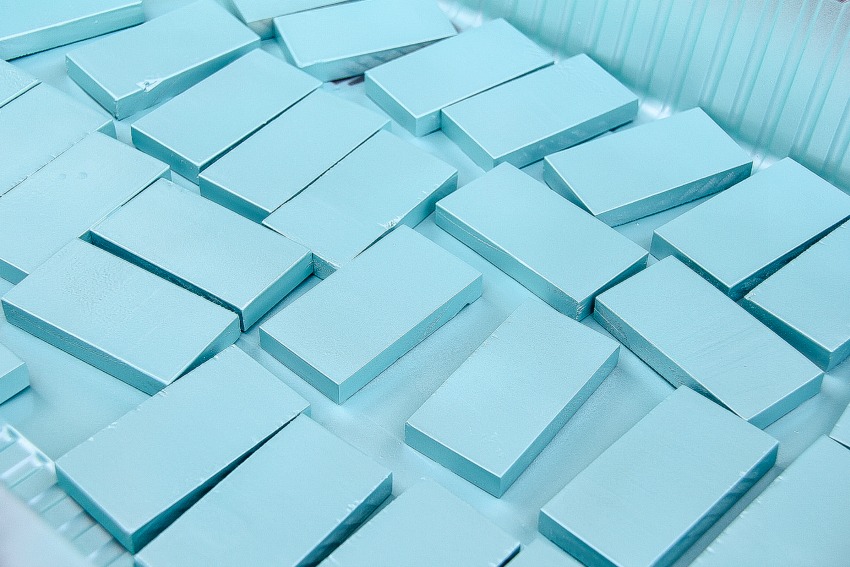 The next step is to add the dots and lines.
I used a bronze Sharpie and ruler to draw a line through the center, and then used a 1/4 inch dauber and white paint for the dots.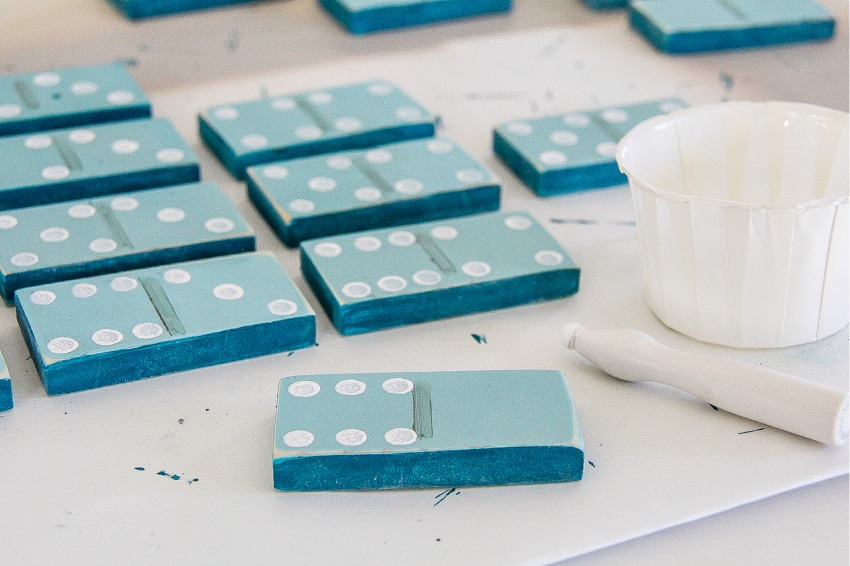 Now, you will need one with blank spaces on each side, and then after that you will want to do one in every combination of 1 through 6 for a total of 28 dominoes. Plus have a few spare on hand too that you can leave blank until you need them (in case of loss, or a dog like ours that chews everything up).
Allow to dry, and then finish with a sealer to protect the paint. Once dry you can start playing.
Please pin this post for later.