These Nutella Stuffed Chocolate Muffins are incredibly moist and tender, loaded with chocolate chips with perfectly oozing Nutella filled center! Everyone is going to love these!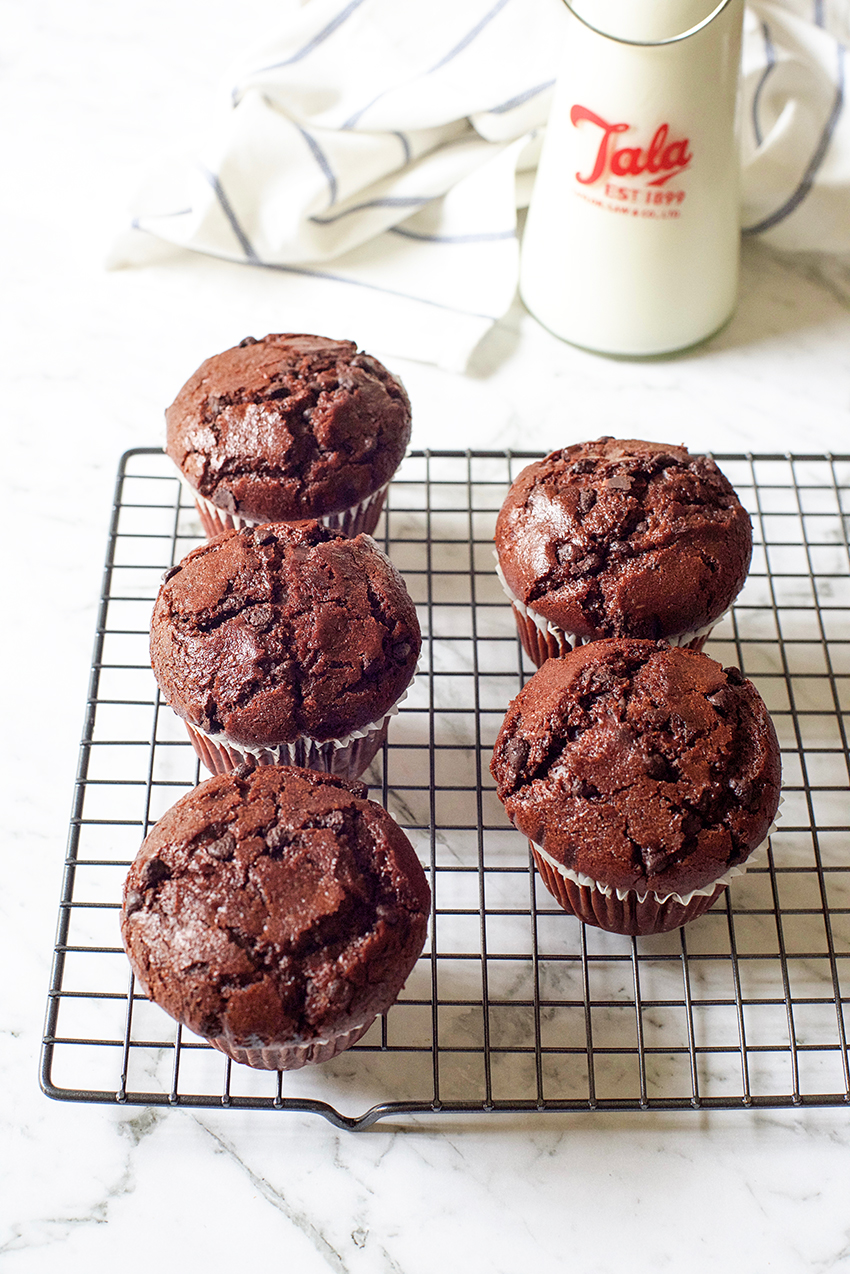 Nutella Stuffed Double Chocolate Muffins
Crisp chocolaty tops, melty chips and moist cake, make these Nutella Stuffed Double Chocolate Muffins your new favorite sweet treat! They are a crazy good mix between fudgey brownies and super moist Nutella flavored chocolate cake.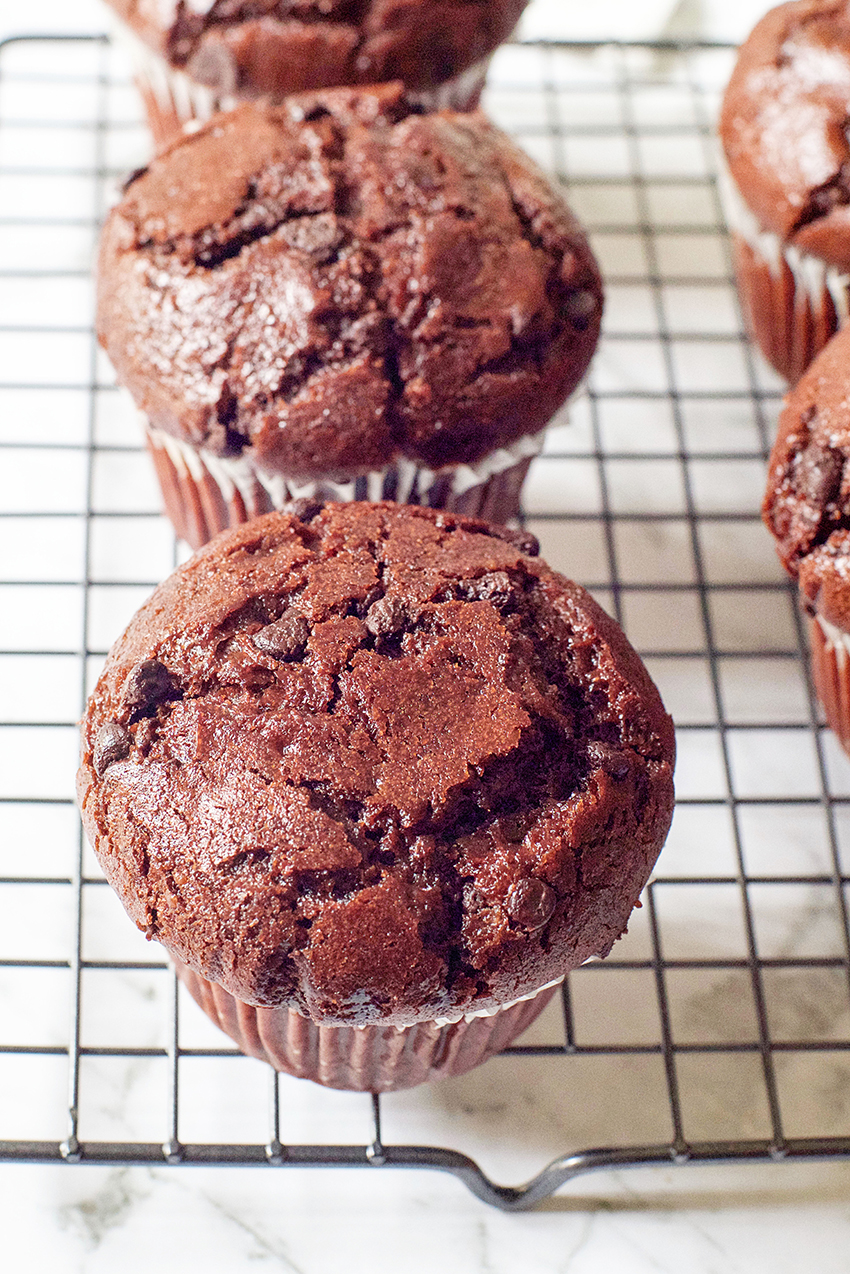 The recipe is so easy to make and probably you already have most of the ingredients required in your pantry. I hope you also have some sour cream in your fridge. This is a key ingredient to use for this muffin recipe. Because of added sour cream, the baked muffins will be really rich, yet moist and soft.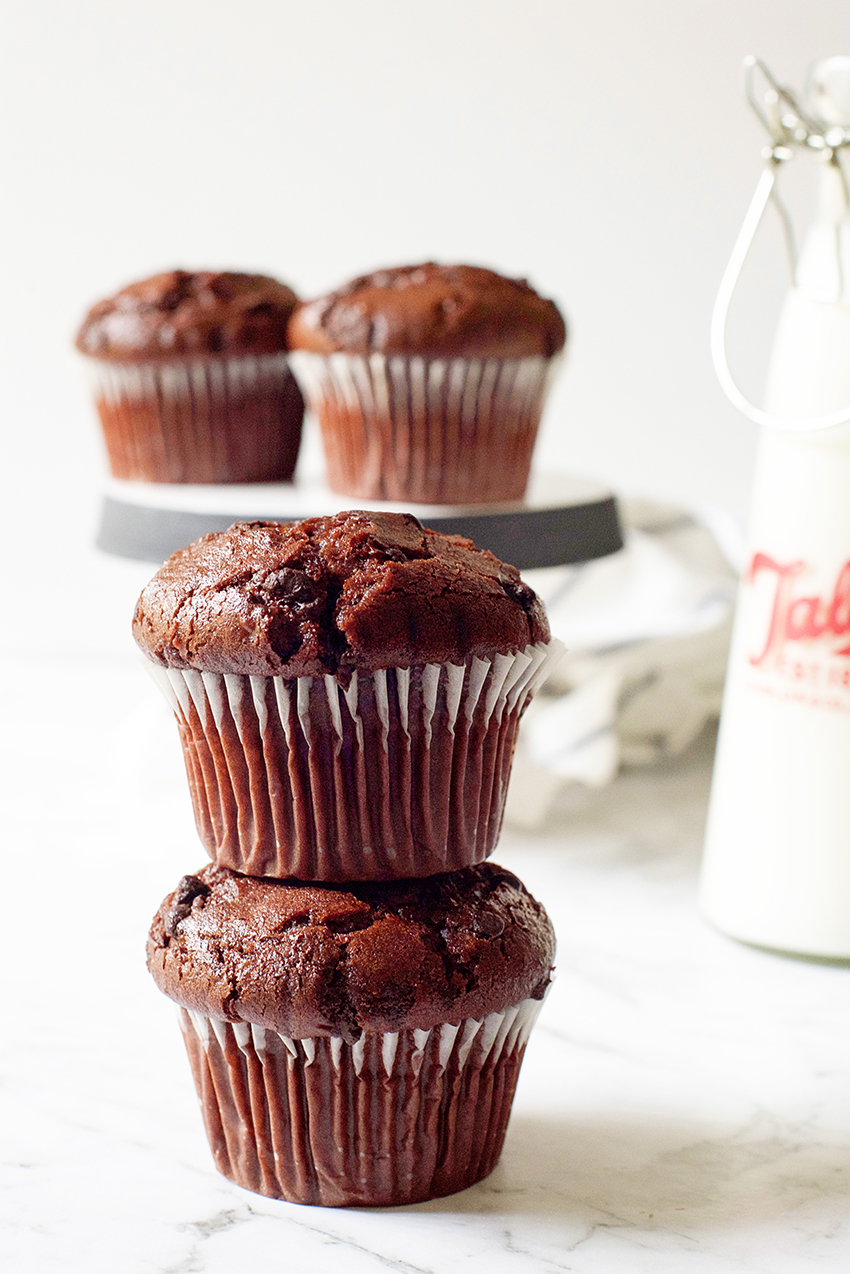 Nutella Stuffed Double Chocolate Muffins Recipe
Ingredients:
1&1/4 cups all purpose flour
1 cup regular sugar
1 cup good quality cocoa powder
2 teaspoons baking powder
1/2 teaspoon baking soda
2 large eggs
1 cup sour cream (full cream)
2/3 cup vegetable oil
1/3 cup Nutella (or any hazelnut chocolate spread you prefer)
3/4 cup semi sweet chocolate, cut roughly in small pieces
1/2 cup dark chocolate chips
Method:
Preheat oven to 350F. Spray a large muffin pan with cooking spray or line with muffin liners. I prefer muffin liners, as it gets not so messy to clean after J
In a large bowl, add and whisk together dry ingredients: flour, sugar, cocoa, baking powder, baking soda. Make a well in the center of the dry ingredients mix and add the eggs, sour cream, oil and Nutella. Stir together until just combined. The mixture will be quite thick at this point.
Fold in the chocolate pieces and chips. Use a spoon or ice cream scoop to fill muffin cups 3/4 full.
Bake in preheated oven for almost 20-25 minutes until perfectly baked (insert a toothpick in the center of a muffin and if it comes out clean, they are baked). Remove from the oven and allow to cool down on wire rack before serving them.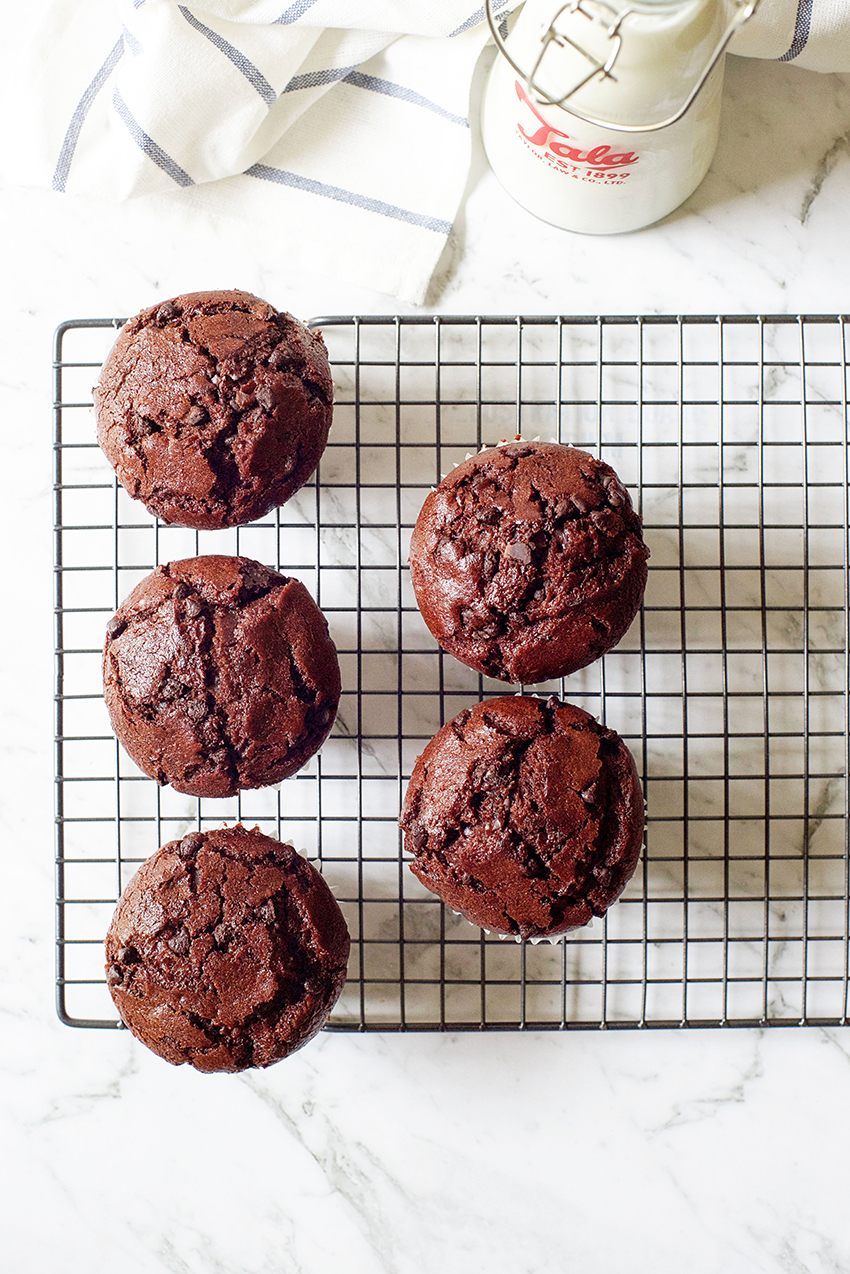 Pin this recipe for later: