It's springtime! Which means it's time to get organized with some spring cleaning. Where to start? The kitchen of course! It's where families spend most of their time. Why not make it the best it can be with these 9 ways to organize your kitchen for optimum flow?!
It might be overwhelming to decide where to start organizing. Just go one area at a time and you'll be surprised how easy it is. I've made it even easier for you with these 9 ways to organize your kitchen that I've found from other great blogs. These tips will blow your organization mind! They'll get you inspired and ready to get in your kitchen to start!
9 Ways to Organize Your Kitchen
1. Wire Holders for Veggies: Use wire holders to hold all of your vegetables that don't need to be in the refrigerator. Label them so that they stay organized. (via BuzzFeed)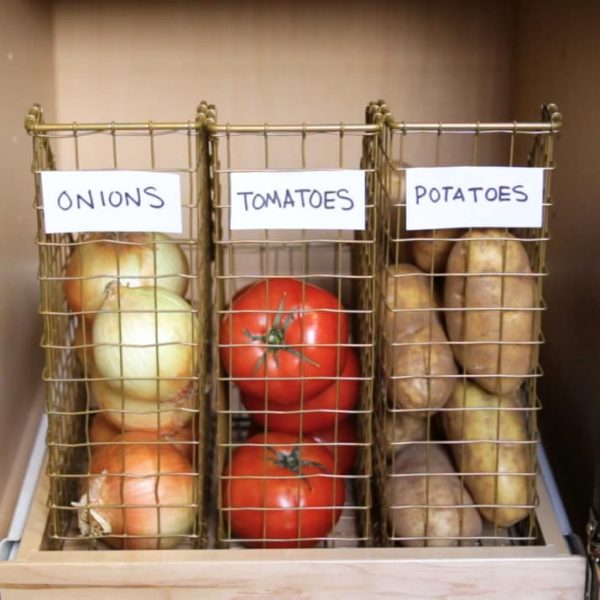 2. DIY Charging Station: How genius is this? I am definitely trying this in my own kitchen. I love the counter space this would save. (via Hometalk)
3. Spice Organization: Turn your spice rack into a spice drawer with this kitchen organization hack. A spice drawer is a lot easier to see all of the different spices. (via Dwellings By DeVore)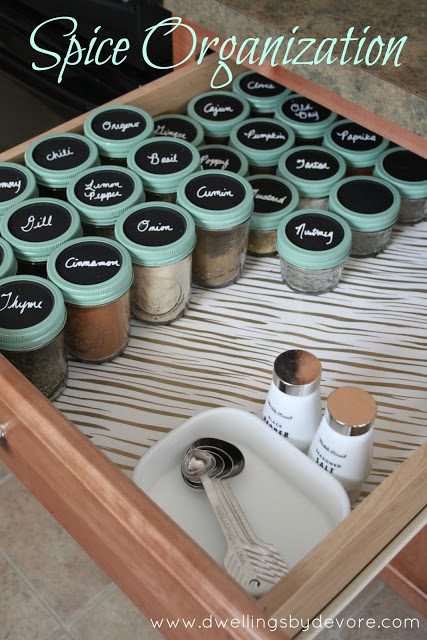 4. Snack Zone: Snack zones are the best for young families. Eliminate the "I want a snack!!" yelling with these healthy and filling snacks in easy-to-grab places for kids. (via Stockpiling Moms)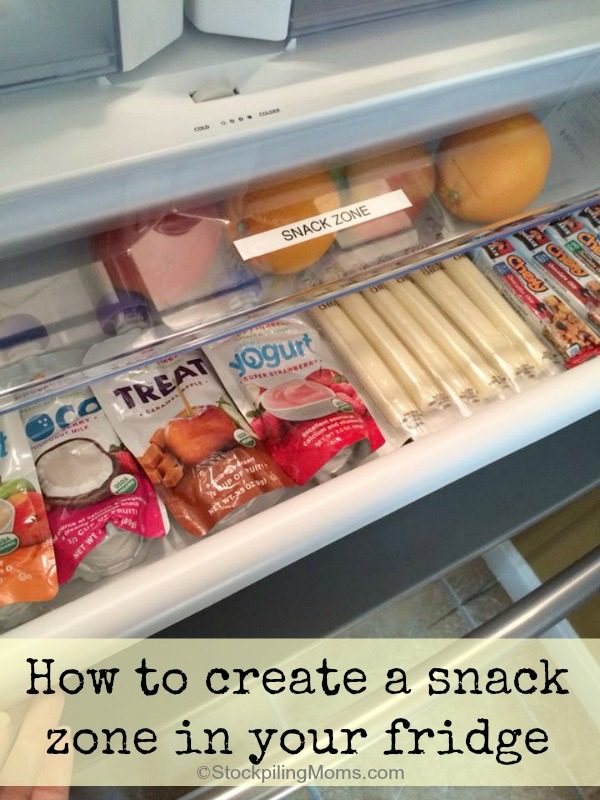 5. Organized Baking Cabinet: Crushing over this baking cabinet organization. Isn't it beautiful? I love the idea of hanging the individual measuring cups and spoons on the back wall.  (via Two Twenty One)
6. 10 Steps to an Organized Pantry: This post breaks down pantry organization in ten simple steps. You won't believe the transformation. (via Honeybear Lane)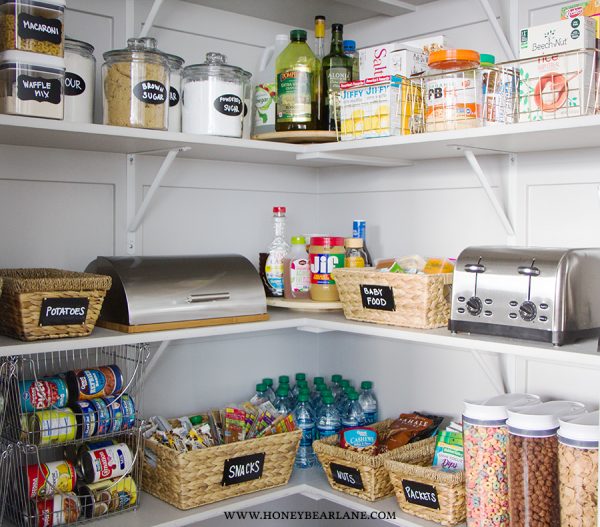 7. Under Sink Organization: Tension rods make perfect holding storage for spray bottles. It will take your under sink storage from drab to fab! (via A Thousand Words)
8. How to Organize Chip Bags: Get those chip bags organized and where you can see them with this nifty idea. Wall hooks and bag clips for the win! So easy and such a great idea. (via Fennell Seeds)
9. Small Pantry Organization: There are so many awesome organizing tips in this post but I love the over the door shoe hanger idea. There are so many things you can store in those compartments- spices, snacks, baking supplies, and more!  (via Pretty Providence)
Aren't those organizing tips fabulous? Good luck with your organizing adventures!
Top image credit: Alison Marras
Follow us on Pinterest for more inspiration!