I love office products. They scream organization, and as a mother of 3, I need one of everything to keep my life in order. So I'm happy to partner with Staples, an M&T sponsor, on a few projects for this year and they are all about organization. First up are these fabulous new Better Binders. They have removable FileRings for even better organization.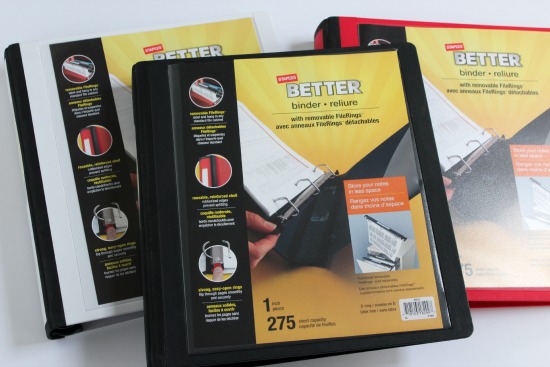 These binders are probably made for in an office setting, but as a busy mom, these are perfect for keeping my children's papers organized! With all the crafting we do and the school paperwork they bring home, it's starting to pile up. I've decided it's time to take control over the piles and get organized.
I try to evaluate what papers I'd like to keep for memories. Some of it, I hate to say, gets put in the recycle bin. But there is special artwork, gifts, and other school papers I want to save. Especially the ones showing progress of work from each of my kids, writing their name, math work, essays on animals, etc. In comes our Better Binders, properly named "better"! When my kids come home from school with special papers or artwork, I now have the perfect place to store them.
Of course we had to keep things crafty and I let each of my children decorate their own binder. These binders have a little outside pouch for adding a front sheet and we used a few crafting tools to make each one unique.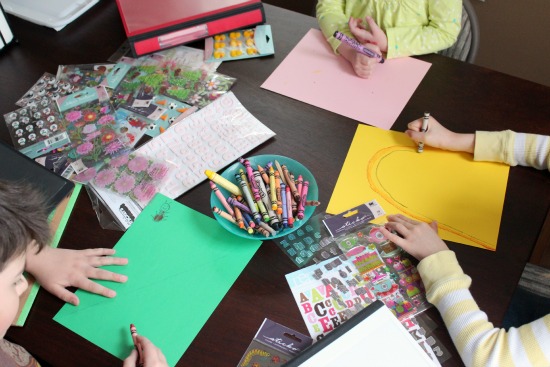 The center FileRings are also removable. Once they are full up on saved papers, I can easily pop them out and add them to a file cabinet or box, simply adding in a new FileRing to their decorated binder. A very handy feature I've never seen before. More awesome for Mom! Three cheers for getting organized!
See, just look how adorable my little 4 year old's most recent work is? Look at those purple lips. This one's a keeper, going in the binder!
For a little extra organization at your home, I'm happy to be giving away 3 of these binders to one lucky winner. Yippee! See below for how to enter.
———————————————————————————