Keeping your children's puzzles organized can be a frustrating task. When half the puzzle pieces are missing, no one wants to play with them. Who here has a drawer filled with the missing pieces just waiting to find their homes?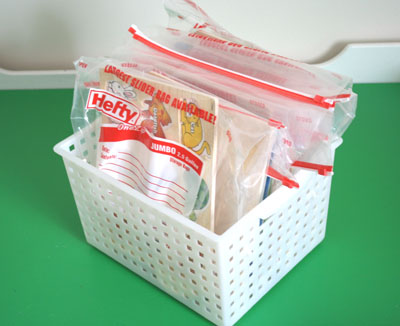 Here's a couple things I do to keep my puzzles organized.
Buy 1 or 2 gallon plastic zip bags. Place one board puzzle inside and zip the top. If you buy the 1 gallons, they may not zip closed, so just keep them stored upright. Then they'll always have the right pieces together in the same bag.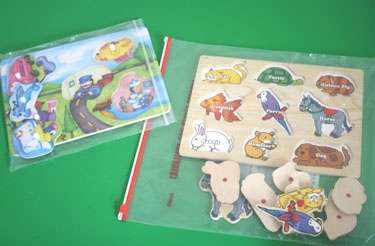 Sometimes I'll write the same number or letter on the back of each puzzle piece. I wrote a D for the Dalmatian puzzle. It's easier to match if they get lost, knowing which piece goes to which puzzle.
Here's what others are doing to keep puzzles organized.