Summer is almost upon us. Are your kids on summer break yet? We cannot wait to turn off the alarm and spend endless days at the beach and swimming pool. And, every mermaid who loves being near the water needs their own special mermaid shoes. These painted shoes are such a fun summer craft, you'll want to make a pair for all the girls.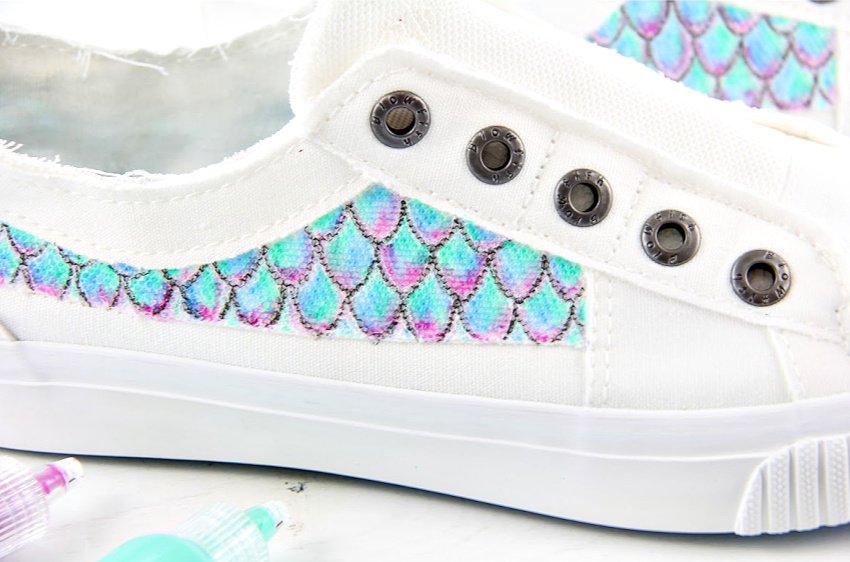 How To Paint Mermaid Shoes
This is the perfect project if you have a pair of old white shoes that have stains on them, it will give them a much needed refresh. If you don't though, all you need is a pair of cheap white canvas shoes, and some paint.
Supplies:
White sneakers
Fabric paint (in assorted mermaid colors)
Fabric marker or pen – fine point (in black or dark grey)
Paintbrush
Anything to use as a stencil to create the 'U' shape for the pattern (I used a letter 'R' stencil)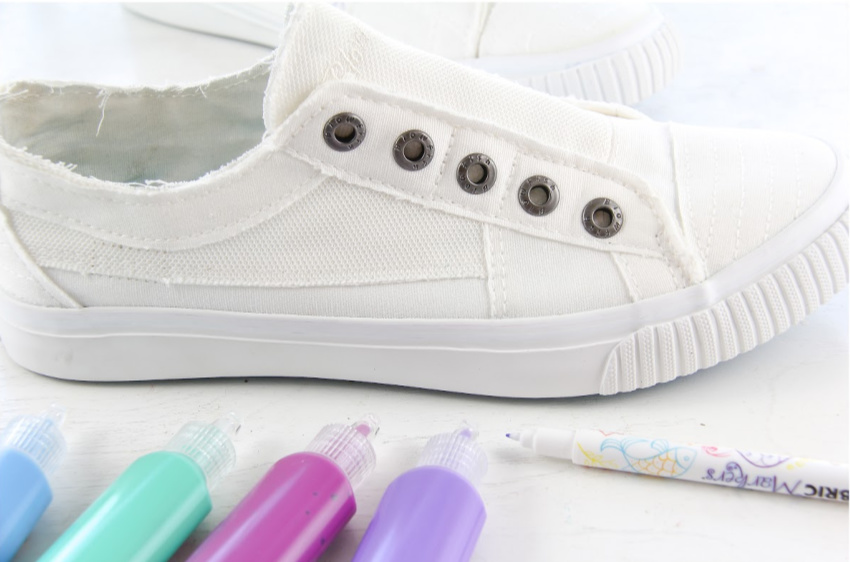 Instructions:
As I mentioned above I found a letter 'R' stencil that made the perfect 'U' shape for the shoes. Get a little creative and have a look around your house to see what you can find.
Trace around your stencil with the fabric marker.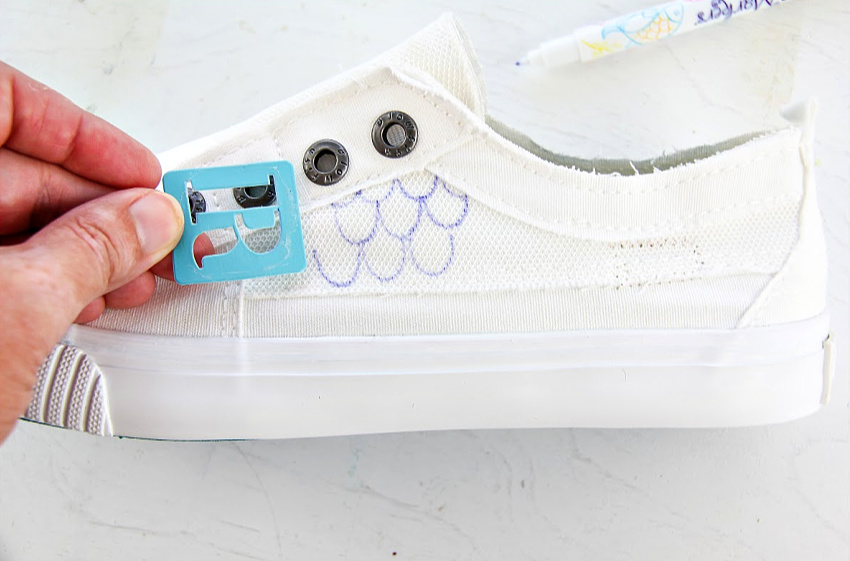 Pour fabric paint into small tubs (if you need to) and then using the paintbrush begin filling in the pattern. I used three colors for mine.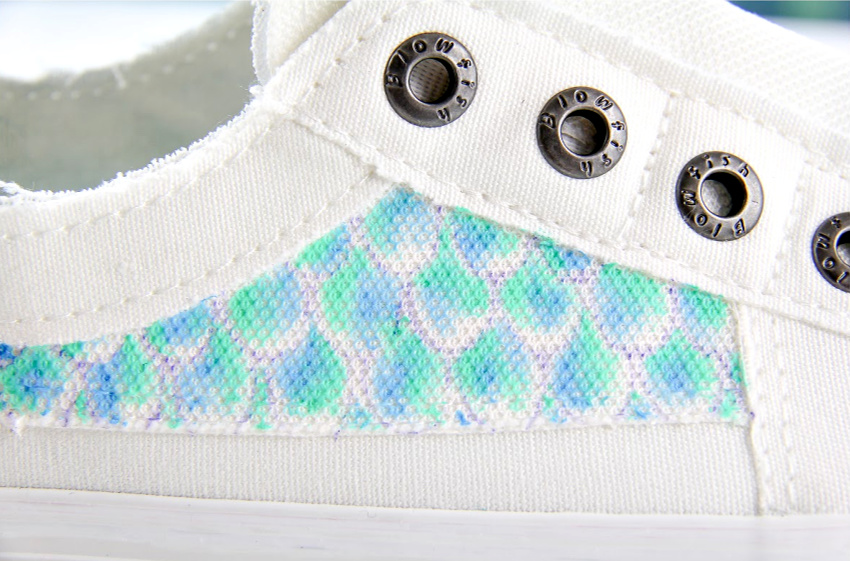 As you can see I wanted each section to look a little different and for the paint to blend the colors a little too.
Once you've finished painting, take your fabric marker and draw back over the original pattern (you'll find that as you are painting inside that it will get covered over).
Aren't these fun? And so easy to make too.
Plus, they are perfect for walking at the beach.
Please pin post for later: