Halloween is a fun time to give a ghostly gift with terrorific treats. We're wrapping up this painted cellophane to give to some of our neighbors and friends, sharing some holiday fun.
Supplies for Painted Gift Wrap:
cellophane wrapping – cut into 24 inch square sheets
craft paint – halloween colors
paper plate
sponges, paint brushes
ribbon
treats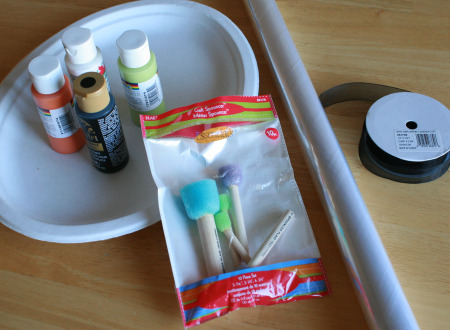 Lay out your cellophane sheet on the table. Apply a tablespoon or so of paint onto the paper plate. Using your sponge or paint brush, paint onto the cellophane. You can simply make fun circles with Halloween colors or do some Halloween designs. My daughter had fun just painting all over.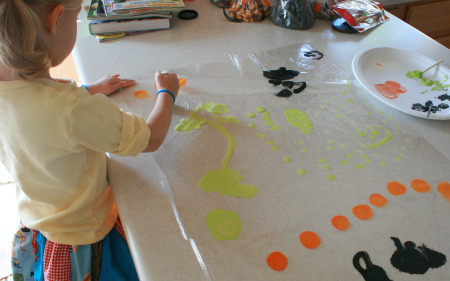 Here I made some fun Halloween shapes. I painted white ghosts with a black face and orange pumpkins with green stems and a few jack-o-lantern faces.
Allow these to dry, it shouldn't take more than an hour if your paint isn't too thick. Once the paint is dry, place some treats in the center of the cellophane (with the painted side out) and wrap it all up, attaching a ribbon to close up the top. Have fun painting and gift giving these for Halloween.