Stamp a few of these festive firework shapes for a fun New Year's Eve decoration! While you're waiting for the clock to tick down to midnight, have the kids craft these sparkly painted fireworks to display!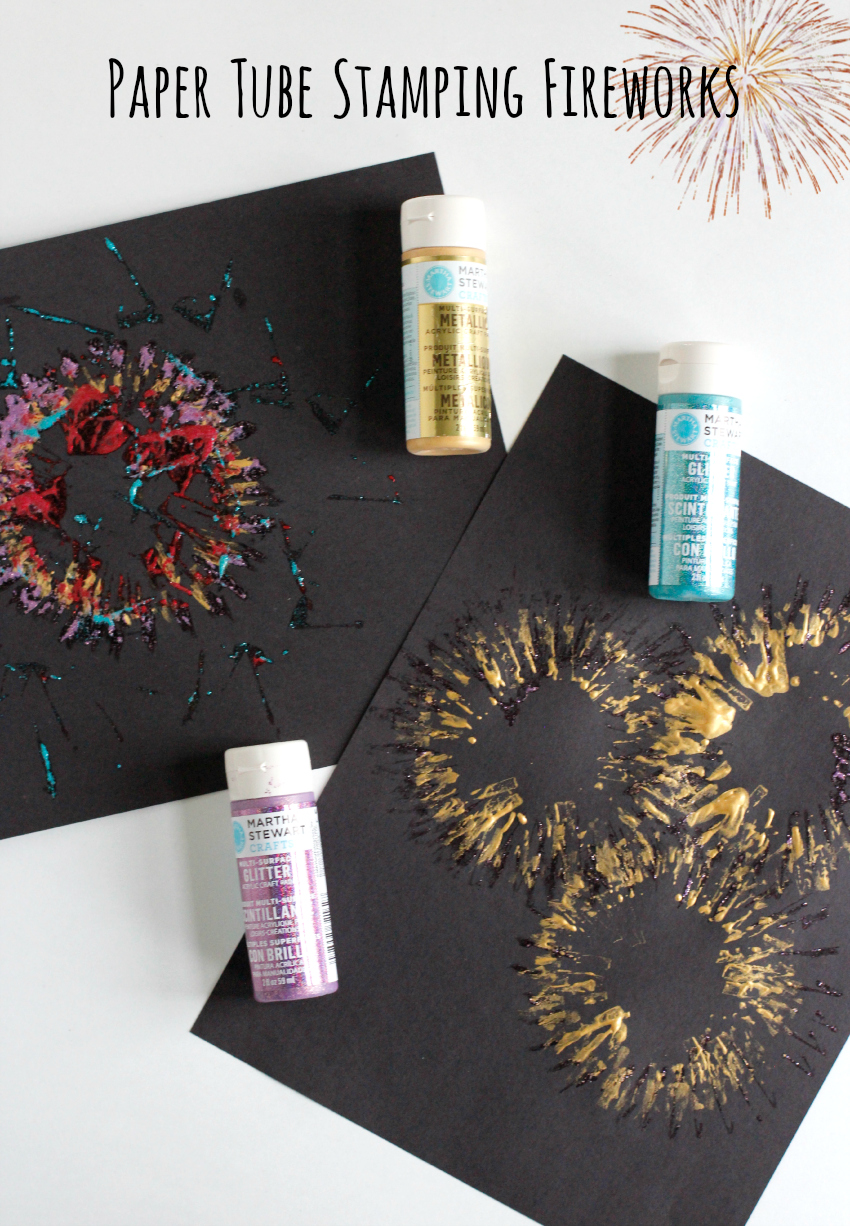 I love how the colors came together in these firework stamps. You really can make so many fun looking stamps, as you really never know what you're going to get with your paint and stamps. Sort of like the real thing!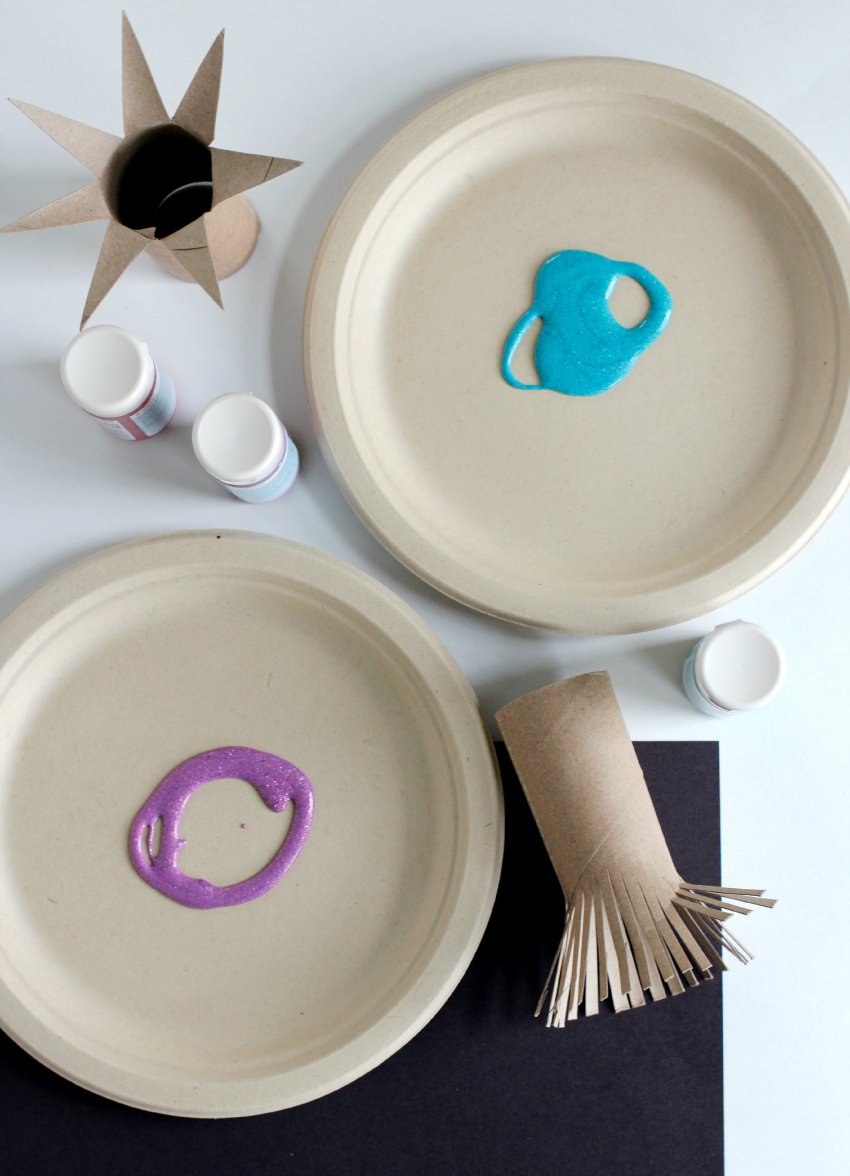 It's fun to have your own fireworks show!
I'm sharing these Paper Tube Stamped Fireworks over at Creative Child Magazine. Head over to see the full tutorial and other great child-inspired articles!
Want more ideas? Head over to Red Ted Art for Fun New Year's Eve Crafts!