This Magnetic Pipe Cleaner Tic Tac Toe game is the perfect make once, play anywhere busy bag that is perfect for on the go! And now, you can even stash some in your purse and entertain your kids when the need arises!
A super simple pipe cleaner craft that's also a game. No explanation required right? Pipe cleaners are one of those simple craft supplies that one should always have on hand, as there are really so many great uses for them! In the past, I have posted about  Pipe Cleaner Apples, and pipe cleaner lollipops, as well as a pipe cleaner fishing game!
Tic Tac Toe is one of those games that is classic and timeless. It's fun to play on paper, but even more fun when you have a simple DIY Magnetic Pipe Cleaner Tic Tac Toe game to play with when you are in a car or want to keep kids entertained in a restaurant.
DIY Pipe Cleaner Tic Tac Toe
Supplies:
Pipe Cleaners – Two long strips in Green, Orange &  Purple Colors each.
Scissors
Magnetic Sheet ( optional)
Instructions:
Let's make the Tic Tac Toe grid first. Cut the Green pipe cleaners in half to make 4 pieces of equal length.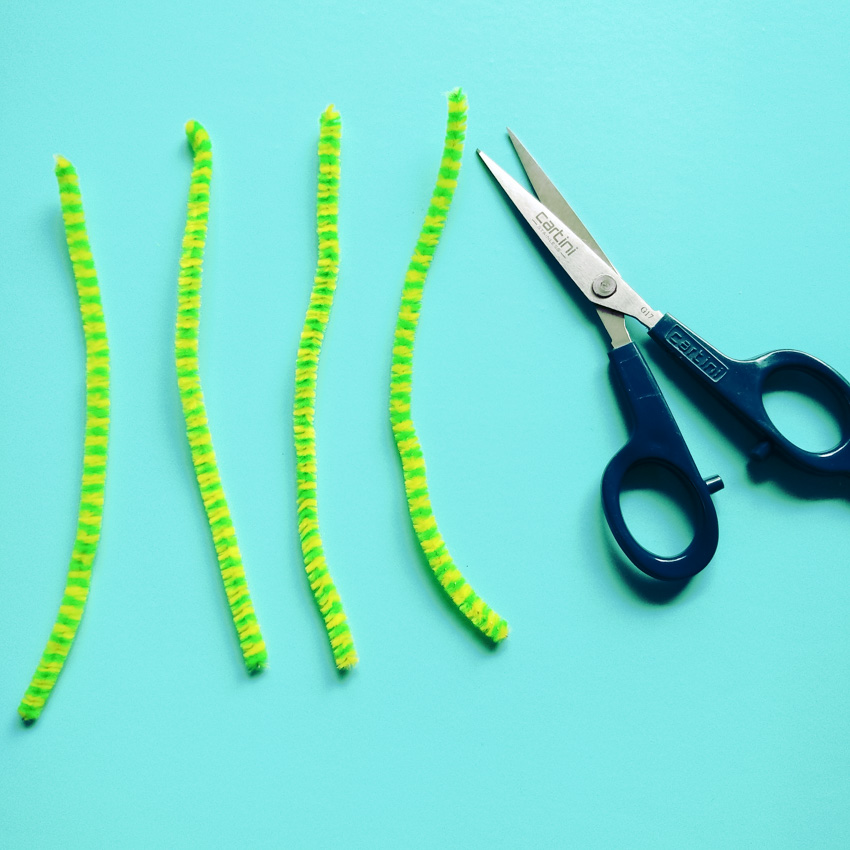 We simply ran the pipe cleaners from one end to the other and twisted it in place where they overlapped.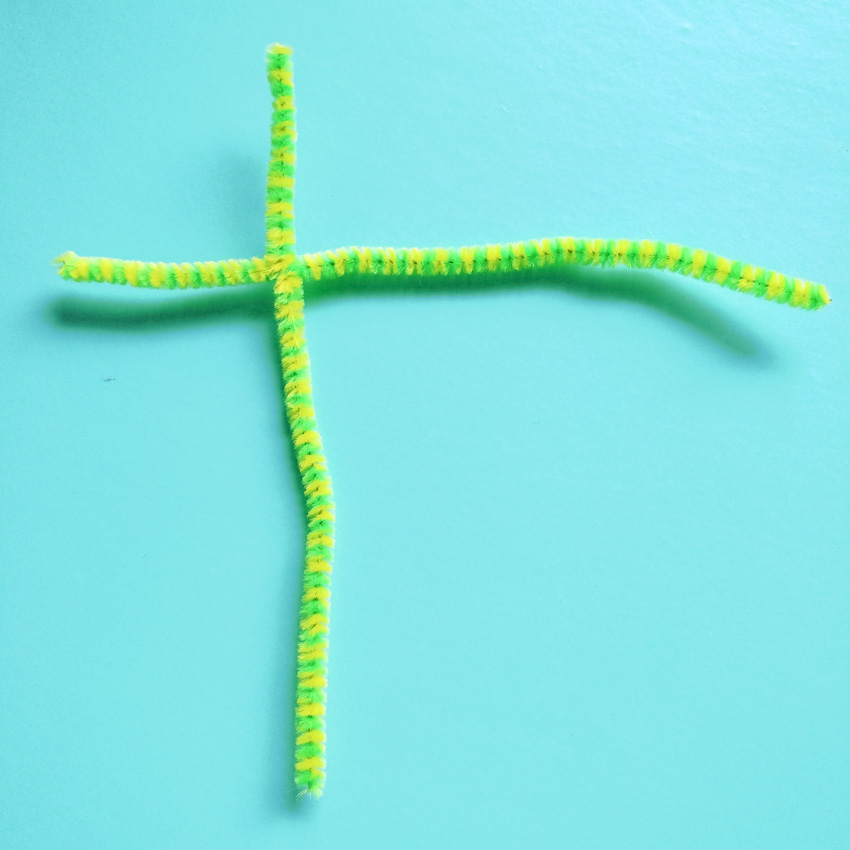 Continue this process so that you have two pipe cleaners running in each direction. This will create your nine space grid.
Make the X's and O's out of pipe cleaners.  The O's are simple. Cut each pipe cleaner into 4four equal parts and twist the ends to form an O.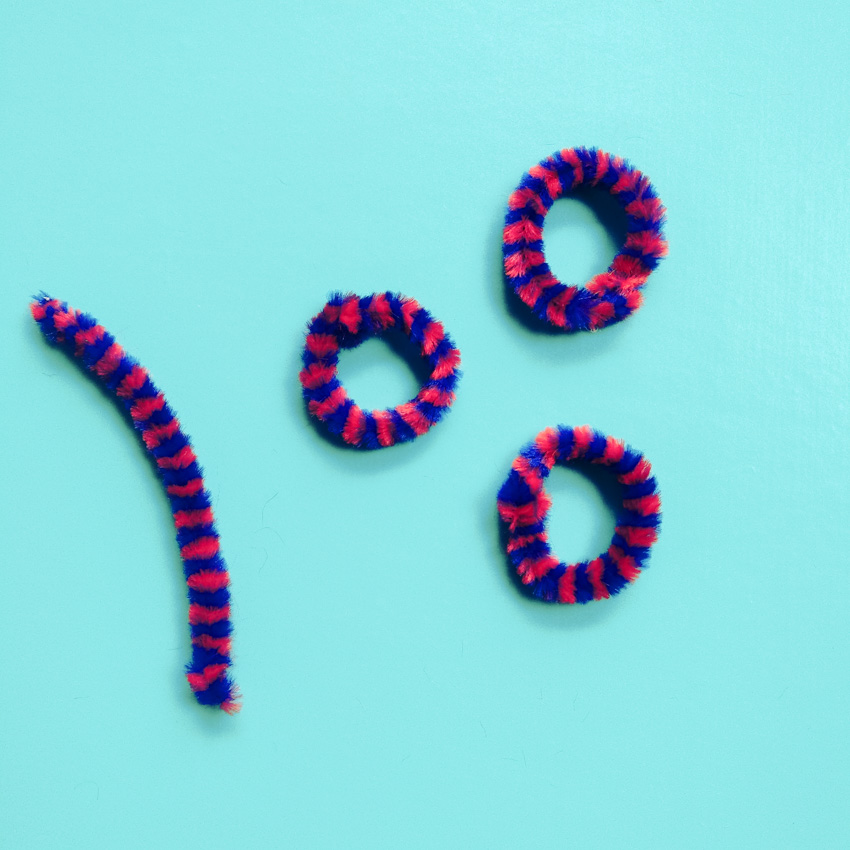 For the X's I just cut two pieces the same length and then cross them over and twist to make them stay.
That's it. Your Tic Tac Toe is ready.  Those of you who are passionate about traveling know how important it is to find miniature versions of things, ones that you can easily pack and take everywhere with you. If you love playing tic-tac-toe there's no reason to give it up while you travel! Just pop the pieces in a drawstring bag and you are ready to go!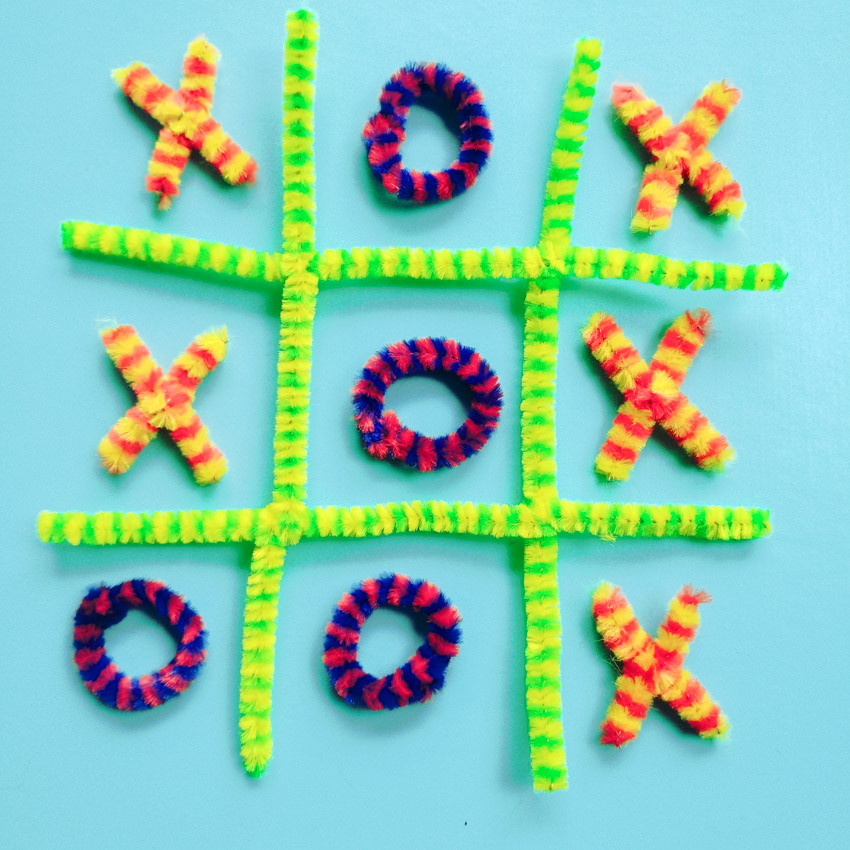 Once the Pipe Cleaner Tic Tac Toe game board and pieces are ready it's time to play! We cut a magnetic sheet in the size of the grid that formed our board.  The magnet helps keep the grid and playing pieces stuck and hard for kids to lose while in motion. 
Kids of all ages will love beating boredom with this fun Magnetic Pipe Cleaner Tic Tac Toe game busy bag. Carry it in your purse or the car so you have it with you while on a road trip or waiting at a doctor's office or store it in the playroom to pull out while making dinner.
Pin this family game for later: