I've been a Curious George fan for as long as I can remember. I love the adventures George goes on and how he's just a big sweetie to everyone he meets. My kids have grown up with him as well and they love him as much as I did growing up. I'm thrilled we can now watch all 9 seasons of Curious George, now streaming only on Hulu, reliving each adventure all over again!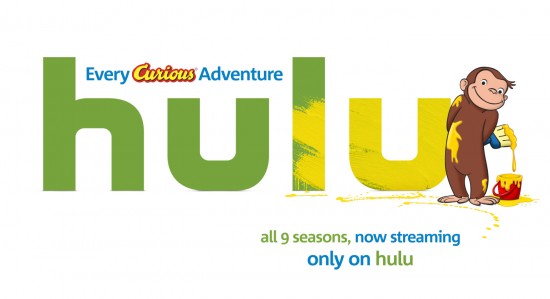 Banana Measuring Graph Activity
Inspired by Curious George, we're having fun counting and measuring in bananas with this darling free printable by our designer Juliann Law! Kids can mark how many bananas each object uses to measure up. Be sure to end your math activity with a sweet banana snack!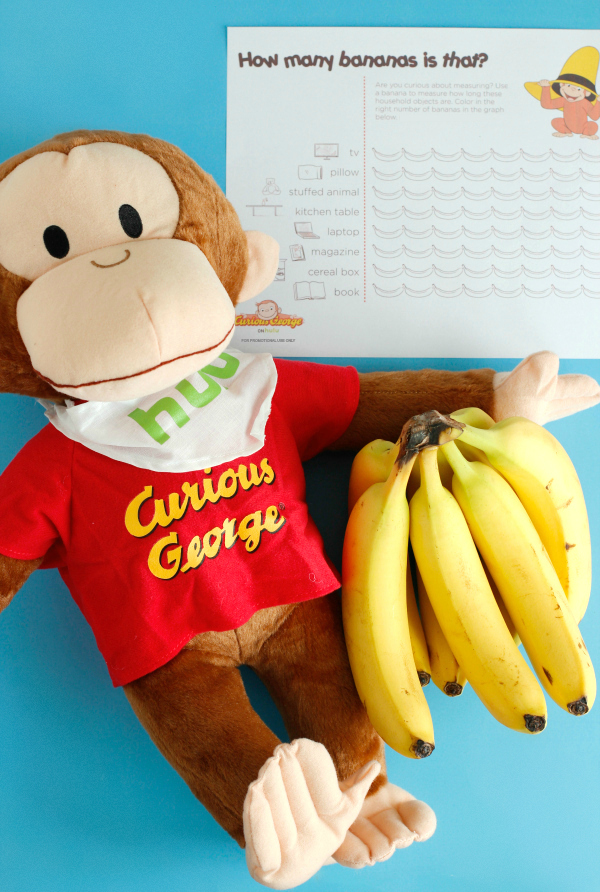 Banana Measuring Graph Activity
1. Start by printing out the free printable: Curious George Measuring Printable It's also available in black and white for kids to color it all in: Curious George Measuring Printable b/w
2. Have your bananas at the ready as you gather the items on your list. Or you can always take your bananas to your item, such as your TV – might be a little big to bring to the table!
3. Line up your bananas with your object and see how it measures up. How many bananas is your stuffed animal? Our Curious George toy is 3 bananas tall.
4. Fill in the bananas on the paper for all the objects you have on hand, seeing how each item measured up!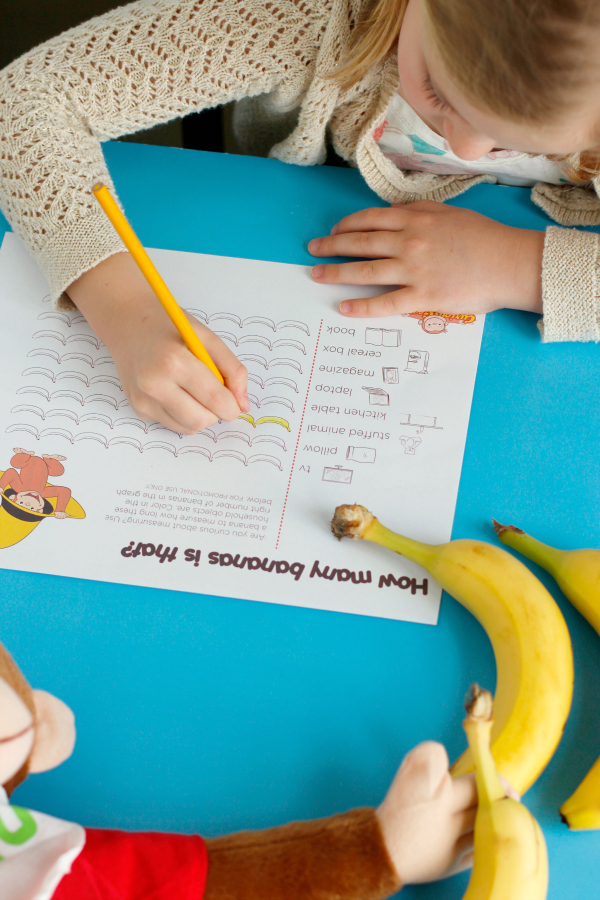 Once your graphing activity is done, slice up your bananas and enjoy them for snack time. This would be a fun activity/snack to do when the kids get home from school.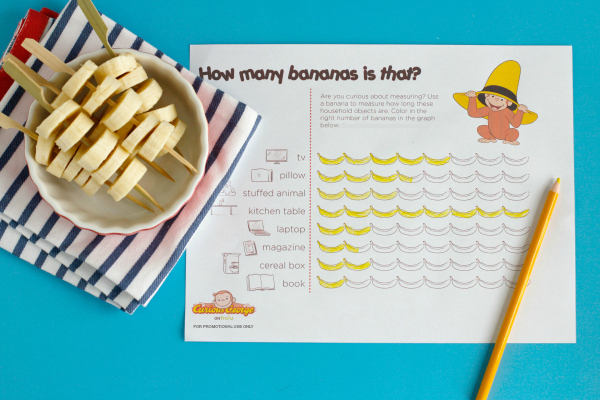 Watch the Curious George trailer on Hulu:
*Thanks to Hulu for sponsoring this post. Be sure to follow them on facebook, twitter, instagram and google+ with the hashtag #CuriousGeorgeonHulu!