It's officially that time of year when making, baking, and eating all things pumpkin recipes is 100% justified. I am never embarrassed with how much I LOVE pumpkin everything. Pumpkin bread, cookies, cake, soup, roasted seeds, pie, the list goes on and on! Give. Me. All. The. Pumpkin. Recipes. I have my go-to recipes for pumpkin chocolate chip cookies and pumpkin bread, but I decided I want to try out some new and different pumpkin recipes this year. Scroll through this post for 9 ideas for pumpkin recipes and eat your heart out!!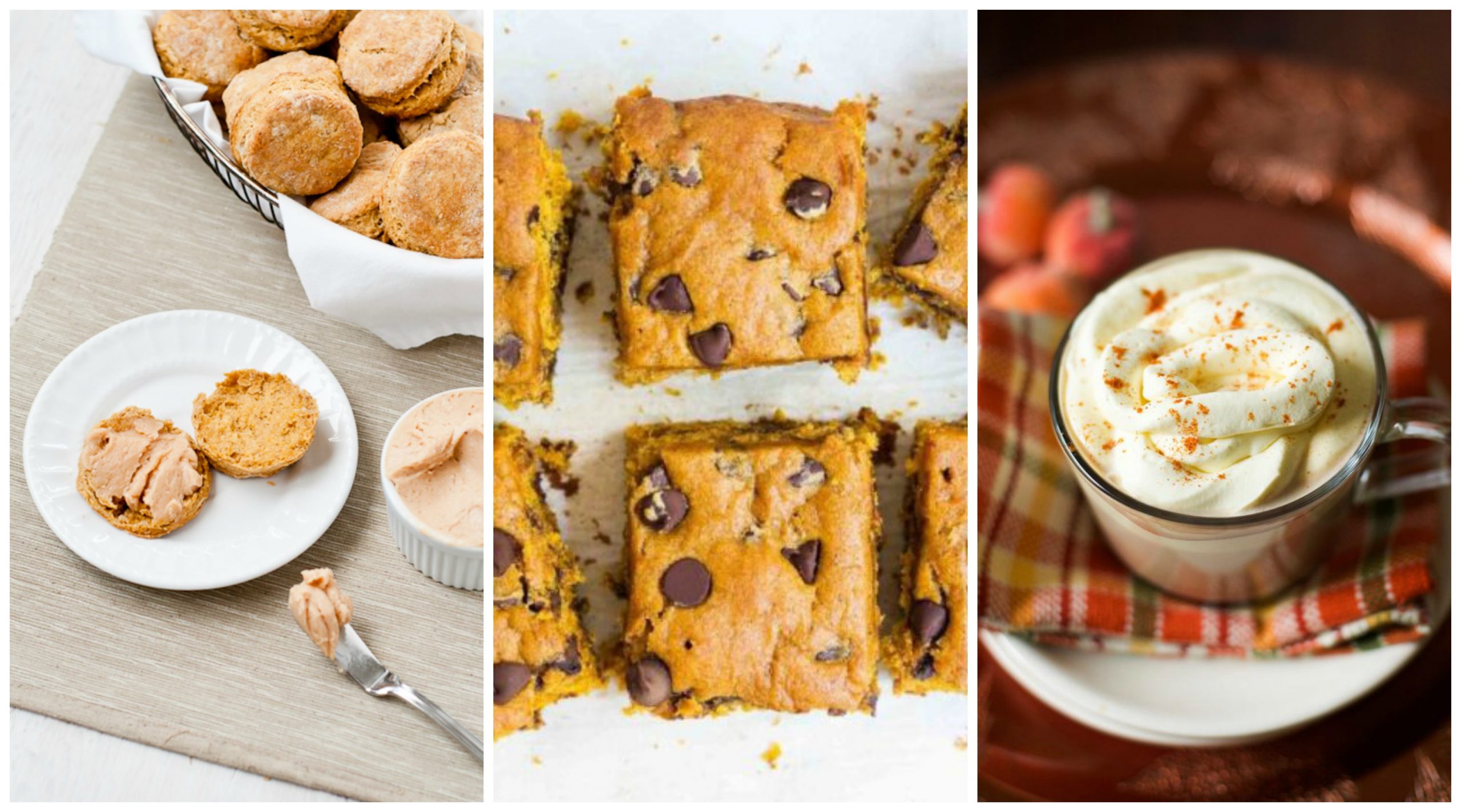 9 Ideas for Pumpkin Recipes
1. Flaky Pumpkin Biscuits with Maple Cinnamon Butter: This recipe does not need many details because all of it is in the title. Yes to flaky pumpkin biscuits any time of the day!
2. The BEST Pumpkin Blondies: Blondies are one of the favorite desserts- it's like a cookie and a brownie had a dessert baby and it's delicious. I want to try this pumpkin version!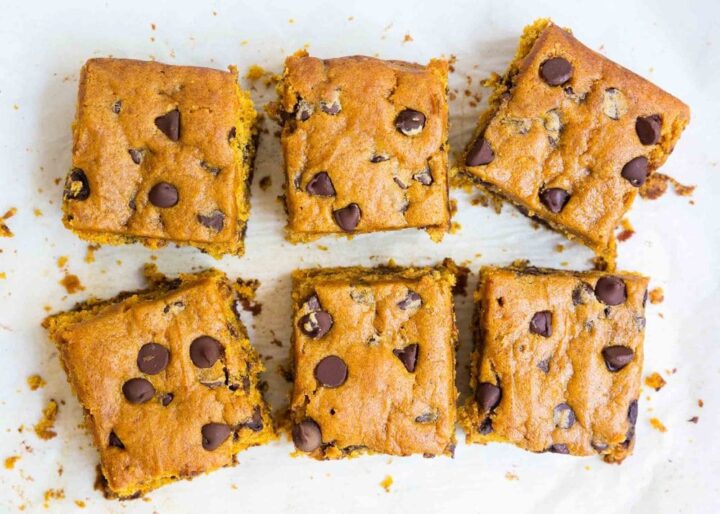 3. Pumpkin Alfredo: Put the baking on hold and make this pumpkin Alfredo for dinner tonight! Cheesy, creamy and super rich. (via Yellow Bliss Road)
4. Bake Up Muffin Tin Pumpkin Pies: I love to bake in muffin tins. They are cute, bite-sized, and cook up so much faster. These muffin tin pumpkin pies make for perfect individual portions.
More Pumpkin Recipes:
5. Pumpkin Oatmeal Scotchies: These pumpkin cookies are moist, loaded with spices, oats, and butterscotch chips. If you haven't experienced pumpkin and butterscotch together-you are in for a real treat. They are a match made in heaven!
6. Caramel Pumpkin Pie with Pecan Streusel: If you don't like pumpkin pie, this caramel version will change your mind forever! Plus the pecan streusel is to die for.
7. Pumpkin Spice Latte at Home: Skip the coffee shop drive through this fall and try this homemade pumpkin spice latte recipe! Just perfect for a chilly fall evening! This pumpkin spice latte is so easy to make and ready in less than 10 minutes!
8. Pumpkin Quinoa Breakfast: I love adding pumpkin to my oatmeal in the fall, so why not add it to quinoa? I cooked the quinoa on the stove and stirred in pumpkin, cinnamon, nutmeg, ground ginger, and cloves. I added brown sugar for a little bit of sweetness and topped my bowl off with chopped pecans and dried cranberries.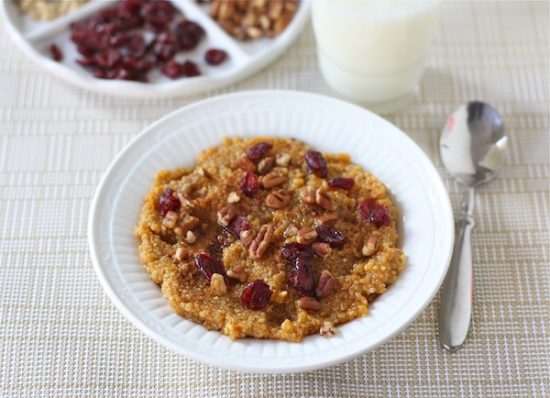 9. Best and Easiest Pumpkin Roll: I love a good cake roll recipe. They are a little challenging and so fun to make. Can't wait to try this pumpkin version- looks amazing! (via Tastes Better From Scratch)