As a creative person, the following creative vulnerability quote hit me like a ton of bricks. The second I heard it come out of Brené Brown's mouth at a blogging conference this last spring, I knew it was meant for me. Especially as I was already primed with mindfulness as my word for the year.
I'm obviously aware of the words innovation and creativity. But what's the other big word in there… vulnerability? Huh?
First of all, what is vulnerability and what does it mean for me? For creative people? For designers and innovators? What does that have to do with my creativity?
Then I really let it sink in…
and it applies in a very BIG way.
As I've been sitting with this quote over the last few months and diving into more books, blogs, and talks about vulnerability, it's got me at my core. Learning what it is and how it applies to my life has helped forward some serious soul searching I didn't know I needed. I've since discovered some things about my creativity and about myself as a creative person.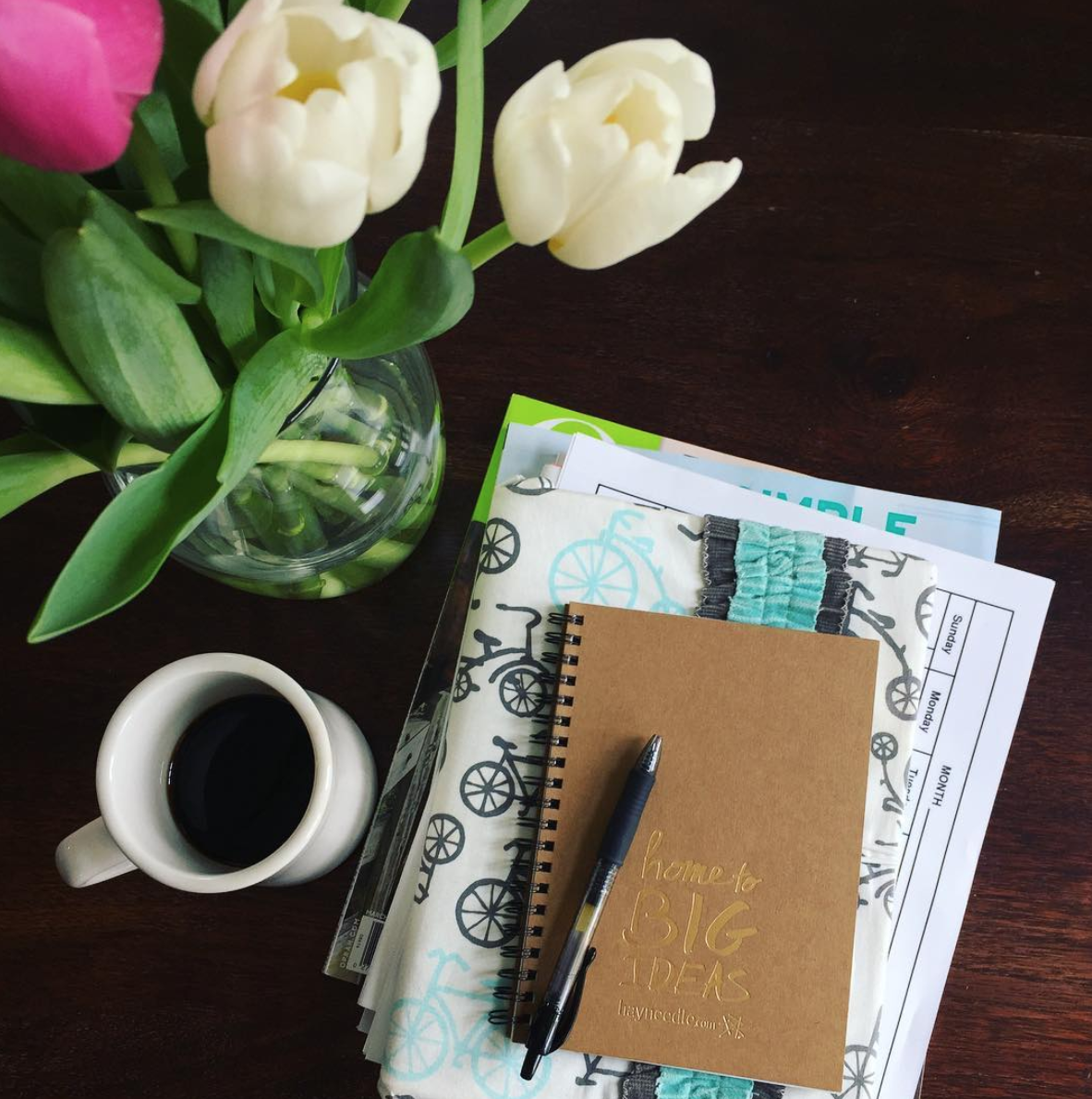 Rising Strong with Creative Vulnerability

All my life, I've enjoyed the creative process, loved crafting and baking, but it hasn't really involved my WHOLE self. My whole-heart wasn't in the creating. I was making because I knew how. I could go from A to B or that A+B=C. I knew how to add paint to a piece of wood or sew 2 squares of fabric together or crochet yarn into a scarf. I knew I liked to make things for my house, for my kids, for my family and friends, having been "all about the make and takes", but not a lot of emotion has gone into my creating or what I've been showcasing. Yes, I love the people I create for and I think about who will be getting one of my creations, like a baby blanket or a Mother's day present. But over the last few months, I can FEEL the difference in my creativity now that I'm AWARE of vulnerability. Those moments when I'm open to trying new things, exposing more of myself into a creation, listening to intuition with each brush stroke or written word, going with the flow and not always striving for perfection, open to the thought that I might fail, that others may find out about my failures, or see something I've created and hate it. Because I'll still be OK. Because I created it for ME, first and foremost. Because I'll have shown myself and others I'm only human and I'm not perfect – even though that's all I ever let anyone see, my perfect side, that beauty shot, the specifically and delicately created piece of work. 
But I'm ready to show my true self, all of me, the good and the bad. As I get older, I have less concern with being perfect, less fear, I'm ready to be more vulnerable, come to the table as myself. And I'd love you to join me. We can laugh together, maybe make fun of ourselves in a good and progressive way, learning and growing. And maybe we'll form a bond, uniting us in our trial and errors. We'll form a connection because we both put ourselves out there to try something new. To create for creating sake and not always care about the end result. Because we know that in the process of making and creating, we grew, we learned, we connected. That's what it's all about, these Make and Takes. 
Vulnerability is an emotion I've invited to stay, to be part of me, I'm allowing it to be here for the long haul. Permitting it to help me as I go along with life, I can't do this alone. I'm aware, I'm allowing, I'm open and exposed.
And things have begun. There's been a reckoning, and a rumble, and a revolution. I am Rising Strong.