Here is a fun way for your kids to decorate a Christmas or winter letter to grandparents or friends – smiling snowman envelopes! These are so quick and simple to draw, you could easily make a big stack for thank you cards, too.
For this project, all you need are white envelopes with a pointed flap and something to draw with. We used crayons, but markers or colored pencils would work, too.
Give your snowman two eyes and a carrot nose. It works best if you open the envelope while drawing on the flap.
Draw a big smile for your snowman below the envelope flap.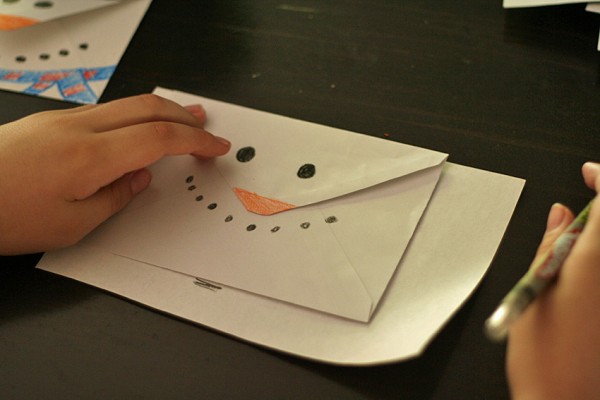 If you like, add a colorful scarf along the bottom of the envelope. Make it striped, polka-dotted, or any other fun design!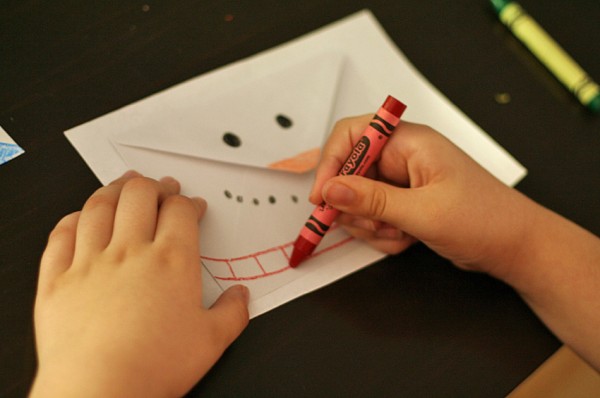 Does your snowman need any other details? I gave mine a black top hat, and Natalie added eyelashes and a bow for a snowgirl.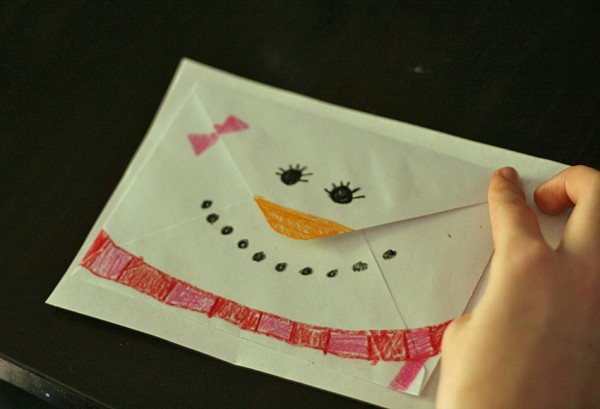 One of these snowman envelopes will definitely bring a smile when it is pulled out of the mailbox. We're going to use ours to send some happy mail to cousins!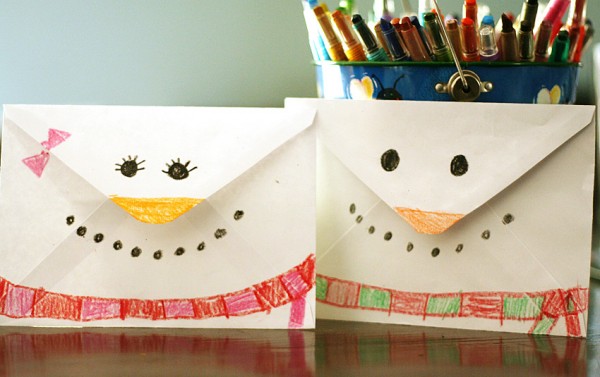 Want more snowman fun? Make these Plastic Spoon Snowmen!