Say hello to a fresh NEW look here at Make and Takes, wahoo! We're thrilled to launch the new design and fresh colors that hope bring some surprise and delight into this creative blog. We're looking to spark creativity for all of us in our community of amazing makers!
Our team is here to inspire YOU with creative ideas. Projects and tutorials just for you, with your kids, and from the kitchen! These last 11 years have been filled with sharing simple kids crafts, creative home DIY projects, and easy recipes we make with our own families with love. We hope to continue to share inspiration and spark creativity for many more years to come!
We're here to help you…
spark creativity

with ideas on what to make

get your creative juices flowing!
Sharing what we're up to with DIY projects, taking you through the steps, and cheering you on! Our biggest goal going forward is to connect with our amazing community on a deeper level, especially through creativity.
Make and Takes is going through a few changes, starting with our new fresh look, see our Instagram Highlight Blog Tour! As we ourselves are growing and becoming something new in the creative blog world, while we're still the same old us, we want to keep evolving in this creative space. Make and Takes is here to continue to provide you with all sorts of exciting projects to keep making and taking. We plan to share more creative stories and connections with makers in mind. Stories about making, creating, cooking, baking, and family time fun. Stories about how to spark creativity in this crazy world, trying to make it day to day. We too have hard times, we too get stuck and need motivation. So we're all here on a road to find our true creative selves, trusting…
…we're all doing the best we can!
So let's keep it up, keep going, keep creating!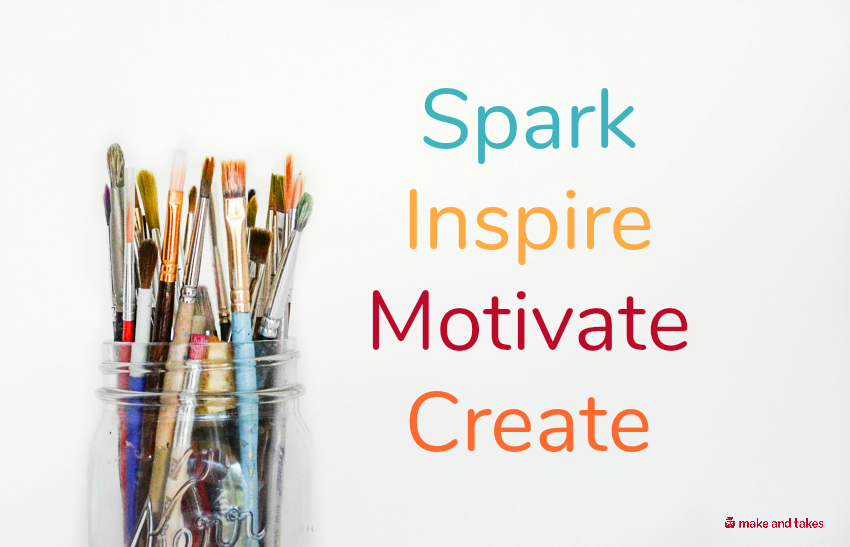 What are your favorite DIY projects that help you spark creativity? Do you love to craft, bake, crochet, or watercolor? Share your creative passion in the comments!