Oh ya, there's something about fresh, vibrant fruits and chilled wine that just screams summer to me! Whether it's sitting on the front porch or out on the lake, this is the perfect summer sippin' recipe for you! Make this simple Strawberry and Peach Sangria today!
The temperatures are steadily rising and we can surely feel that summer is here! Beat the heat with this Strawberry and Peach Sangria recipe, with both alcoholic and non-alcoholic options. Time for perfect crisp, icy refreshing drinks!
Strawberry and Peach Sangria Recipe
One of my favorite summer drink is sangria! There is so much to love about it…perhaps my favorite part is its adaptability, as you can add whatever fruits you want to the recipe.
This Strawberry and Peach Sangria combines some of my favorite ingredients: strawberries, peaches, sparkling water and wine!  Have added a couple of fresh cherries to the mix to make it even more fruity.
I usually go overboard on buying fresh fruits at the farmers market during the weekends and this is one way to use the surplus before they go bad. You can never go wrong with making a sangria, right?!
If you need a good alcohol free drink for kids, just replace the wine in the recipe with some lemonade and add some lime too. Should work just perfectly!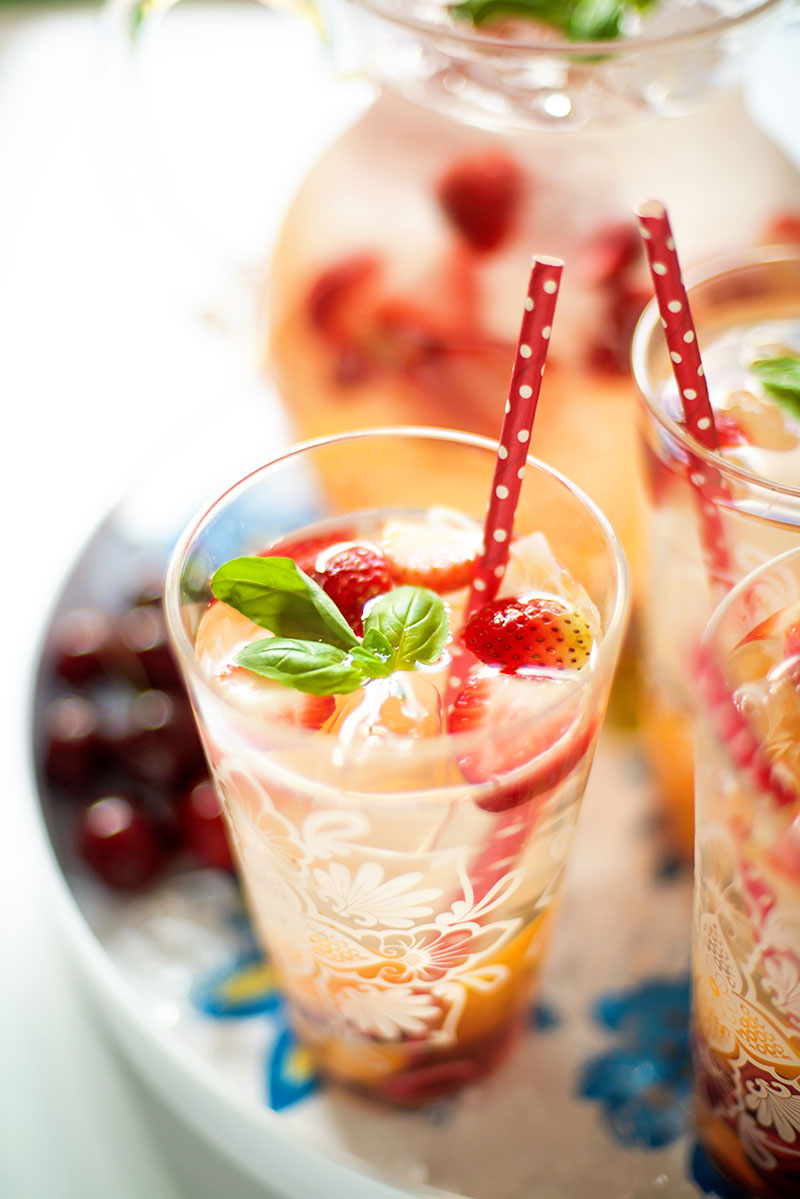 Strawberry and Peach Sangria Recipe
Ingredients:
1/2 cup regular sugar
2 cups sliced fresh strawberries
1 cup sliced fresh peaches
1 cup fresh cherries, pitted and halved
1 bottle Rosé wine
1 bottle White Sauvignon Blanc
1 large bottle sparkling water
plenty of ice
fresh basil leaves to serve
*Non-alcoholic option: replace rose and white wine with lemonade and add some lime slices to the pitcher.
Method:
Add sugar and rose & white wine to a large pitcher and stir until the sugar has dissolved.
Add strawberries, peaches and cherries and sparkling water to the pitcher and stir gently to combine.
Refrigerate sangria for at least 4-6 hours before serving, allowing the flavors to combine.
Serve over ice and top with some fresh basil leaves.
Enjoy!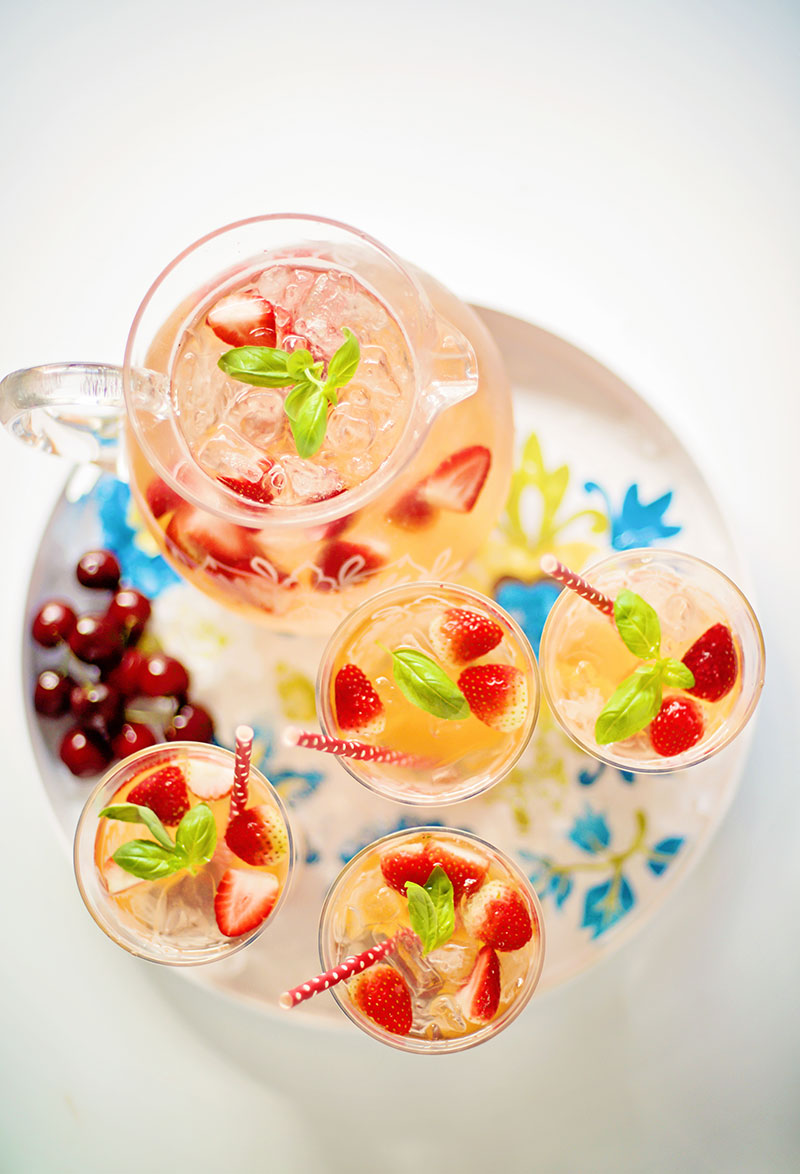 *Originally posted 6/5/17