Every year about this time I start dreaming up how I'll wrap up our Christmas gifts. While wandering through the craft store about a month ago I spied some silver tinsel pipe cleaners and thought they would be the perfect material to work with to create some inexpensive gift toppers. I love the way the pipe cleaners sparkle and instantly decided they had to be turned into snowflakes.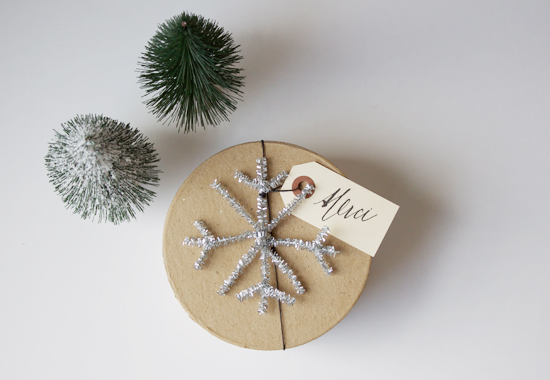 The best part about these snowflakes is how economical they are to create.
All you need for one snowflake is 2 silver pipe cleaners and a pair of scissors.
Begin by cutting your pipe cleaners. You'll need four 4″ pieces and five 1 1/4″ pieces.
Wrap one of the 1 1/4″ pieces tightly around all four of the 4″ pieces.
Then evenly spread out each of the pieces creating a star shape.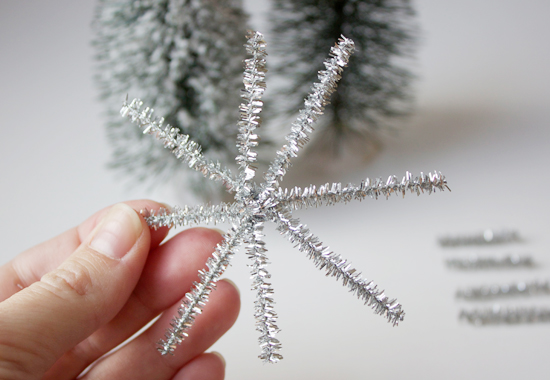 Next, twist one of the shorter 1 1/4″ pieces to the upper portion of one of the 4″ pieces. Repeat this step on every other longer piece of pipe cleaner.
This is an excellent project to do with the kids!
Instead of using the snowflakes as gift toppers you can make them into ornaments or even hang a bunch in the windows. Happy snowflake making!