Forage around your backyard for fallen twigs to create a decorative Washi Tape and Twig Star! These are easy to craft while you're out camping with the family. Just bring along a spool of washi tape and you're ready for a fun nature craft!
We sure do love our nature crafts around here. Spring is in full swing, so we are spending more and more time outside here in India. Just the other day we, went to a park nearby and spent the day collecting twigs, stone and feeding the ducks. In short, we had a blast. Once we were back home, it was time to put the items collected to good use and what better way to do that than to craft with them!
Washi Tape Twig Star Craft
Crafting with items found in nature is an inexpensive way to get creative with your kids.  Be it making a leaf butterfly or a Stick Ribbon Streamer or an opportunity to hold a little scavenger hunt when you're outdoors,  its a surefire way to get kids excited about what nature has to offer.
Supplies: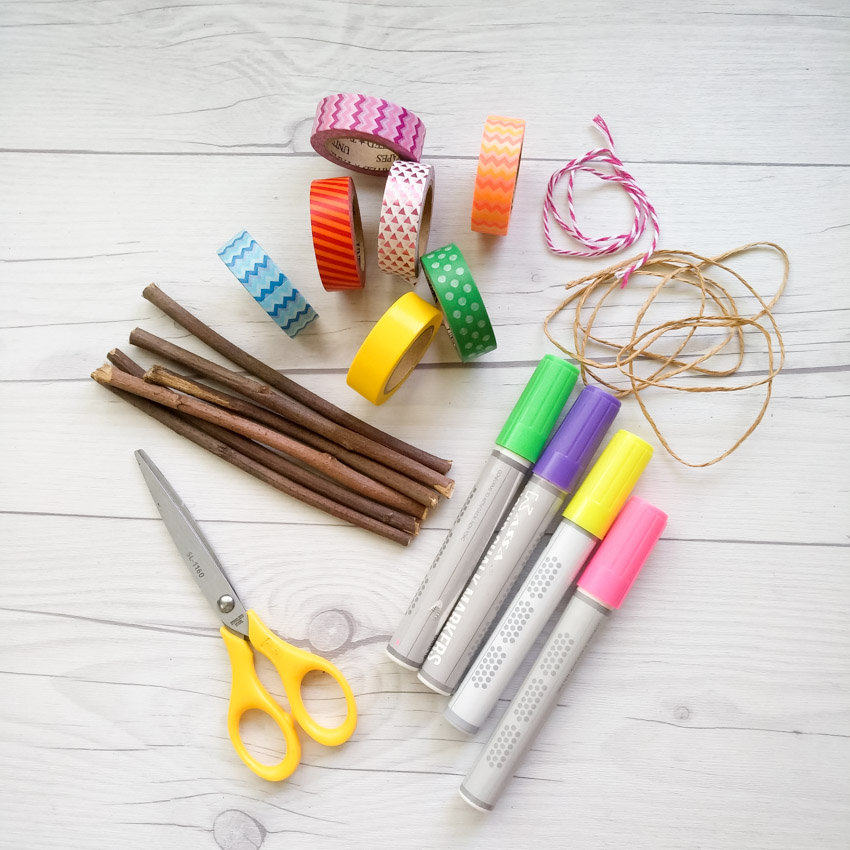 6 twigs, equal in size
Washi tapes in different colors
Scissors,
Twine
Chalk Markers ( optional)
Instructions:
Gather 6 fallen twigs from outdoors. They can be any size as long as they are all equal in length. We initially set out to make a 5-point star but the first sticks we collected were not very bendy so we ended up making a six-point star instead. Place the twigs into the shape of a triangle, criss-crossing each twig alternately. You will need two triangles to make a star.
For shorter sticks, it's best to tie the ends with a string instead of a washi tape.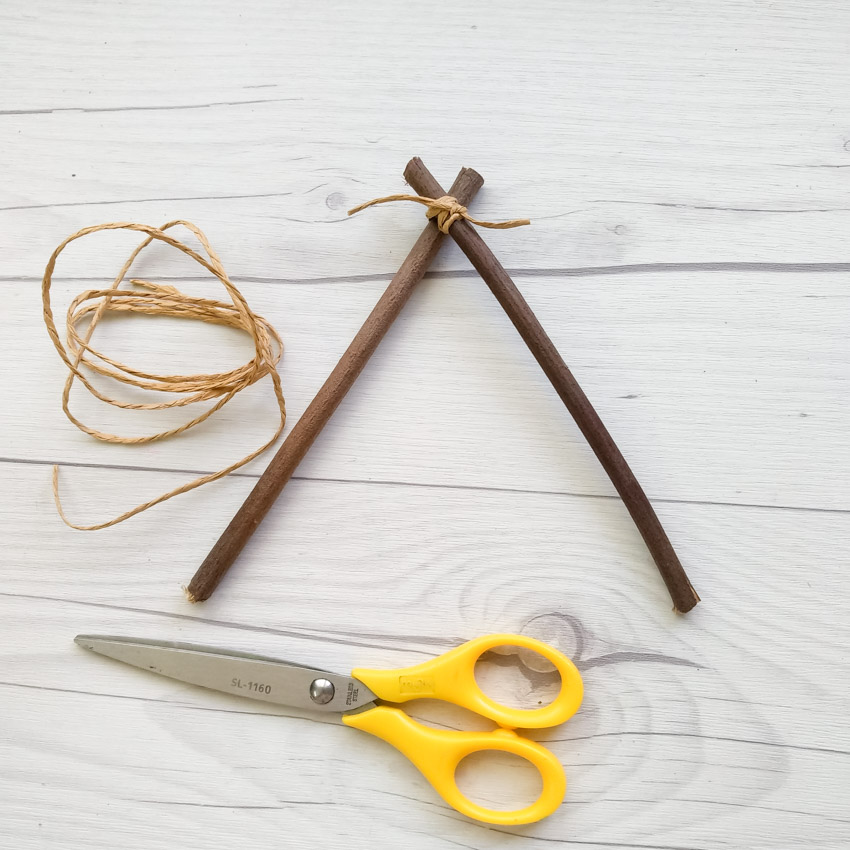 Start by wrapping the string around and in between alternately and then add a simple knot to secure it.  repeat the same for each end.
Once you have the triangles ready, place them on top of each other and add washi tape at each point where the twigs crisscross.
You could use a single color washi tape or multi-colored. Each star can be unique. Don't just stop there, use chalk or chalk markers to add more colors to the sticks. You could use yarn, flowers or leaves to decorate the star too.
Or if you have longer sticks, you could just use washi tape and no string for a classy look.
At each point that the twigs are crossing, wrap and tear washi tape 2-3 times around the cross or point. Make 2 Triangles and then place them one over the other to form a 6 point star. There should be 3 points with wrapped tape and 6 criss-cross points wrapped in tape.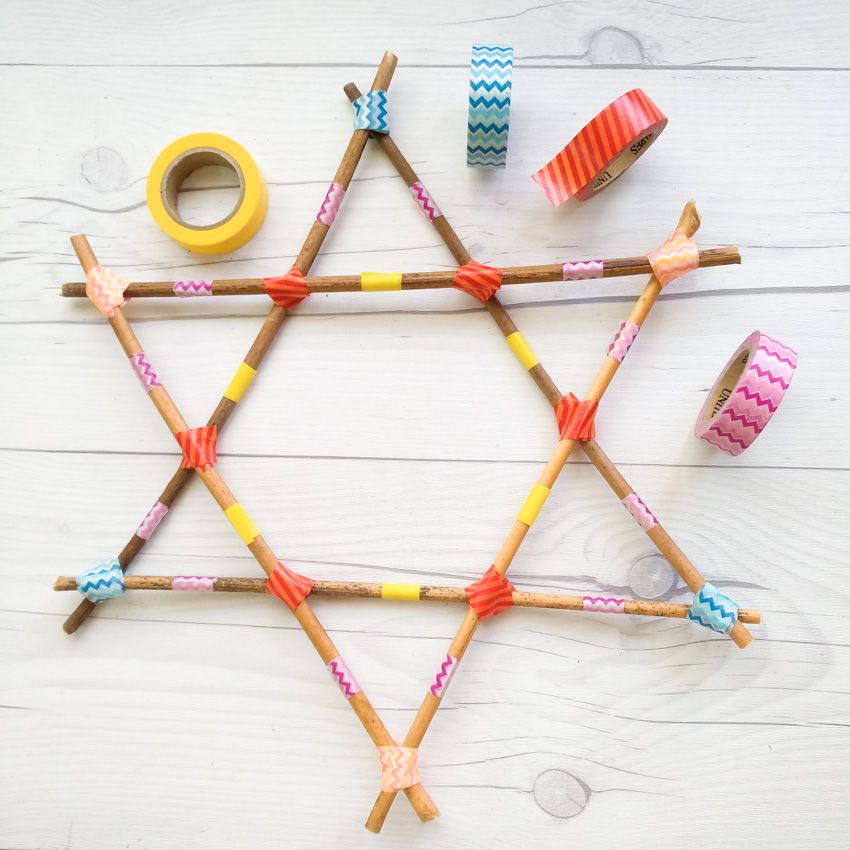 Your Washi Tape and Twig Stars are ready for display! Which one do you like better??
Add it to a nail on the wall or lean it on a shelf for a colorful shining star. You can also add a 2-3 foot length loop of yarn or ribbon to the top of the taped star and it's ready to hang on the wall or on a front door hook.