Do you know what your Crafting Superhero Name is? Mine is — Sparkly Washi-Tape Wizard!! And I'm so so so proud of it, haha! We showcased this fun and silly chart on facebook and it went viral! People loved looking to see what their Crafting Superhero Name was. What's yours? Using the chart below, you'll find out what type of creative superhero you are!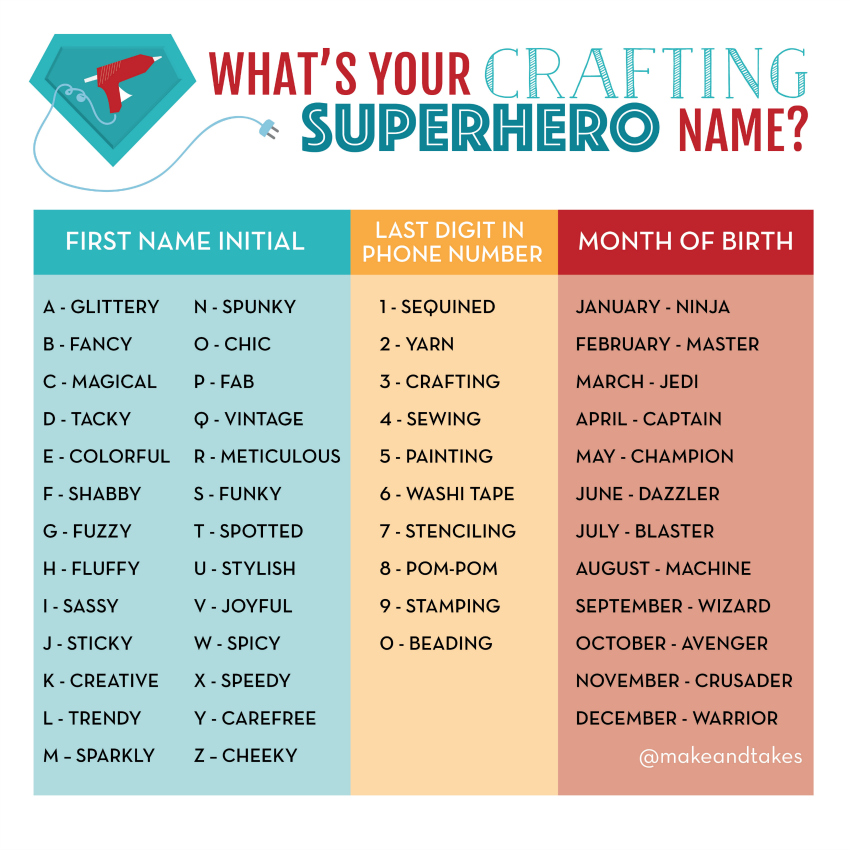 It really is so fitting that this is my superhero name. I LOVE washi-tape and use it all. the. time. It's my favorite way to adhere things together, plus super cool designs for decoration, and very mess-free! Here are just a few of the ways we've used washi-tape here at Make and Takes. You'll be obsessed with this wonder tape too after you see the fun and creativity that can be had!
9 "Sparkly Washi-Tape Wizard" Ideas
1. Birthday Cards with Washi-Tape Cakes – So colorful and cute! I love having a stack of birthday cards on hand, and these cards are quick to make and low-mess. You and your kids can bust out a big stack of washi tape birthday cake cards in no time at all!
2. Washi-Tape Skyline Card – You can make this as a stand-alone art piece or use your rainbow washi tape into a darling Washi Tape City Skyline greeting card that will put a big smile on someone's face.
3. Crafty Washi-Tape Trees – These are super simple to make, adding just a little festive touch to your gift. Use them as greeting cards or even gift tags for all of your wrapped presents.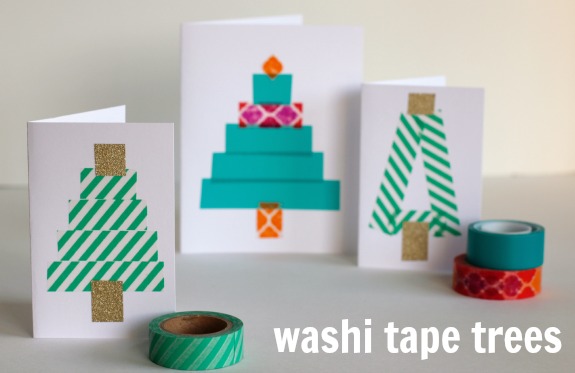 4. Pop Out Holiday Card With Washi-Tape Decor – Kids can craft these cards for their classmates or even one for teacher, making it a little more special. Get the washi-tape ready to decorate this darling pop-out card!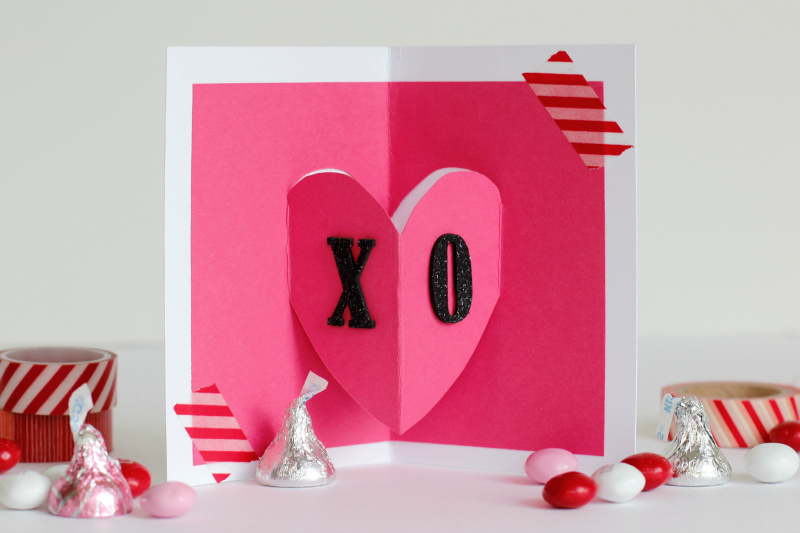 More Washi-Tape Craft Ideas:
5. Washi-Tape Computer Cord – If it's going to be seen, especially in a living room setting with your family computer, it might as well match the decor!
6. Washi-Tape Pencil Holders – Use one of these for your child's homework station, pencils are at the ready. Or for a beloved school teacher. Or I actually made a washi tape pencil holder for me and it's sitting on my desk with pens and a pair of scissors.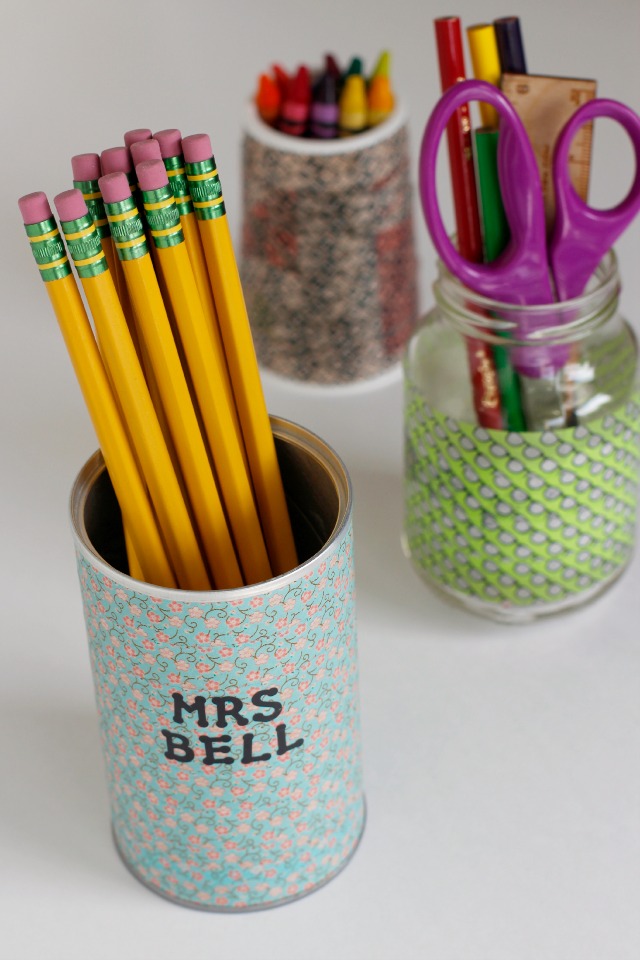 7. Washi-Tape Pencil Flags – These are simple to make as we use one of our favorite crafting supplies… washi tape! Make a whole set for your child's teacher to help them "stay sharp" all year long.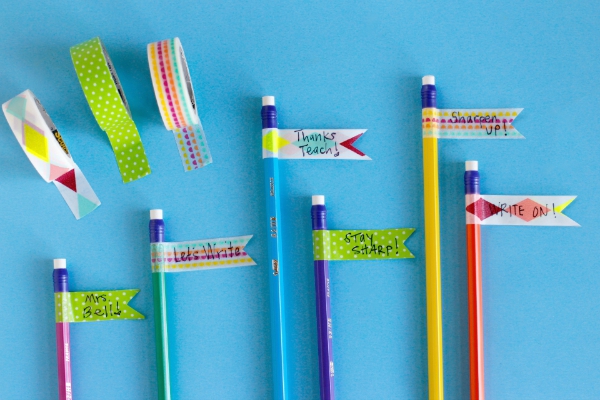 8. Washi-Tape Jar Labels – You can add a few pieces of washi tape to the side or top of your container and label it with the scent, just in case you make up 2 or 3 different scrubs!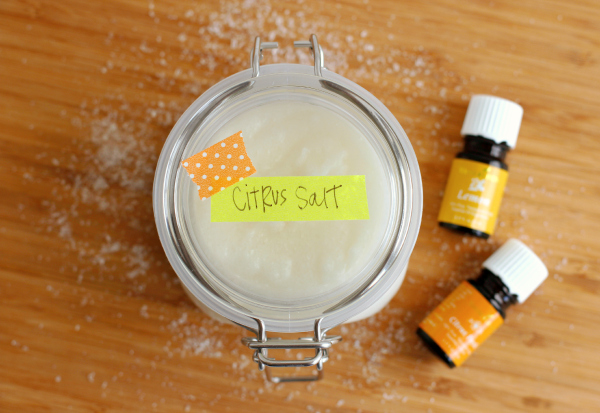 9. Washi-Tape Straw Flags – Make a simple tape marker for the kids to tell their drinks apart! They'll love the craft and you'll love the organization!
Check out our post on how to get more organized with your washi tape too, making this DIY washi tape holder!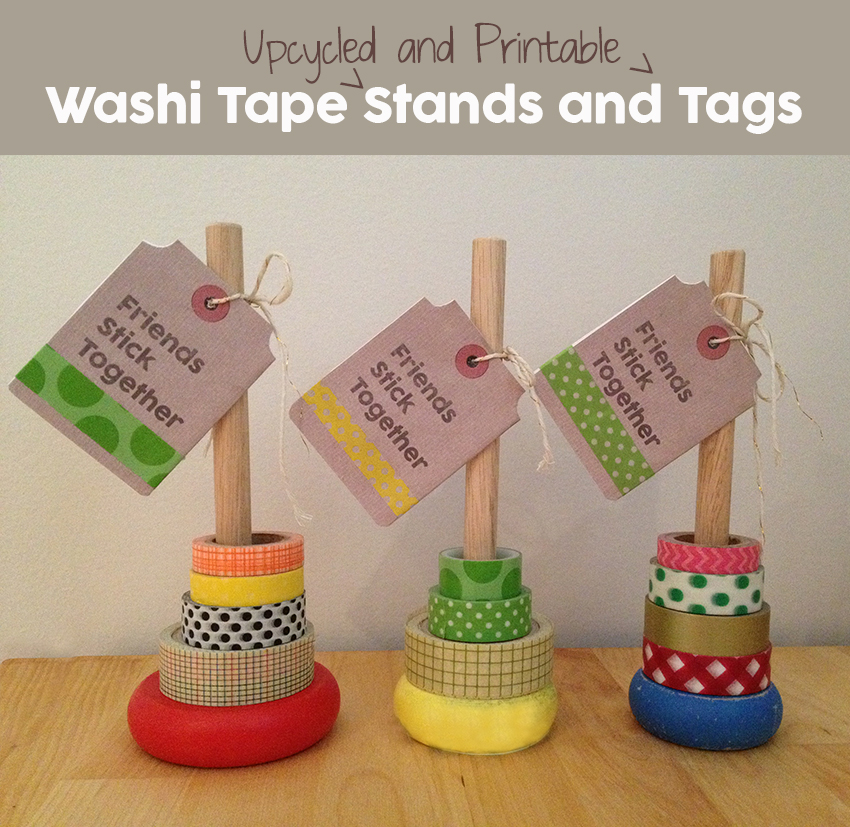 What fun things are you making with washi-tape? What's your Crafting Superhero Name???