If you're like us, you still have Leftover Candy Canes all over your kitchen, ha! They're too pretty to throw away and you can't really give them to anyone, as they have their own piles at home too! So here's a few things you can do to give candy canes new life without throwing them out.
Leftover Candy Canes
We love to buy candy canes during December to help decorate our home for the holidays. They are so festive and fun, I love everything about them. But we always have some leftover candy canes and need ideas. So here are 3 ways you can put them to good use!
3 Ways to Use Up Leftover Candy Canes
1. Crush Them
Crushed candy canes make for great toppings on almost any dessert. Pies, ice cream, brownies, cookies, cakes, the list goes on. They can be the topping or mixed right into the recipe. If you're going to mix in your crushed candy canes, I highly suggest blending or pureeing them. It will make for a much finer taste as it's baked or mixed into another dessert.
Recipe: Peppermint Whipped Cream for your Hot Chocolate
2. Dip Them
We like to dip our candy canes in chocolate too. Then it's ready for milk, chocolate milk, hot chocolate, coffee, again, the list goes on. Or if you don't want to dip them, they're great just as a stir stick with your hot drink.
Recipe: Chocolate Dipped Candy Canes Ready for Stirring
3. Bake Them
You can even bake your candy canes. Once they're baked you can move them into fun shapes. We've baked 2 candy canes together to make a heart. Or even broken off pieces and shaped them into letters.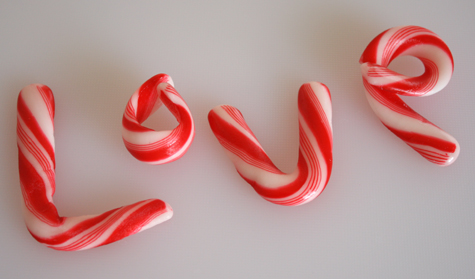 However you use up your leftover candy canes, it's going to be delicious! What have you done with your extra candies from the holidays?