Does your family love the Olympics as much as my family? It is our favorite! We have it on all day and we don't even change the channel to watch anything else! It makes me feel so patriotic and proud of our country. Sometimes we get together with our friends and have a little Olympic party for the opening or closing ceremonies! I have rounded up 10 great DIY ideas for a wonderful winter Olympics party!
1. Ice Cream Cone Olympic Torch: Light your ice cream cone torch with orange sherbet as the flame! Great party dessert option!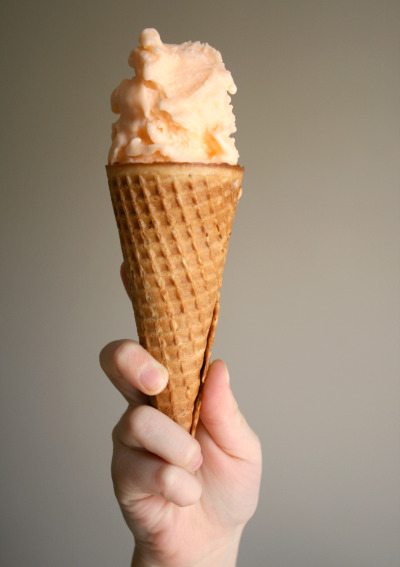 2. Winter Olympic Snowball Ring Toss: Play a round of ring toss with these Olympic rings to get your guests ready for the  real Olympic games!
3. Olympic Rings Decor: Follow this tutorial from Hostess With The Mostess to make these festive Olympic rings to hang on the wall for decoration!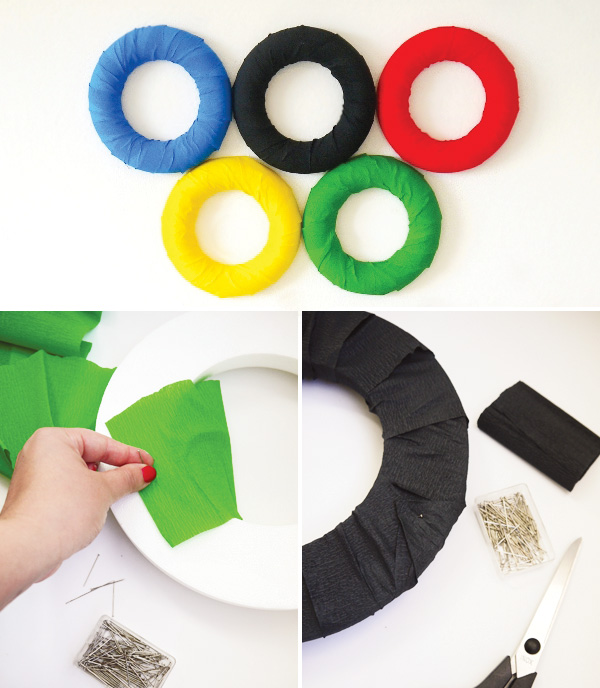 4. Olympic Rings Fruit Pizza: Who doesn't like a good fruit pizza?? Shape it into Olympic rings and you've got a great treat idea from Taste Of Home.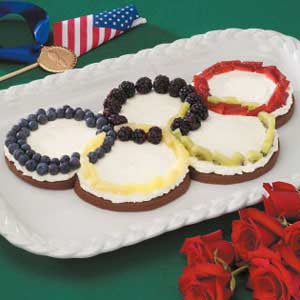 5. Donut Olympic Medals: Award your guests with these tasty donut medals!
6. Winter Olympic Cupcakes: These cute cupcakes from Uncommon Designs would be a crowd pleaser at any party! Yum!
7. DIY Olympic Torch: Liz from Hoosier Homemade shows us how to make this awesome Olympic torch!
8. Printable World Flags: Print these flags from Mr Printables at home and make this Olympic banner to hang at your party!
9. 6 Olympic Party Games: These fun Olympic party games from Parents.com will keep all your guests entertained and having fun!
10. Olympic Ring Pancakes: How cute and colorful are these Olympic pancakes from The Food Network blog? These would be a great food option to make for your guests!
I love the Winter Olympics! USA for the gold!