Looking for ways to make your back to school transition a little more Earth-friendly? Here are a few "green" back to school tips you can make happen at your home!
4 Easy (and Green) Back to School Tips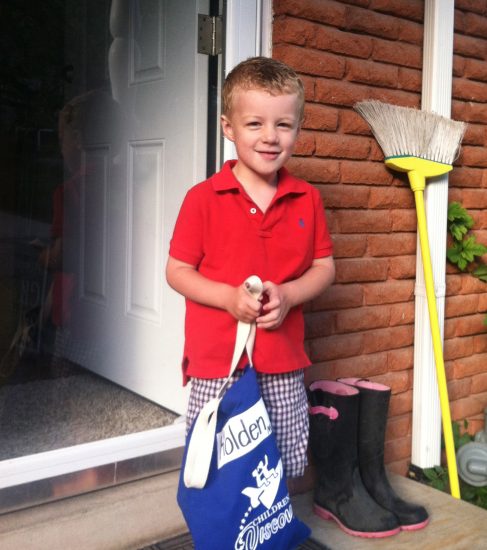 1. Lunchbox-Love
Let's leave the brown paper sacks to the Fandango Puppets. Think about investing in goods for lunches you can use and reuse: from thermoses and containers to storage 'baggies.' (They can be used more than once, you know.) And try to buy in bulk and break them down into smaller serving sizes instead of all the wasteful packaging that comes from buying in single-use servings.
2. Idle Free Zone
The Beatles Say: Let It Be (Idle Free!) OK, as far as I know the Fab Foursome's hit was not about school parking lots, but the jingle makes a point. Encourage your school to invoke an 'idle-free-zone,' or if you're not quite ready to start a Smogless Revolution, consider just starting where you can make the biggest difference: yourself. And turn off your car if you're parked for more than 10 seconds.
3. Walk 500 miles
I have loved that song by the Proclaimers from the moment I heard it on the Reality Bites soundtrack back in days of (grunge) yore. Who knows how many miles your kiddos could tally throughout the school year if you're in a place where walking, or even biking is an option. Talk about zero-carbon-footprint! If 'hoofing it' is not in the cards, consider carpools..or perhaps help your child find their own "magic school bus." Check local listings for tours available with Mrs. Frizzle. (I'm kidding, but didn't that scarlet haired educator make science come alive?) I digress.
4. Upcycling is the New Black
With DIY Blogs all the rage (though admittedly I never quite understood exactly what "Shabby Chic" really entails) one thing I do know is that going green should be a money saver; and one of the easiest ways to do that is to let fabulous fashions be new to you (and me). It can go beyond just clothes though. With school comes plenty of extracurriculars – from dance costuming to sports equipment — and there's no law that says these things can't be gently used. There are so many ways to save (the green inside and outside your pocketbook).
Be sure to test out a few of these back to school tips to get your year off to a great start!