We're now onto the letter C for Candy Canes, in our Holiday ABC series! We're stitching up a candy cane card with a white pipe cleaner and red thread. I love to hand-stitch cards and have shared a lot of card patterns on the blog. But if you're never done this before, this is a great one to start with, it's super easy and has a fun 3D effect.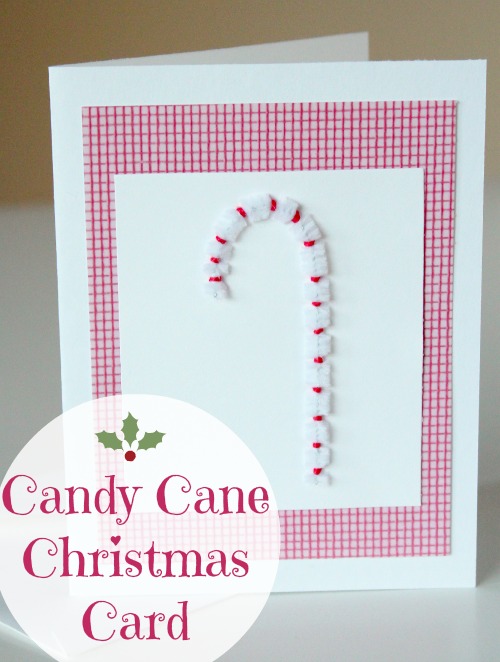 Supplies for Candy Cane Stitched Card:
heavy card stock paper and color paper for accent
paper cutter
cork board mat and punching awl or thumb tack
white pipe cleaner
red embroidery thread
cross-stitch needle
glue – spray glue or glue dots are best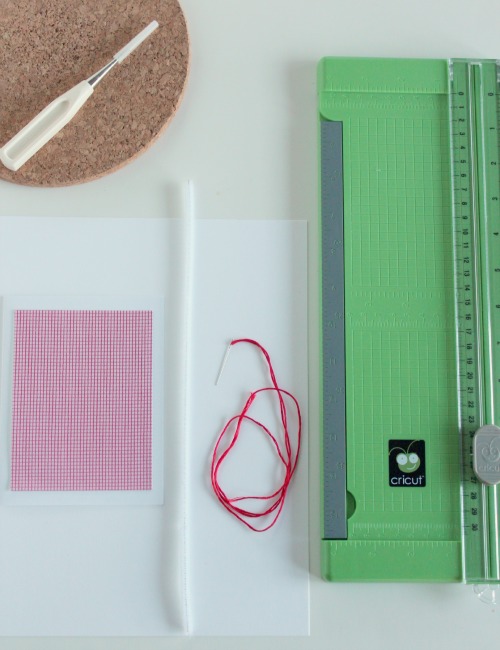 1. Cut out a small piece of white cardstock paper for the stitching.
2. Pre-cut your pipe cleaner to the length you'd like it to be on your card and use it as a pattern for punching your holes.
3. Using your cork board and punching awl, punch a set of holes through the small paper to create a pipe cleaner shape, about 1 cm apart.
4. Cut a length of red thread, about 2 -3 feet long. Thread it through your cross-stitch needle and knot it at the end.
5. Thread your needle through the back of the card on the top of the candy cane holes. Add your pipe cleaner to the top of the card. Thread your needle over your pipe cleaner and back down through the SAME hole that you came up. Pull tight and continue to do this for each of the remaining holes.
3. Thread through each of your holes until you get to the bottom of your candy cane. Tie another knot on the back side to secure it in place and cut your thread.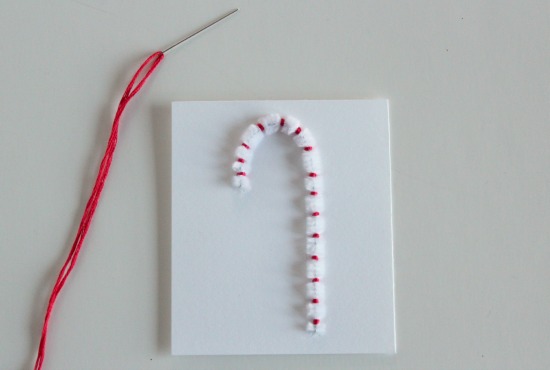 4. Glue your candy cane paper to an accent color paper. And glue your colored paper to a folded card. Now it's ready to gift!
What have you been crafting this holiday season that starts with the letter C?