When you've got a pre-schooler at home and it's "Baby's First Halloween," there are plenty of decisions that are taking our time. With Hallow's Eve approaching, our big decision means what to be for Halloween!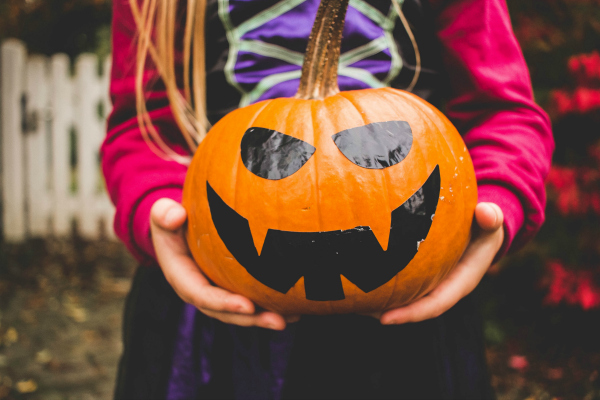 Last year, around this time we talked about options for a Greener Halloween. I was overwhelmed and enthused with all the responses and suggestions for greener trick-or-treating. We ended up passing out fruit leather, glow-sticks and apples picked from a friend's farm. It was kind of a made-in=China-meets-local motif, though I'm happy to report we ran out of apples. Three cheers for healthy choices from our next generation!
This year we're definitely keeping the apples, but as I mentioned, we're more focused on costumes. Holden (our pre-schooler) changes his mind about his Halloween clothes like lyrics from Katy Perry. Is it a punkin-ghostie [sic], or Captain Spears – a superhero he made up. Last year he had been through three costume changes (starting as a ball-player) before taking everything off at 5 pm deciding he wanted to trick-or-treat in sweatpants. My point is that costuming for us is going to have to be functional – and thrifty. The good news being what's good for the pocketbook in this case is blessed for the Earth. We call it costuming with a conscience!
Costuming with a Conscience
Our friends at Green Halloween estimate that we could reduce the nation's annual landfill waste by 6,250 tons if half the kids in the U.S. who celebrate Halloween swapped costumes, rather than buying new ones. To put it in perspective, that's about the weight of 2,500 mid-size cars!
National Costume Swap Day was just held on Saturday, October 13; but you can still check out the website for events held through month's end. As for the Mangums: we're raiding cousin's toy boxes, visiting thrift stores galore and repurposing things from home to get our dress up On-like-Donkey-Kong October 31st.
Make your costume choices for Halloween a little more green!
photo via Julia Raasch